If you own an OnePlus smartphone, then this article is your concern. As you know, as technology getting better, the smartphones manufacturer are providing smartphones with non-removal batteries.
OnePlus smartphones also come with non-replaceable batteries. It is a concern because you can't open and manually check your battery condition. Or the worst, you will not know if your battery is damaged until its late.
Now, if you are concern about the battery health of your OnePlus device, then there is a way you can check your device battery health status. OnePlus diagnostic app is an app that can scan your device, including your battery, and can inform you if there is anything wrong.
You can simply download and install the app and can check your battery health. However, for some models of OnePlus smartphones, the app may require administrative privileges. You will be able to moderate important parameters like temperature, capacity, etc.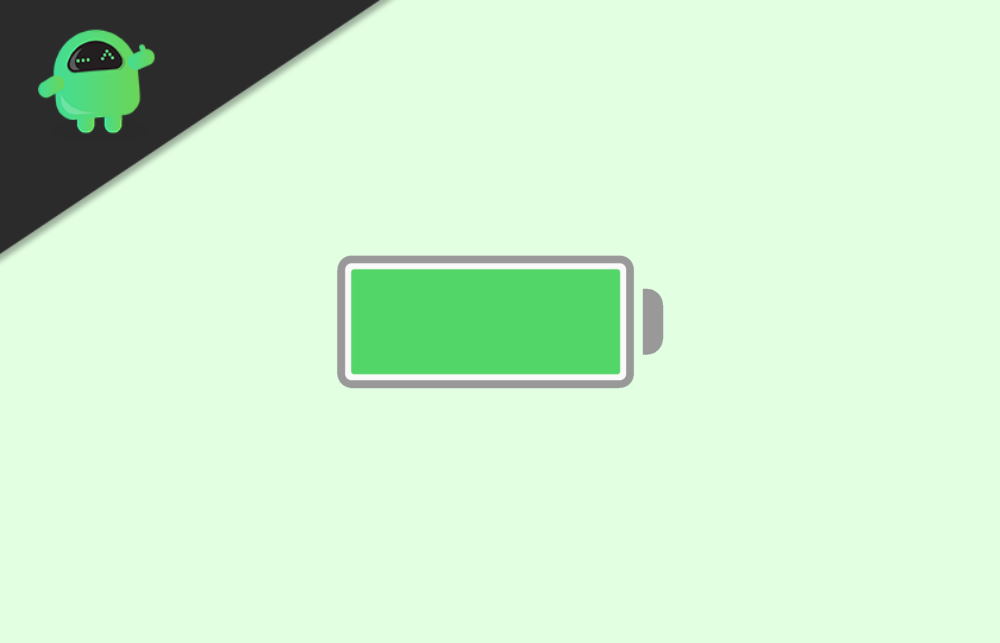 What is One Plus Diagnostic App
Developed by the OnePlus itself, the application was first released on the OnePlus site. XDA Developers have introduced this application to many users that were concern about their OnePlus battery health.
Though the application is very useful, however, there a slight issue, some of the OnePlus smartphones, for example, OnePlus 8/Pro, do not report the battery health to the sysfs virtual filesystem.
Hence, there is no readable data that the OnePlus Diagnostic app can display. So it is now clear that on some devices, this app might not work. Therefore there is another alternative method.
If the OnePlus diagnostic doesn't work on your OnePlus device, then you can download a terminal on your device from the Play Store. Then you will have to enable administrative privileges to the terminal shell and can check the root directories.
Check for the battery management system directory, if it doesn't exist, it means there is no function that will monitor your battery health. Then you will have to install the battery management function manually.
If the application fails, then there is only one alternative, you will have to check the battery management system directory of your device, and there will be a file which will contain your battery health status. However, administrative privileges are required, and for some devices, it won't work either.
Checking the Battery Health Using OnePlus Diagnostic App
To check the battery health of your OnePlus device, after you have installed the OnePlus Diagnostic app. Open the app, and under the Battery capacity section, click on the View Battery Status option.
This will open a new page with battery parameters like battery capacity, battery temperature, charging and discharging rate, charger type, and battery state.
Each of these parameters shows an important value, and you can check the value. If you find anything abnormal than usual, then you will be sure that something is wrong with your battery health. For instance, if you notice that the temperature is highly unusual, or if the battery state is extremely low.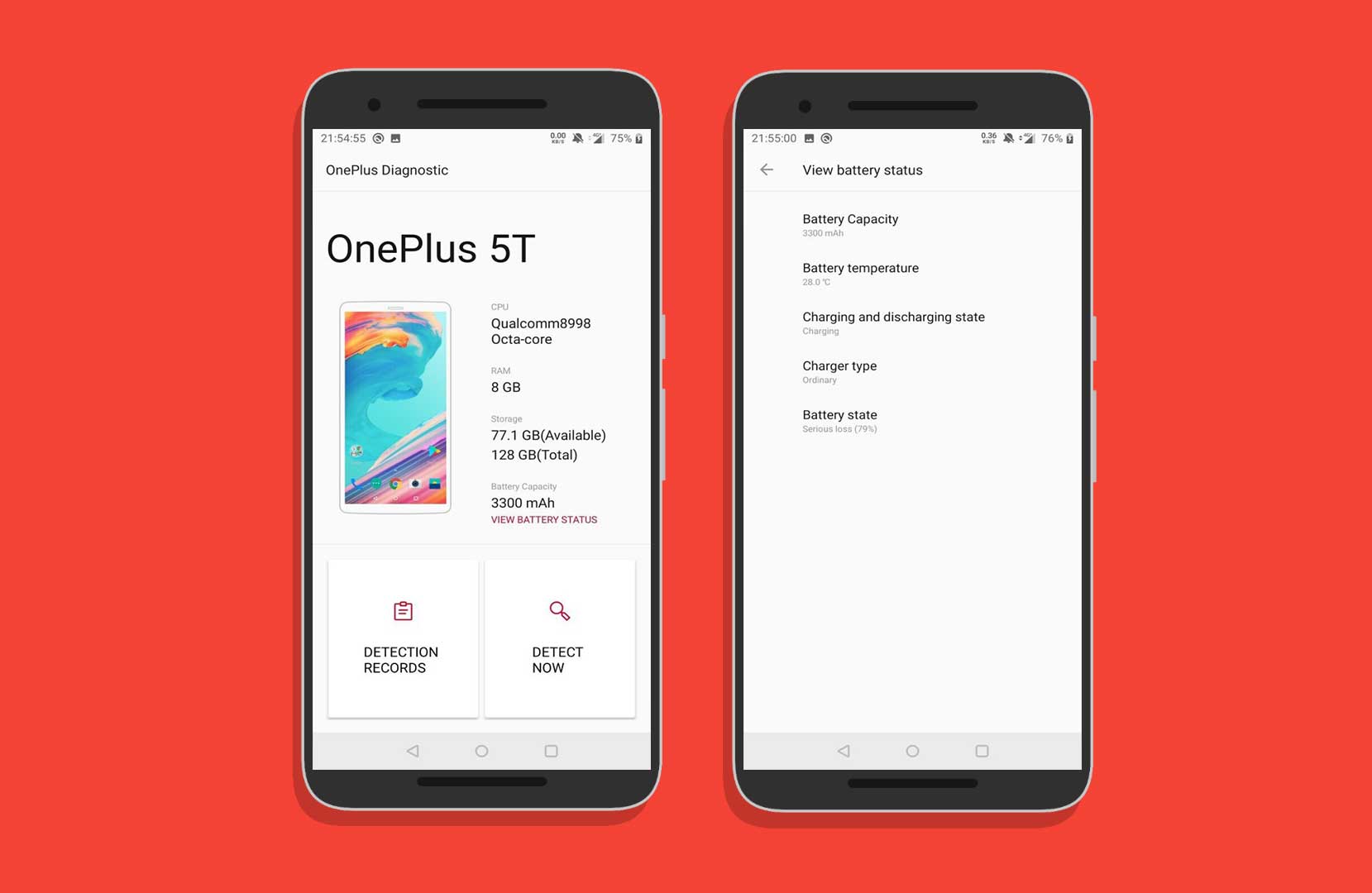 OnePlus diagnostic app is used for other purposes too, and you can also scan your device if there is any damaged file, directories, or any malicious file. You will get notified. Even more, it also checks your phone RAM and storage. Moreover, the application also keeps the detection record.
Download OnePlus Diagnostic APK
Conclusion
If you are concern about your OnePlus smartphone battery health, then download and install the OnePlus Diagnostic app. It is the easiest solution, and you can check all the important parameters of your battery.
However, the app is not compatible with all of the OnePlus smartphone. But it is compatible with both Hydrogen and Oxygen OS. Thus it will work on most of the devices, despite checking battery if you want a full diagnostic of your OnePlus device, including all of the hardware. Then you can detect it, and the app also keeps a log of each scan.