From high-end smartphones to smart TV, OnePlus comes a long path. Every year OnePlus comes up with some flagship smartphones, gadgets, smart TVs, etc., at very reasonable prices. However, we all know about OnePlus as a flagship smartphone brand, but over the past few years, OnePlus has really done well in the smart TV market.
OnePlus came up with their Y1S 43 Inch 4K LED TV (43UD1A00), which is pretty good for features and pricing. But unfortunately, due to some reason, the OnePlus TV Chromecast stop working or not working.
However, after investigating, we have found some reasons why you are getting this issue, including their fixes. So, if you are also bothered because your OnePlus Chromecast is also not working, follow this guide until the end. Therefore, now let's get started with it.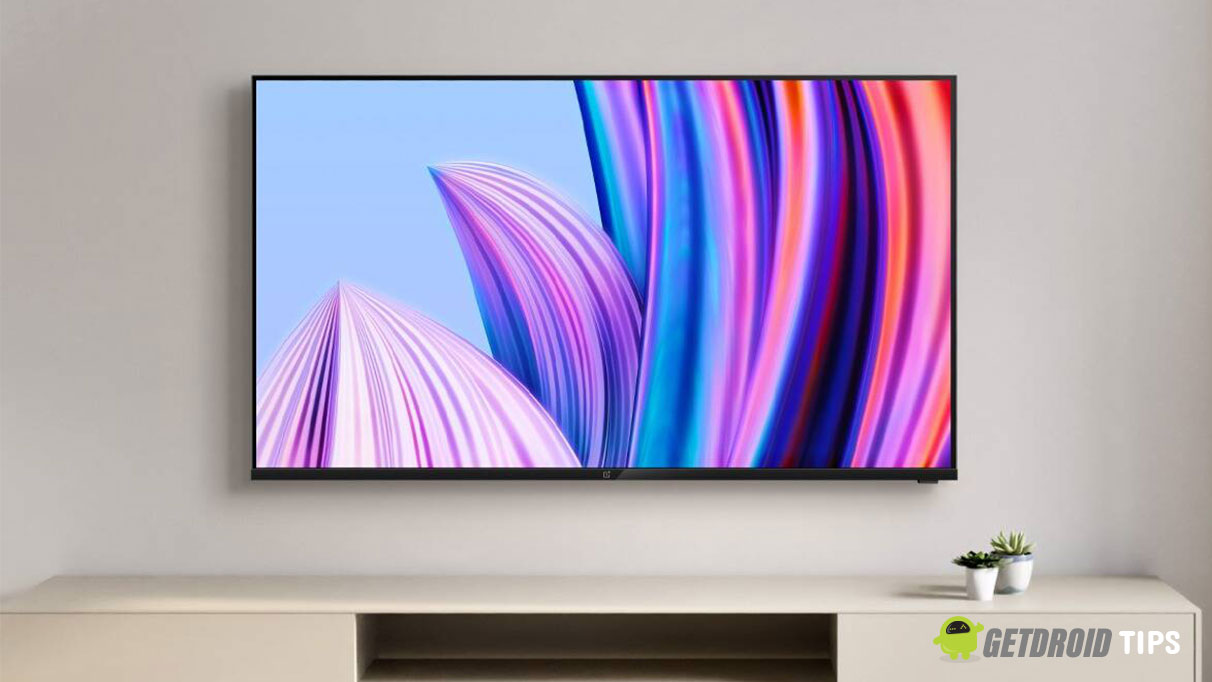 How to Fix OnePlus TV Chromecast Not Working Issue
Fixing the Chromecast not working issue on your OnePlus TV isn't a tough task; you can fix it by performing some easy tricks mentioned below in this guide. So, in case you are looking for such tricks, follow this guide until the end.
Fix 1: Reboot Your OnePlus TV
Initially, power cycling your OnePlus TV is the best choice to resolve this type of issue. So, if recently, after the last patch update, you started getting this error, then there are huge chances that your device may have some temporarily stored cache files that may get corrupted or damaged.
Unfortunately, these files are now preventing your OnePlus TV from working correctly. Therefore, you must first delete these temporary cache data in order to fix the Chromecast error.
Therefore, rebooting or power cycling is the best option if you want to remove these files since it will remove them and give your TV a fresh start. Thus, try it and see whether it helps you resolve this specific error.
Fix 2: Connect The Chromecast And OnePlus TV To Same Network
You might be experiencing issues with Chromecast due to the fact that your OnePlus TV and Chromecast are not connected to an identical WiFi network. That's right! It is necessary to check whether your Chromecast and OnePlus Smart TV are connected to the same network before using Chromecast with your OnePlus Smart TV.
If not, set up a shared network between them and try making a connection immediately. Once you do this, you will see that Chromecast is now working as it should.
Fix 3: Reset Your Router
Usually, lags and long loading times are caused by a slow modem/router, which may haven't been boosted in a while. A newer router may also have better WiFi capabilities than an old router since older models use outdated wireless standards.
However, if the problem persists, some settings might be misplaced or corrupted even with the latest router model. However, these issues may be the main culprit why your Chromecast cannot connect to your OnePlus smart TV. The best option in this scenario is to reset your router. So, let's see how you should reset your router:
There is no need to plug out the cables, and you can directly turn off your router.

To reset your router, look at the back of it.

Press the button with a pin and hold it for 30 seconds.

The router has now been reset. Test the issue by rebooting your router once and see if it fixes the problem.
Fix 4: Make Sure Router is Working
An outdated router and interference may slow WiFi connectivity. In addition, slow internet connections are extremely inconvenient, which can cause this type of problem.
There are chances that several devices are connected to your WiFi, due to which your internet speed is not so good. But there are numerous other factors, such as when your router malfunctions or you don't pay for the speed required.
So, in that scenario, you may also get this kind of issue. Thus, we suggest you first check the connectivity speed. Then, you can simply use the Ookla speed tester to test your internet speed.
Afterward, if your router is not connecting to the internet, try power cycling it. If your internet speed continues to fall after that, check with your internet service provider and ask them to fix it.
Fix 5: Use Chromecast Extender
Do you have a Chromecast extender? If your answer is no, then I suggest you get one for your OnePlus TV, as it allows you to connect between your Chromecast and TV. It is basically a cable that is used as an extension.
This extender comes into the role when you cannot reach the back of your OnPlus TV because it is mounted on the wall. In that scenario, the Chromecast extender will provide you with enough space to continue using the device.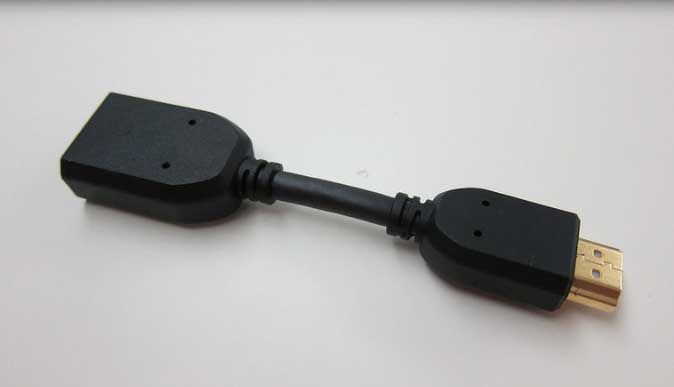 Fix 6: Update OnePlus TV OS
It would be wise to keep the operating system software up to date regardless of the model of the OnePlus TV you have. However, your television needs to receive updates regularly to gain new functionality or fix bugs. Your OnePlus TV's software can be updated using a USB flash drive or connecting it directly to the internet.
Therefore, the steps will differ between models. If you want to know the exact steps, you can visit OnePlus's official website. If you want to update your OnePlus TV OS, you can also search for it on Google.
Fix 7: Check For Chromecast Firmware Update
You cannot manually update the Chromecast firmware, but when you update your operating system while attached to your Chromecast, the latest Chromecast firmware is automatically downloaded and installed.
Hence, updating your TV OS to the newest version is essential to use the latest features of your Chromecast. So, in order to update your Chromecast firmware, you can simply update your OnePlus TV OS, as it will automatically update your Chromecast firmware also. Therefore, try this and let us know if it helps.
Fix 8: Reset The Device
You will be better served by resetting your OnePlus TV and Chromecast if nothing helps you or if you are tired of attempting different fixes. Therefore, you can reset your OnePlus TV according to the steps that apply to your specific model, as the OnPlus TV model has a different sort of reset procedure. So, find yours.
Next, place your Chromecast on a flat surface and press the reset button. Keep pressing 30 seconds after pressing this. As a result of resetting the Chromecast device, the Chromecast not working issue gets resolved.
Wrap Up
So, that's all about fixing the OnePlus TV Chromecast not working. We hope that the troubleshooting methods mentioned earlier in this guide have helped you. But, in case you require more help regarding the same topic, comment below and let us know.