OnePlus is one of the well-known brands that offer a couple of electronic devices from smartphones to earphones to TVs. OnePlus TVs are a great addition to the Android smart TVs era that includes a plethora of features, third-party apps support, Google voice assistance, and more apart from OxygenPlay. However, some users are reporting that the OTA update failed on the OnePlus TV.
If you're also one of the victims then make sure to follow this troubleshooting guide completely. To be very precise, the OTA update failed issue becomes one of the most common issues these days that seems irritating to the affected OnePlus TV users whatsoever. Initially, it looks like either the internet connection has some issues or the TV's system cache is corrupted.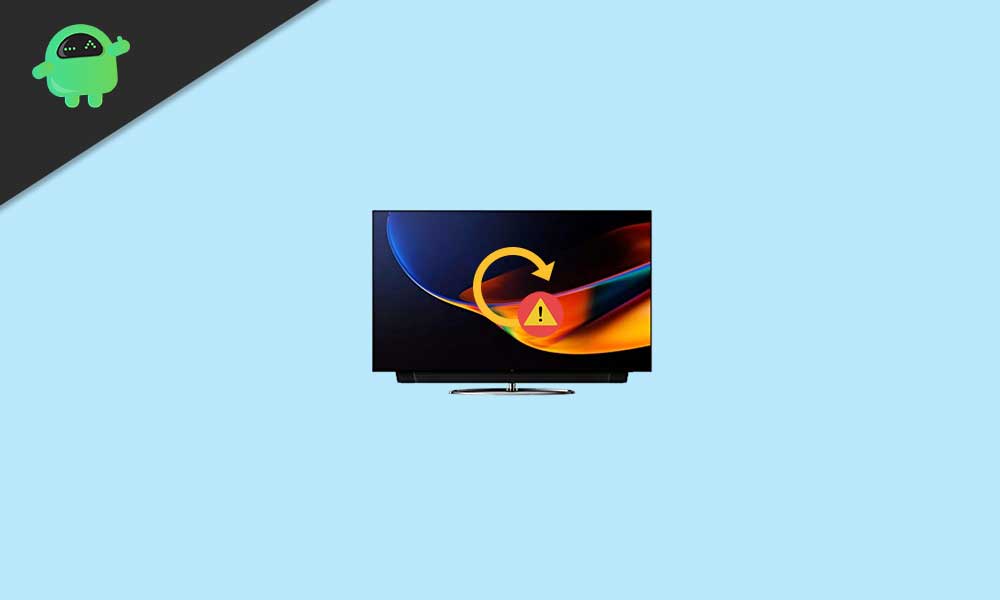 Why Does My OTA update failed on My OnePlus TV?
Luckily, the OnePlus Support forum has officially mentioned a couple of possible workarounds to quickly resolve such an issue. Now, without wasting any more time, let's get into it.
1. OTA Update Failed
In this scenario, the system update gets failed and it shows an error message after checking for the OTA update.
Head over to the 'Setting' menu > Select 'More settings' > Go to 'About' > Choose to 'System update' > Select 'Check for updates'.
Make sure to cross-check whether the network connection is fast and stable enough or not. If not, then try power cycling the Wi-Fi router to refresh the connectivity.

Additionally, you should also check out if the internet data pack limit is exhausted or not. If yes, make sure to renew the data pack to continue.
Otherwise, try contacting your ISP (Internet Service Provider) to get further assistance on it.

It's needless to say that your OnePlus TV should have installed the latest software version always. To do so, check for the pending software update on the TV.
You should also ensure that the OnePlus TV isn't rooted.
Now, please make sure you've cleared the system cache data from the OnePlus TV and backup all the important data before performing a factory reset.

If you want to perform a factory reset, go to 'Settings' > 'More Settings' > 'Reset'.

Finally, you should also check whether any third-party security software is installed on your TV or not. Because the third-party security software application may start triggering OTA update-related issues in most cases. As most of the third-party software comes with one-click authorization management, we'll highly recommend you to disable or uninstall the security software properly.
You should also try performing the factory reset to your OnePlus TV as one of the final resorts.
However, if these methods don't work for you, try contacting the OnePlus Support team for further assistance.
That's it, guys. We hope this guide was helpful to you. Feel free to ask in the comment below for additional queries.
Credit: OnePlus Support