OnePlus smartphones have been known for their buggy experiences, which is the only reason users are unhappy with them. Many look down upon OxygenOS, which was once noted as the king of Android operating systems. OnePlus devices are plagued with a lot of issues. In spite of its efforts to deliver what it once did, OnePlus has yet to deliver its flagship smartphones.
Many customers have also complained about problems with the recent OnePlus devices online. However, OnePlus recently started facing many criticisms because the OnePlus display showing a green line after the OTA update. Well, when our team investigated this problem, we discovered some fixes that could resolve it. So, let's check out those fixes, but before that, let's check out the reason behind this issue.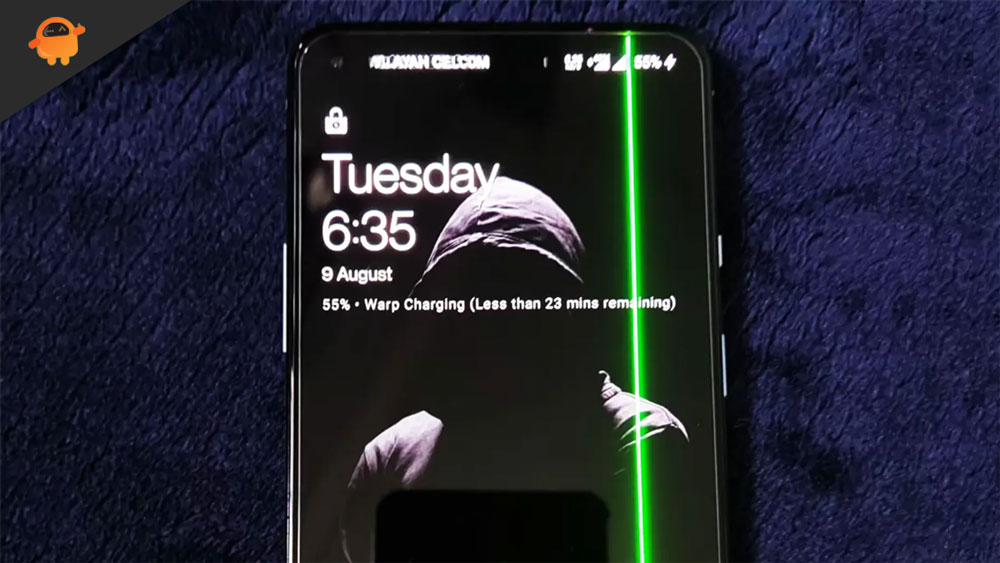 What Causes a Green Line on a OnePlus Screen?
A green line on a mobile screen can have many different causes. The screen may be cracked when there are many other colours around the green line, especially if damaged glass can be seen. Several common causes can be identified if it is only a single, thin green line running from top to bottom:
Display connector that is loose

The connector for the display has been damaged

Damage from water or falls to the display

The app is not compatible

Configuration error
How To Fix OnePlus Display Showing Green Line After OTA Update
It is possible that the workaround we are about to discuss will void the warranty of your device if the bootloader is unlocked. However, since your device's warranty might already have expired, you shouldn't have any problems concerning the warranty aspect. Therefore, the fix entails downgrading to OxygenOS 11 based on Android 11, which is the older OS build.
You're done. In this section, we will demonstrate how to fix the green line issue on the display of your OnePlus device after you have installed an OTA update. A buggy update released by OEM caused this issue, which they refused to acknowledge in the first place, so one must dig deep into the technicalities of the Android custom domain to resolve it.
Anyway, things stand as they are, and there does not appear to be any light at the end of the tunnel either. There are no updates on the ETA for the fix of this issue from the developers, as far as their official stance on this matter is concerned. In the event that either of these two things happens, this guide will be updated accordingly.
Initial Reports:
Even if the device was out of warranty, some users had their displays replaced free of charge at the OnePlus service centre. After verifying that the screen is not defective, the service centre employees will replace it without charge if there is no hardware problem. Nevertheless, the entire process may take up to a month, so take this into account when making your decision.
So, that's how to fix the OnePlus display showing a green line after the OTA update. We hope that you find this article helpful. Meanwhile, for further info, comment below and let us know.