Over the past few years, Oneplus grasp a massive audience with their never settle smartphones. After getting a huge success in the smartphone market, they are bidding up into vast categories of devices like smartwatches, smart bands, earphones, and of course, now in smart TVs. Undoubtedly, they push themselves really hard to give the best to their users. But, with each year they are getting more expensive.
Anyway, although the UI is simple and easy to use, many users don't know how to update their Oneplus devices, especially the Oneplus TVs. Oneplus TV Q1 Pro has been out for a while, but some users still find it difficult to update the firmware manually. So, bid farewell to your doubts and read the article until the end to know everything you need to know about updating the OTA Zip file manually on your Oneplus TV Q1 Pro.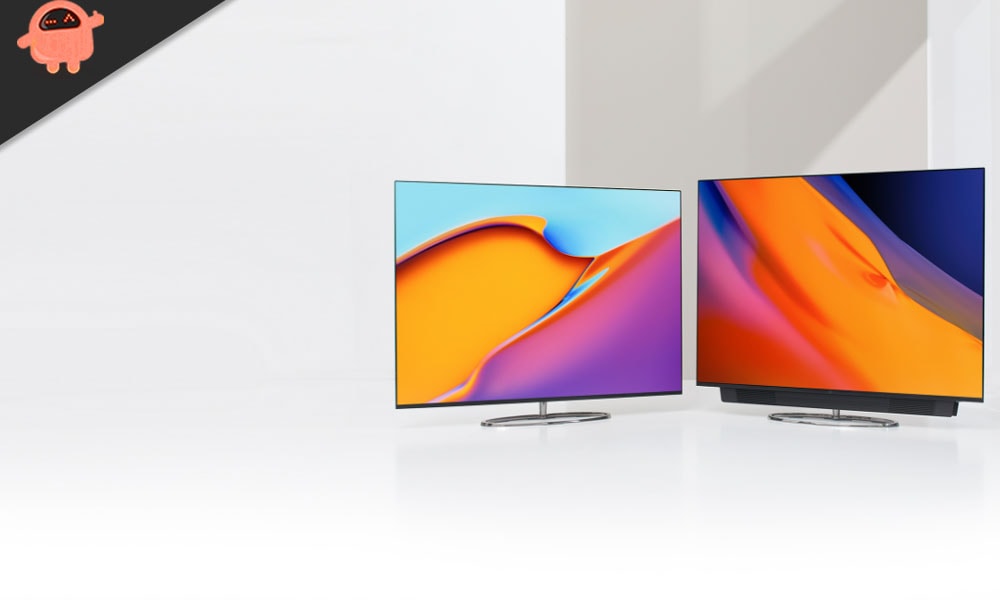 How To Update OTA Zip File Manually in Oneplus TV Q1 Pro
Updating your Oneplus TV Q1 Pro through the OTA Zip file manually isn't a really challenging task. To do so, you just need a USB drive and PC, that's it. So, now, if you have these two things, move forwards and follow the steps mentioned below:
Download Firmware: Click Here
Prepare the Installation Package in a USB Drive
First of all, insert the USB drive on your PC and My PC.
Then, right-click on the USB that you have inserted.
From the drop-menu context menu, go to the properties and format it using the NTFS format.
Now, please wait until it gets completed. Then, plug it out from your PC.
After that, download the Oneplus TV Q1 Pro installation package.
Rename it to "update.zip."
Now, you need to make a new folder and named it "OTA" (keep in mind that the folder name is case-sensitive) in your root directory of the USB disk.
After that, copy your upgrade package and paste it into this "OTA" folder.
Make sure the path of your upgrade package must be: /OTA/update.zip)
Update OTA Zip File Manually in Oneplus TV Q1 Pro
First of all, power on your Oneplus TV Q1 Pro and navigate to the system upgrade interface.
Now, click on the Settings using your smart remote.
After that, head towards the More settings.
Then, click on the About followed System Update.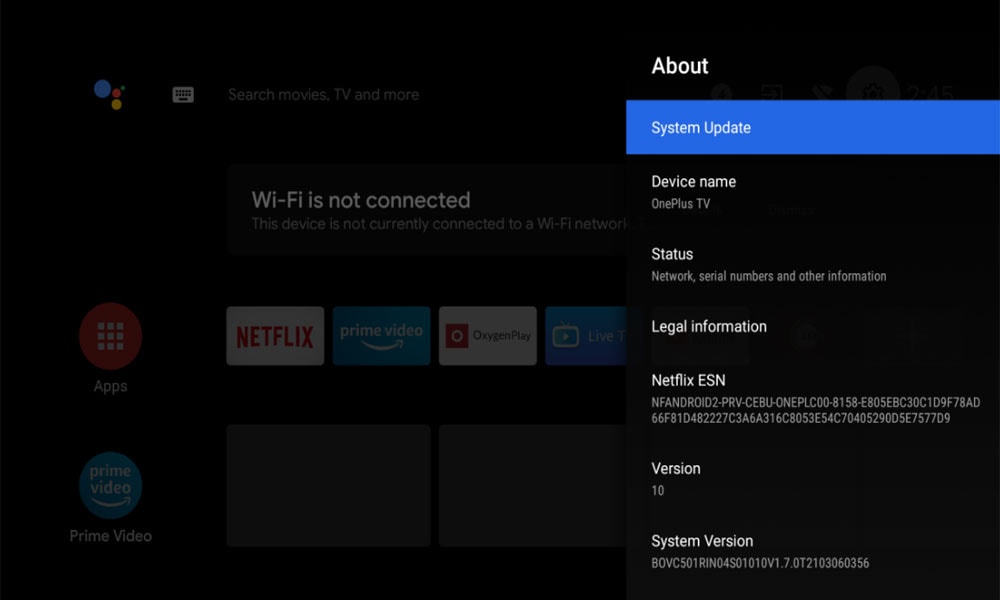 After that, click on the Check for Updates.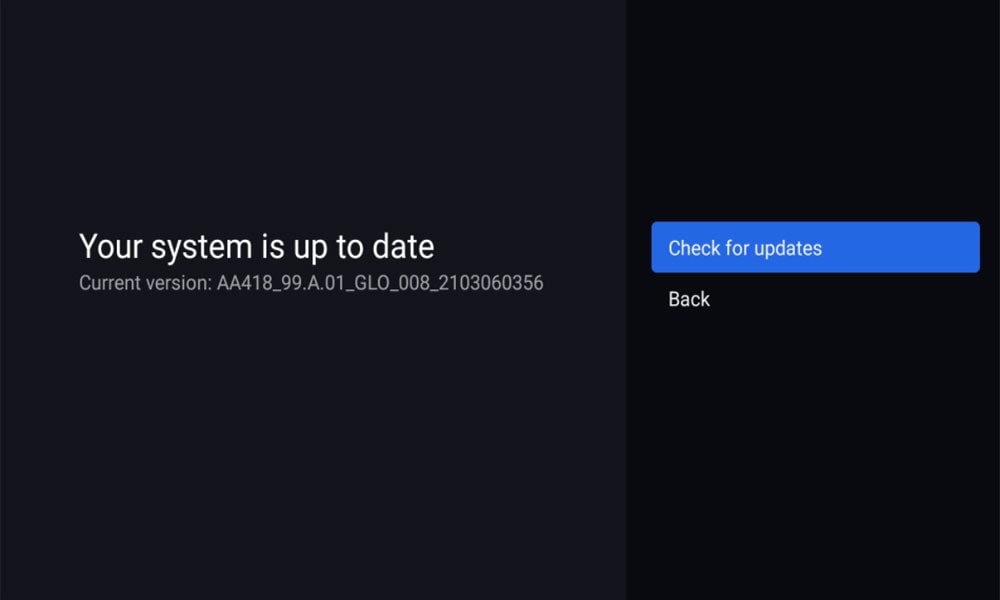 But, don't forget to insert the USB flash drive that you prepared for the OTA update before clicking on the System Update.
Now, wait until the Install Now button appears, then simply click on it to initiate the Upgrade process.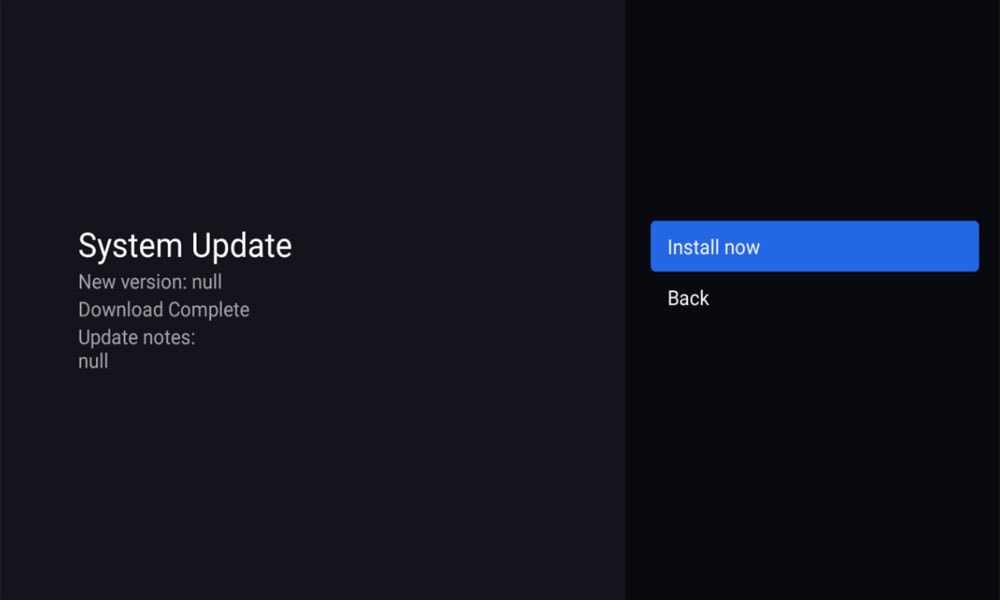 Finally, follow the on-screen instruction to update your Oneplus TV Q1 Pro.
Also Read: OnePlus Android 12 Update Tracker
That's how you upgrade your Oneplus TV Q1 Pro manually using an OTA Zip file. We hope you are now successfully able to update your Oneplus TV Q1 Pro manually. Now, if you have any doubt or queries, reach us by shooting a comment below. Also, visit our website for more gaming and tech news and updates. I'm signing off, for now, will catch you in the next one.