Well, finally, after a lot of rumours and leaks, the OnePlus finally revealed unveiled its new OnePlus watch. Now, what we can say about this amazing new device offered by OnePlus. We all know about OnePlus, the only company that never lets its users settle down, and this device is the perfect example of that tagline. But, unfortunately, some users worldwide reported that the OnePlus watch battery draining very quickly after just a few months of purchasing.
Well, this looks to be a very serious issue, but sometimes it's not the truth that is presented to us. So, yes, it is possible that OnePlus is nothing to do with this issue because it totally depends upon the user and how he uses the device. But, anyway, if you are also bothered with the battery draining issue with your OnPlus Watch, then don't worry. We have some fixes that you can try to get rid of this issue. So, let's get started with this.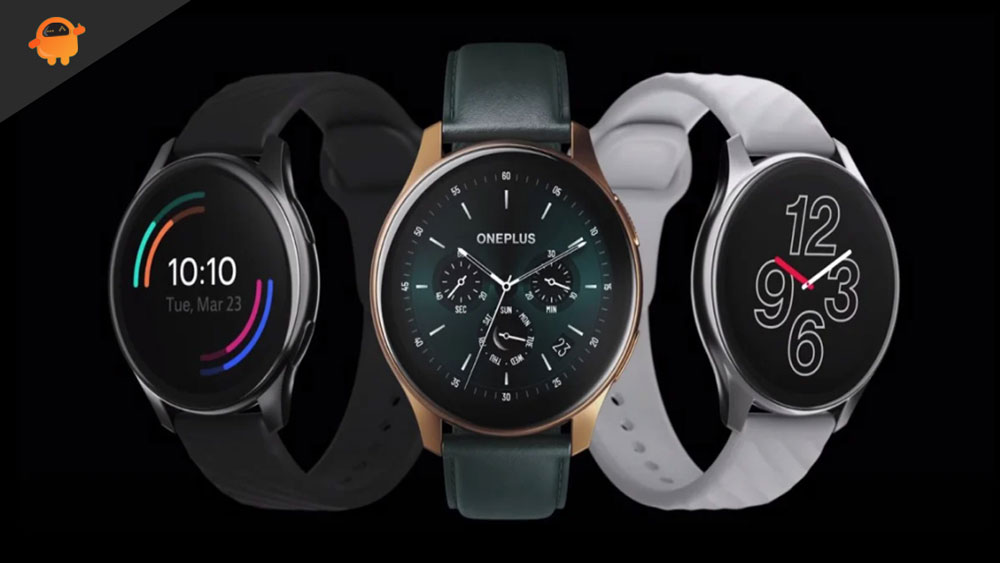 How To Fix OnePlus Watch Battery Draining Quickly
Before we start with the guide, keep in mind that it is possible that these fixes may not work in each case because it totally depends upon the severeness of the issue. So, now let's get started.
Fix 1: Reboot Your Watch
Initially, you need to reboot your OnePlus watch as this will remove all the temporary bugs and glitches that could be the reason behind this type of error. So, you need to make sure that before doing anything, you have to reboot your watch and the smartphone to which you connect your watch. Once you have successfully rebooted your device, check if the battery is draining quickly or not. If there the issue is still there, then hover to the next fix.
Fix 2: Check Your Battery
If you've noticed that the issue has occurred over the past couple of days, then there's a huge chance that the battery may get damaged. So, first of all, try charging your battery to full. Now, use it as you normally do, but this time notice how many hours it takes to drain after charging it.
Fix 3: Software Update
There's a chance that this type of issue will occur due to any pending software update. So, you can first check if you have any pending Watch OS update. After that, open your smartphone and make sure the OnePlus health application is updated. However, to do so, go to the Playstore, search for OnePlus Health, and check if there is any update available.
Fix 4: Check Your USB Cable
Sometimes a damaged USB cable may come up as the main culprit to the battery draining issue. So, you should cross-check if the wire that you are using is working properly or not. If you notice any cut or damage appearing on the wire, we recommend you change your charger.
Fix 5: Reset Your Watch
If none of the fixes helps you fix the battery draining issue on your OnePlus Watch, we recommend you reset your watch once. Well, many users previously reported that this helped them fix the battery-related issues. So, why not you try this out? Go and try this.
So, these are some methods that will help you fix the battery draining issue on your OnePlus Watch. We hope this guide has helped you. Furthermore, let us know which method works for you in the comment section. Also, if you are first time visiting our website, then make sure to check out our other latest guide.