Do you have an Oppo Watch? Well, besides its premium design, it also has GPS and NFC. Oppo also offers it at a lower price than competitors. With the development of a Wear OS-based watch for international markets, Oppo has adapted the proprietary Android-based software experience that its China-only build features into a compelling Wear OS offering.
But unfortunately, the Oppo watch faces many criticisms because, for some users, the watch is not charging. Well, this is why we are here. In this guide, you will know some basic fixes that will help you resolve the Oppo watch not charging problem. Therefore, let's get started with the guide.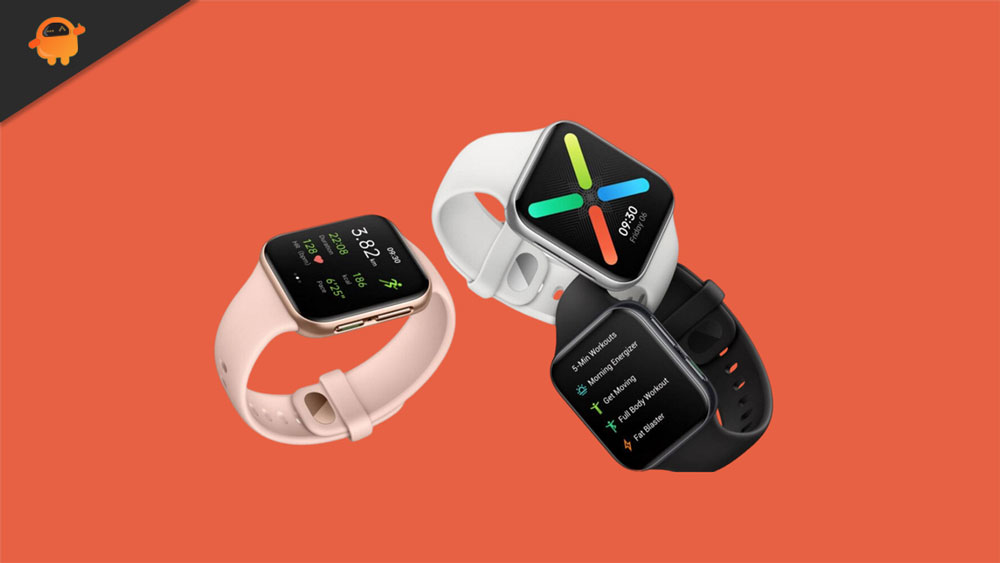 How To Fix Oppo Watch Not Charging Problem
It wouldn't be so tough to resolve the charging problem with your Oppo Watch. But only if the issue is not occurring due to internal damage. So, if your watch won't get damaged internally, then these methods will surely work for you in order to resolve the not charging problem. So, let's get started with those fixes:
Fix 1: Reboot Your Watch
Initially, the steps you need to take is to reboot your watch as most probably the issue might be occurring due to random bugs or glitches. This is because sometimes, these glitches may also prevent your watch from working properly.
Therefore, in order to remove these cache files or get rid of these glitches, you must have to reboot your watch. However, once you reboot your watch, the whole system gets cools down and boots with a free start.
Once your watch gets booted up, you must try charging it again to check whether it helps or not. Well, most probably, this will help as it is a universal fix that generally has the potential to resolve most of the known issues.
Fix 2:

Update Software Version
If just by rebooting your Oppo watch, the issue won't get resolved, then possible chances are there that your watch may be running on an older version of firmware due to which you are getting this error. Therefore, it is recommended to try out these steps in order to check whether there is any new firmware update available for your Oppo Watches or not. So, let's see the steps:
Take your Oppo watch and go to the

Settings

option.

After that, scroll down and tap on the

system.

Now, hit the

About

section.

Finally, tap on the

Check For Updates

button. Then, wait for some time until it searches and updates your watch with the latest firmware update. After that, simply connect the charger and check if it is now started charging or not.
Fix 3: Make Sure Cable Is Working And Doesn't Have Any Damage.
Did you check if the cable that you are using to charge your watch is working properly or not? If yes, then it's good. But, most of the time, instead of checking this thing, we just make a chaotic situation by shouting everywhere.
Well, we advise you to check the charging cable thoroughly to verify whether there is any cut or damage occurring on it or not. However, if you notice that the cable is damaged, consider changing it and then again try to charge it. So, now the probability is there that your watch may again start charging properly.
Fix 4: Change The Batteries
If, even after changing the cable, you are still getting the same error, then the chances are high that your Oppo watch batteries might get damaged due to which it is not charging properly. So, changing the batteries will be the right option in this situation.
But, we do not recommend that you to change the batteries. So, yes, instead of trying it yourself, you must contact an expert or simply go to your nearest Oppo service center and change the batteries. However, in case your watch is under warranty period, you will get a free replacement depending upon Oppo's terms and conditions for that.
Fix 5: Check For External Damage
It is worth mentioning that sometimes due to external damages, the electronic gadgets might get damaged from the inside due to which it fails to function properly. So, we advise you to thoroughly check the watch from the outside and look if there is any dent, scratch, or damage that occurs on your Oppo watch.
If so, immediately hover over to the nearest oppo service center and tell them about it. After that, their technician will tell you whether your watch gets damaged internally or not.
Fix 6: Try Using A Different Charger
Possibilities are there that the charger you are using might have any damage or not working properly due to which your Oppo watch is not charging correctly.
So, in order to make sure that whether the charger has any issue or not, you must try using a different charger (if possible) and see if it charges properly. However, in case the watch starts charging without any hassle, this indicates that the charger you are previously using has any issue.
Fix 7: Reset The Watch
If your smartwatch Oppo Watch is not charging properly, it hangs, you have a full memory issue, then you must have to erase everything, or you want to sell it or give it away, or you want to prevent anyone from accessing your accounts and passwords, then you can perform a factory reset it. However, to do so, follow these steps:
Navigate to your watch's Settings or Configuration menu.

Scroll or swipe until you reach General, then click it.

Swipe to locate Disconnect, Disconnect, reset, or Unpair, and confirm with Done.

After restarting, it will take several minutes for the Oppo Watch to start while it restores the device to its factory state and optimizes the apps pre-installed in the ColorOS Watch OS operative system.
Fix 8: Contact The Support Team
So, if the Oppo watch is still not charging, you must contact your nearest Oppo service center and explain what you are facing. Afterward, they will surely help you get rid of this situation.
Also Read: How to Fix If you Cannot Pair Oppo Watch to Your Phone?
So, that's all on how to fix the Oppo watch not charging problem. We hope that the above guide has helped you. Meanwhile, comment below and let us know if you want more info regarding this topic.