Square Enix and People Can Fly comes with a new action RPG called Outriders that offers 1-3 players with drop-in and drop-out online multiplayer mode set in the sci-fi universe. Although the game is currently available in the demo version and the full game will release in April 2021, plenty of players are experiencing the Outriders Internet Error | Could Not Connect to Outrider's Servers. If you're also one of the victims, make sure to check out this troubleshooting guide to fix it.
According to multiple reports, those who have downloaded the demo game, and tried to play it, the particular error message appears that says "Could Not Connect to Outrider's Servers". This basically means either your game server isn't working properly or there is some issue with the internet connection at your end. Fortunately, the problem is mostly happening due to the server downtime or maintenance progress that has been acknowledged by the Outriders team officially.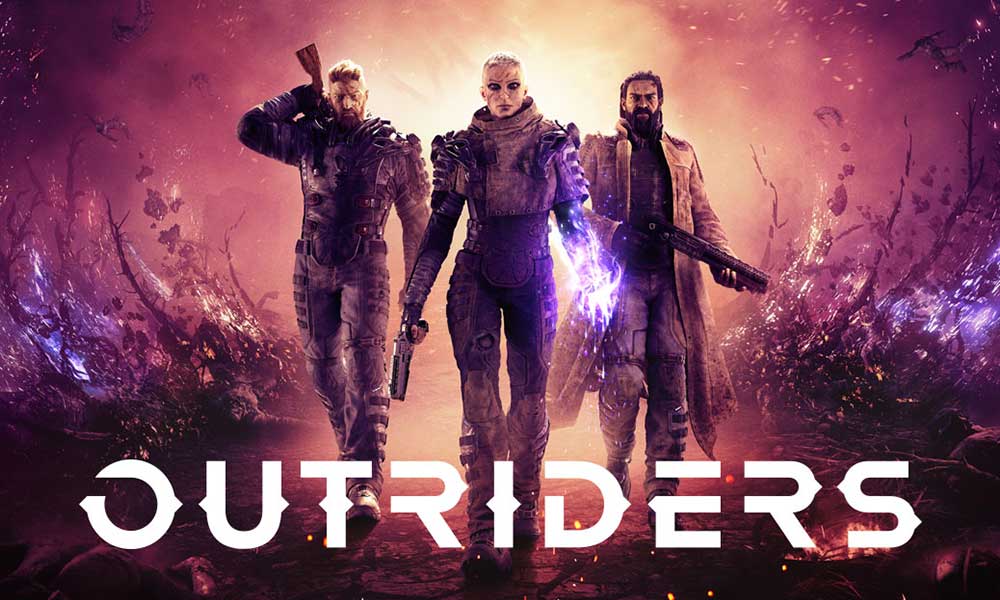 Fix: Outriders Internet Error | Could Not Connect to Outrider's Servers
It's quite common for the newly launched video games to expect server issues whenever a large number of players trying to get into the game. It basically overloads the server and multiple errors or the connection timed out or can't connect to the network errors appear a lot.
Outriders Twitter handle has officially confirmed that they're rapidly scaling up the servers and that's why players may experience server-related issues. So, all you need to do is simply wait for a couple of hours or so and try running the game again.
To anyone hitting any server issues – We hear you and our servers are rapidly scaling up

— Outriders (@Outriders) February 25, 2021
However, if there is no server outage and you're experiencing the error continuously then make sure to follow some of the possible workarounds below that should work for you in most cases.
Also Read: How to Fix If Outriders Keeps Crashing
1. Switch to a Wired Network
Well, if you're using a wireless (Wi-Fi) network and receiving the Outriders Internet Error | Could Not Connect to Outrider's Servers issue then make sure to switch to a wired (ethernet) network to try again. Using the wired internet can fix multiple issues like a poor signal, out-of-range network, and more.
2. Restart your Gaming Device
No matter which gaming device you're using to play Outriders, just make sure to restart the device once to clear temporary glitches or cache data completely. Once restarted, we can expect that the game will run properly.
3. Power Cycle your Router
Performing the power cycle to your Wi-Fi router can easily solve several networking glitches or connectivity issues. To do so:
Switch off your router > Disconnect the power adapter from the router.
Wait for around 30 seconds and connect the power adapter again.
Now, turn on the router > Connect to the Wi-Fi and check for the issue.
4. Try using a Mobile Hotspot
If none of the methods worked for you, make sure to use the mobile hotspot to temporarily check whether your IP address is somehow causing the issue to you or not. If so, you can follow the next methods one by one.
5. Update Firmware or Driver
Whether you're playing the Outriders game on your PC or console, make sure to simply update your system version. Updating the device firmware can fix some of the bugs or stability issues with programs. Meanwhile, the PC users can also update networking drivers to cross-check the problem.
6. Use Google DNS Address
Whether you're a PC gamer or console gamer, if nothing works for you, try using the default Google DNS Address on your Wi-Fi router or directly on the gaming device. Just go to the Networking Settings on your router or PC/Console and use 8.8.8.8 as a Primary DNS & 8.8.4.4 as a Secondary DNS address under the DNS Address Set Up. Once you're done, save the settings, and restart your gaming device or router to apply the changes.
Google DNS Address is considered to be a wide, open, and top-notch name server across the globe to easily get access rather than using your local DNS. So, it's expected that you can easily fix Outriders Internet Error | Could Not Connect to Outrider's Servers problem.
7. Check your NAT Type
Make sure to check out the NAT Type of your network whether it's Open (Type 1) or Restricted (Type 3). If it's Open or Moderate then you can proceed to the next method. But if your NAT Type is Restricted then make sure to go to the router's admin panel and change the NAT Type.
8. Contact your ISP
However, if none of the workarounds found useful to you, make sure to contact your ISP (Internet Service Provider) for further assistance. If there is any issue with your network connectivity or IP address, ask them to change the IP address. If there is any issue with the speed, you can go for a higher internet package or try using an optical fiber connection.
That's it, guys. We assume you've found this guide helpful. For additional queries, you can comment below.