OnePlus' OxygenOS has a reputation of being one of the smoothest user interfaces on top of the Android operating system so far. Every year, it takes the front seat when it comes to rolling out new Android updates to its smartphone promptly and this year isn't different. Talking about the OxygenOS, the next OxygenOS 11 is incoming and will be based on Android 11. It will introduce a string of new features including a much-anticipated and requested feature aka Always-On Display (AOD).
11 "on display." 😉 pic.twitter.com/Y2prOL8Nge

— Pete Lau (@PeteLau) July 28, 2020
Users have been requesting AOD for as long as OnePlus brought phones with AMOLED panels. This feature gave Samsung devices a unique touch and soon, other smartphone brands took the feature on-board but not OnePlus. However, OnePlus has finally confirmed the AOD feature on OxygenOS 11 as per the latest tweet from founder Pete Lau where he said '11 "on display" which is a nudge to the upcoming OxygenOS 11 and AOD.
Although this isn't the first time we are hearing about AOD on OnePlus smartphones since it was already teased a few weeks ago. A previous report confirmed that the AOD feature will be rolled out in Closed/Open Beta in August or September this year. It will be followed by the stable OxygenOS 11 that will release the same time around.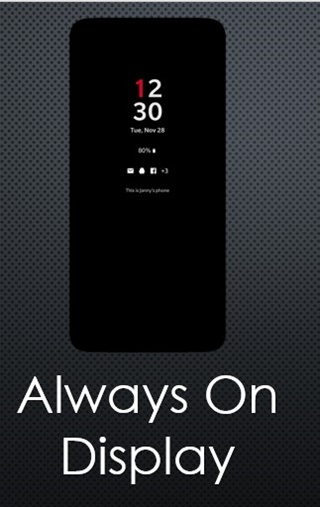 OnePlus is known for serving three years of Android software updates which means OxygenOS 11 will be rolled out to OnePlus 6/6T, 7/7 Pro, 7T/7T Pro, 8/8 Pro, and finally, OnePlus Nord. It is yet to be seen if all the OnePlus smartphones from OnePlus X to OnePlus Nord get the AOD feature or not since all sport an AMOLED panel. Or it could be rolled out to OxygenOS 11 eligible phones only. We will keep you in the loop once we there's an update in the story.