Paranoid Android has been one of the most popular Custom ROMs for a wide range of Android devices earlier. The ROM development was got down after the Android 8 Oreo OS version released officially by Google for some reason. But the developers had announced that the ROM will with Android Pie releases. Some of the popular and flagship-grade Android devices such as the Xiaomi POCO F1, Mi 8, Mi 6, Mi 5, Mi Mix 2S, Essential Phone were in the first list to got Android Pie based custom ROM. Then developers have included some more features including some more Android devices. Such as Redmi Note 5 Pro, Sony Xperia X, OnePlus 6/6T, Mi A1, Mi A2 Lite. Meanwhile, the Xiaomi Mi 9 and Mi 9T or Redmi K20 were also recently added to the lists. Now, the Paranoid Android Quartz Alpha ROM based on Android 10 is live.
Paranoid Android team has announced Android 10 builds that will start with the OnePlus 7 Pro and the Xiaomi Mi 9T/Redmi K20 model. Along with the upgrade to the Android 10 OS version, the Paranoid Android team has made a few other announcements as well. Check out the details below.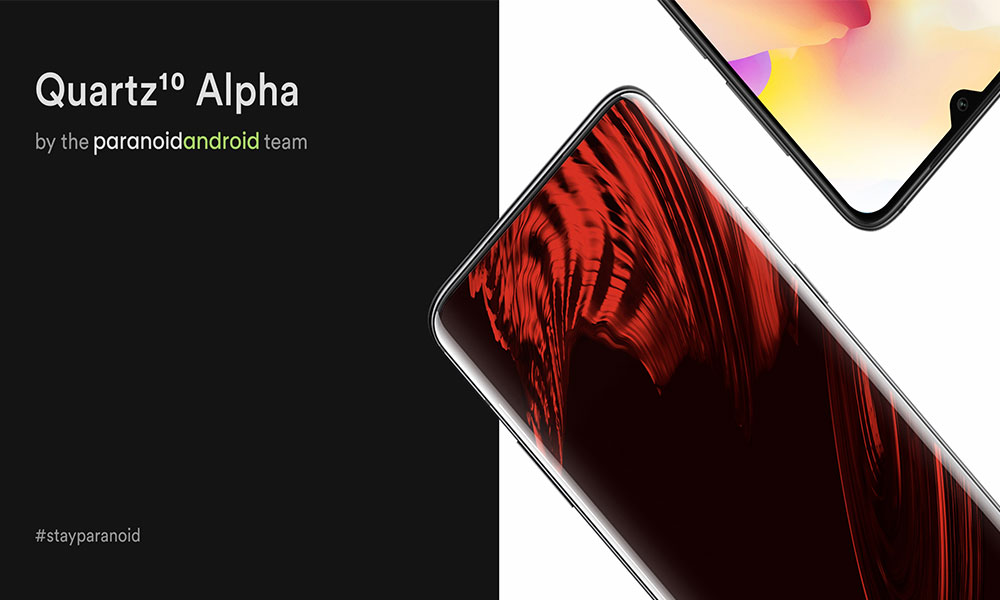 1. The Paranoid Android team has collaborated with the popular CypherOS team members for better service and ROM development process. The team is also continuing its partnership or you can say collab with Hampus Olsson and will continue offering some amazing Abstract Wallpaper app in their builds.
2. While the future Paranoid Android (PA) builds will include Retro Music Player as the default music player.
3. Since Google has ditched the dessert item name tradition with the launch of Android 10 (aka Android Q), Paranoid Android is adopting its own naming system based on the natural mineral's name. The PA team starts the naming series to Android 10 build with Quartz.
4. Paranoid Android Quartz Alpha ROM based on Android 10 is planned for the following devices as of now:
OnePlus 7 Pro
OnePlus 6T
OnePlus 6
Xiaomi Mi 9T
Redmi K20
Xperia Tama Platform
Paranoid Android builds are currently live for the OnePlus 7 Pro and the Xiaomi Mi 9T/Redmi K20 modes and you can get download links for the same from XDA Forum below.
Download Firmware:
Paranoid Android Quartz Alpha – OnePlus 7 Pro
Paranoid Android Quartz Alpha – Xiaomi Mi 9T / Redmi K20
Unofficial Xiaomi Mi A3 – Download [Credits to prakaship78]