In the previous years, the one thing which saw continuous evolution on the smartphone is the camera. Camera in smartphones has improved a lot to take clear and sharp images today. On important thing which added to the performance of smartphone came is the portrait mode first introduced by Google. The portrait mode came in with the iPhone 7 plus and got a lot of good reviews from around the world. Apple successfully improved this with the new devices they launched in the year 2017. But the year 2017 saw a lot of Android devices trying the portrait mode, and the Google Pixel 2 and Pixel 2 XL where successful in it. Now you can get the Pixel 2 portrait mode on any android device, read through to know how.
The noticeable thing about the performance of Google Pixel 2 camera is that the device doesn't have a dual camera like iPhone X. But still, the device shoot perfects shots with its portrait mode even in low light conditions. The powerful image processing software from Google is making this possible. And this made the hardware limitations not to work with the quality of the image if we have a strong image processing software on the device. This has led many developers to work on building something like that.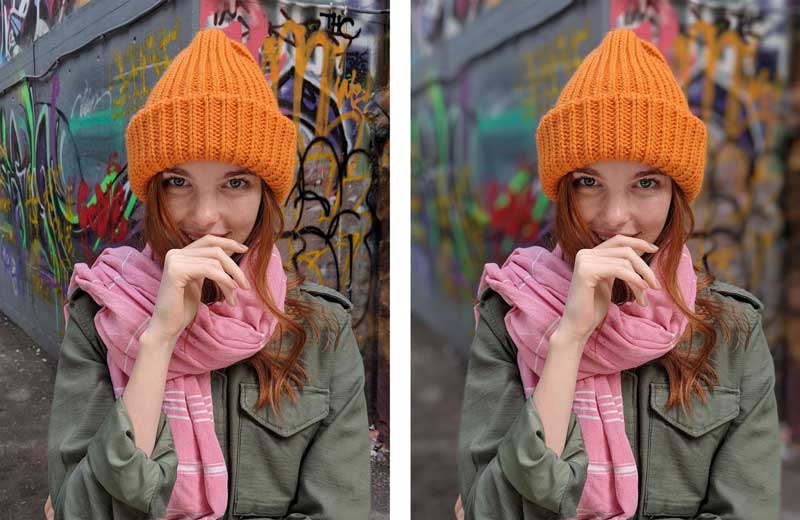 How to get the Pixel 2 portrait mode on any android device
The aim of most developers worked on improving the camera of smartphones mainly concentrated on other devices from Google. This included the first version of Pixel and the old Nexus devices. As a result of the work from many developers, the modded Google camera was able to bring up most features of the Pixel 2 camera to other Google devices. The latest version of the camera also has an added portrait mode. Now, this even works with some of the Android devices from other manufacturers too.
Although most Google devices got the best camera features by the Gcam update, this made other Android device users feel their device to be useful. But there is a solution from an XDA developer named Arnova8G2. He had developed the camera NX app to bring in the features of Google Pixel 2 camera to many other Android devices. Testing has made this app works perfectly on devices like Xiaomi Mi 5, Redmi Note 4, Samsung Galaxy Note 8, OnePlus 3, OnePlus 3 T, OnePlus 5, Moto G5 plus and many more. You can download the app from below given link
Download GCam Here
I hope this guide was useful in understanding how to get the Pixel 2 portrait mode on any android device. If you have any queries or feedback, please leave a comment below.
Source: XDA Developers