There is nothing wrong to say that smart devices are becoming more and smarter every year. With the enhancement in technology, every smartphone comes with some amazing features. One of the best examples of this statement is "Now Playing" feature in the Google Pixel 2. The fact is Google is all set to launch this amazing smartphone and it can be unveiled anytime. Of course "Now Playing" is one of the best features in this amazing device. Today I will show you how to get Pixel 2's Now Playing Feature on any Android.
Have you ever been in a situation when you enjoy a song/music but couldn't identify or find it on the internet through lyrics later just because at the time of listening you were not able to open your phone? Well, if yes, this post is for you. The fact is Google has solved this issue in their upcoming Pixel 2. However, any android device can be equipped with this feature.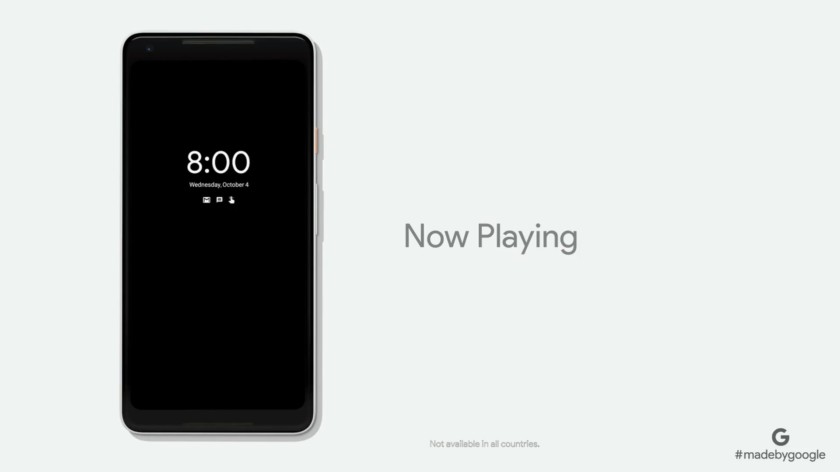 Steps To Get Pixel 2's ' Now Playing ' Feature On Any Android?
Basically, with this feature, your device would be automatically able to recognize the song or music whenever it is in its frequency range. You can simply saw the name of the song on your screen, and just with a simple tap, you can explore more information related to it such as the purchasing websites, singers, release date and so on. As I already mentioned, you need not wait for the launch of Pixel 2 to enjoy this feature as it can be enjoyed on any android device. So here is exactly what you need to do for this.
Simply Install Shazam

Shazam is a very popular music-identifying app which is currently available on the Play Store. It simply makes your device recognize any song/music just like Now Playing feature in Pixel 2. It is available free of cost on the Play Store.
Turn to Auto Shazam
After downloading is complete, next is to install it on your device. Once the installation is complete, open the apps and tap on setup process. You will find a large button in the middle with the Shazam logo on it. Long press and same and you will see a popup message appear on the screen saying for turning on Auto Shazam. Tap on it and give permission to the app to record the audio.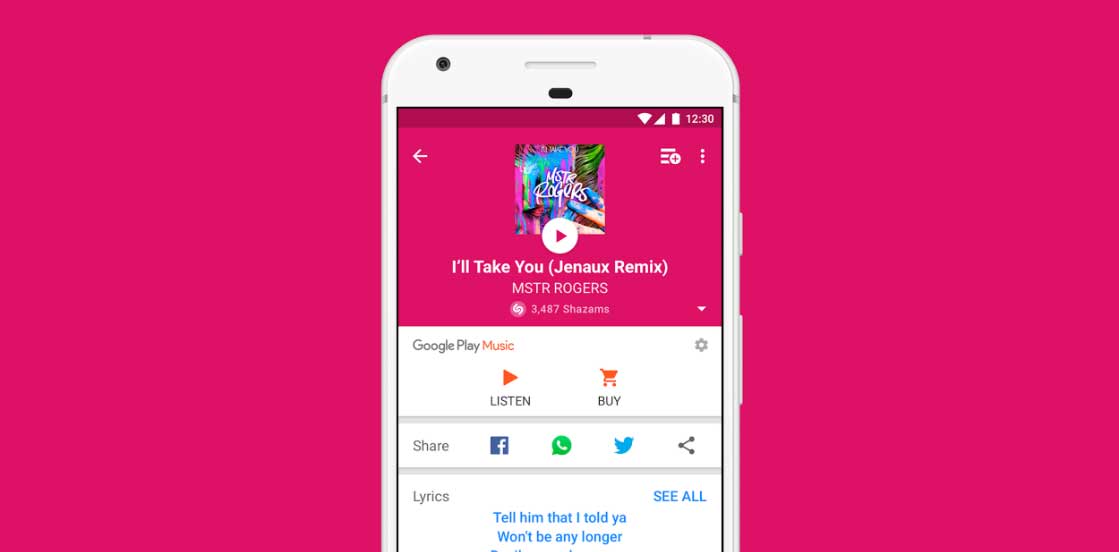 Automatic song identification
As you have enabled the app to identify and find the song which is played around you, the app will perform its task every time your phone remains under the frequency of any song. There is nothing to worry as the match is always accurate. Even if the device screen is off, this feature keeps on working.
If you want to see the name of the song or other useful information related to it, simply tap the Shazam notification that appears on the screen after it performs its task. It is also possible to save your list of songs on the app. This can be done by creating an account on Shazam. However, you can do so only by providing your email id.
Impact on battery life of device and data consumed by app
It is quite true that Shazam app always remains active in the background and thus probably it will have some additional impact on the battery and data bills. However, the load is not extremely high but we find it wise to mention it here. In case you use a limited data pack, you must be aware of this fact.
It is quite true that not much impact has been seen on the battery by Shazam so far. It wouldn't drain the same quickly and thus you can trust it. It is possible for you to disable the option of automatically recognizing and finding the songs anytime if you think your device's battery is draining too quickly.
However, the fact that with this app you cannot miss a single chance of identifying a song you never listen prior cannot be denied. It is because of this reason we suggest you go with this approach and have access to any song you find melodious upon listening to it for the first time.
I hope this guide was helpful to activate Pixel 2's ' Now Playing' Feature On Any Android phone. Enjoy!