Pixel Bugs are over the top premium hearing devices that work fantastically with the Pixel device lineup. Altoguh the buds are great, and many people love the sound quality they offer. But for some users, these Pixel Buds are not connecting to Pixel 6, 5 or any Pixel series. This is a huge concern for them as without the buds, you won't be able to take full advantage of the music or gaming experience.
In most cases, connection problems are related to the battery and pairing process. Pixel buds are designed to stay connected via Bluetooth, and if you have disabled Bluetooth, Pixel buds won't connect. Similarly, there are some other troubleshooting ways around to check and fix this issue on your own.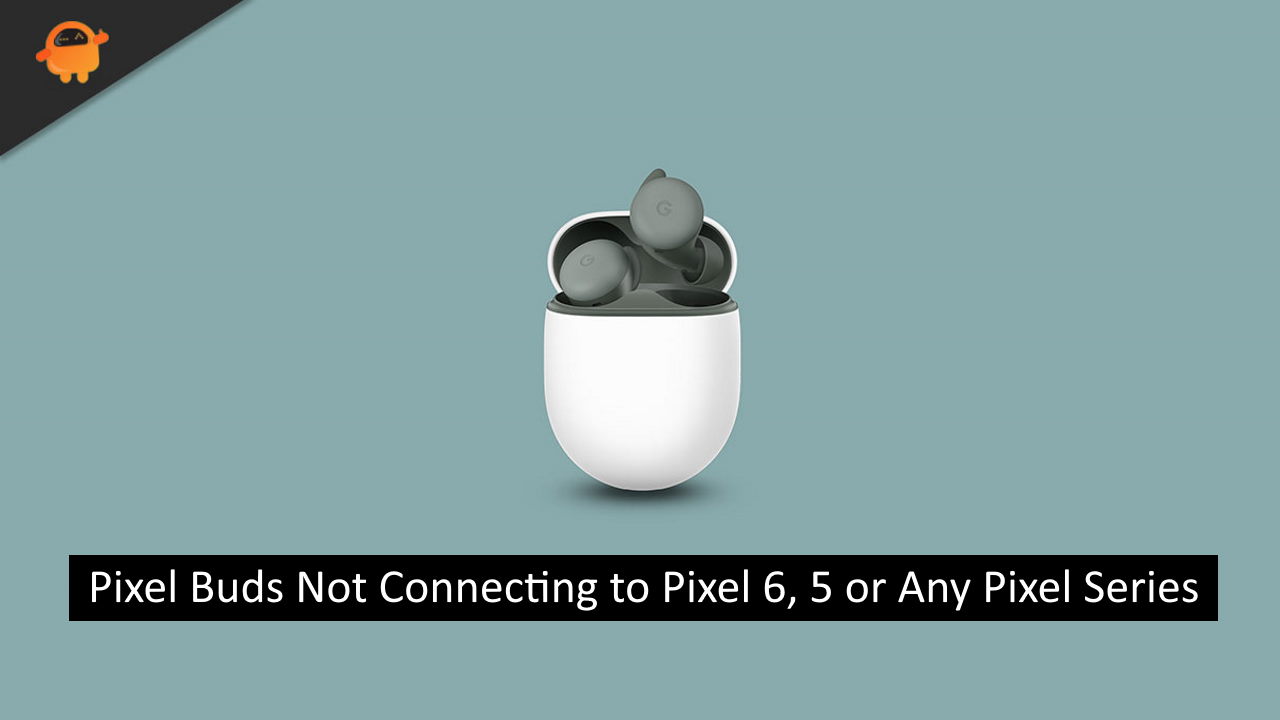 Fix: Pixel Buds Not Connecting to Pixel 6, 5 or Any Pixel Series
Initial connection or pairing issues can be due to low battery or pairing issues. If you recently purchased a pair of Pixel Buds, then you have to charge them for at least 10 minutes before using them. But if you see a repeated pattern of the buds not connecting, then it might be a serious concern. Here are some troubleshooting methods to fix this problem.
Method 1: Reset your charging case
Sometimes the charging case for Pixel buds doesn't work properly and doesn't detect your earbuds. Sometimes it can be due to charging pins being corroded or not clean at all. We recommend you to clean the case and reset it using the below steps:
Remove Pixel Buds from the charging case.
Press and hold the charging case button for around 40 seconds. (white LEDs will appear)
After around 7 seconds, white LEDs will turn off. But you keep holding the charging case button.
At the end of around 40 seconds, the left-sided LED will dimly flash amber 7 times.
Now, your charging case of the Pixel Buds has been reset.
Once done, try pairing your Pixel Buds with the mobile device again.
Method 2: Charge Pixel Buds
It is important to charge your Pixel buds, as without charge, they will not turn on, and obviously, all the facilities along with the buds will not work. If your Pixel buds are not charging, then it can be an issue with your charging case of the earbuds themselves. Make sure to charge your buds at least 50% before pairing to your smartphone.
Method 3: Restart Pixel Device
Many apps such as payment apps, maps, or file-sharing apps do require you to share your Bluetooth permissions. These apps sometimes lock the Bluetooth access and hence other Bluetooth peripherals are not able to connect to your device. Restarting your smartphone will help clear all such technical difficulties, and hopefully, you will be able to solve the issue of Pixel Buds Not Connecting to Pixel 6, 5, or Any Pixel Series.
Method 4: Pair Pixel Buds on your phone
Before connecting the Pixel Buds, it is important to pair them first. The first pairing process involves some one-time steps which you must follow. Here is how you can pair your Pixel Buds with any smartphone easily:
Make sure your phone is unlocked and your Bluetooth and Location are on.

Press and hold the pairing button on the back of the wireless charging case until the light starts pulsing white.

Tap the Google Pixel Buds pairing notification and follow the on-screen steps.
Try to Pair with other Devices
Sometimes the Pixel Buds may not connect with your device but will connect with other laptops or smartphones. This can be due to old firmware on your device. Pixel Buds supports the latest Bluetooth 5.0 connectivity spectrum, and if your device works on a low spectrum, then it will not connect.
To fix this problem, make sure to update your Pixel to the latest version. You can do this via Settings > Software Update > Download and install Updates.
Method 5: Update Smartphone Firmware
Since the initial Pixel buds launch, there have been many minor firmware issues that are now fixed. So if you have not upgraded your Pixel firmware to the latest version, some functionalities may not work including Bluetooth services. So make sure to update your Pixel to the latest firmware available. You can do it easily via the OTA update settings:
Open Pixel settings and navigate to firmware updates.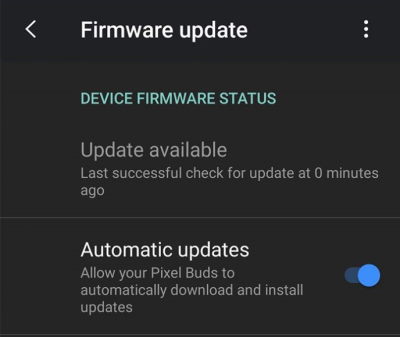 Here check for any updates and if there are available, install them following the onscreen instructions.
Method 6: Update Pixel Buds Firmware
Apart from upgrading your smartphone firmware, Pixel Buds also have a firmware of their own. Developers are constantly working to make update the firmware with the latest features are connectivity. You can update the buds firmware the following way:
First, connect your Pixel buds, and then navigate to device info.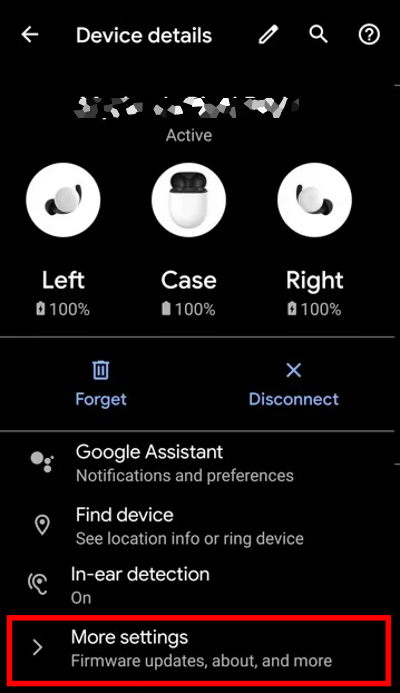 Here you can tap on More settings > Firmware updates and update it.
Method 7: Check for Hardware Defects
At last, if none of the methods work for you, then most probably your pixel buds are having some hardware failure. It can happen if you have mishandled your buds or maybe due to water damage. Check for any corrosion or physical damage signs on your buds, and if possible get them replaces from your nearest store.
Conclusion
So this brings us to the end of this guide for Pixel Buds Not Connecting to Pixel 6, 5 or Any Pixel Series. Please more that such issues are just temporary and developers already have released multiple updates to patch this problem. So make sure your Pixel Buds firmware is up to date and buds are charged as well.