Animal Crossing: New Horizons allows for both offline and online play. The number of players assigned to both the mode of play is however different. Nintendo has confirmed that up to eight players can play a co-op in Animal Crossing: New Horizon as one island can hold a total of eight residents at a time. So let's take a look at how we can play both offline and online co-op and how the gameplay differs in both the modes.
As mentioned above, a total of eight residents can live on an island. The players can use four Joy-Cons to get into the game and play an offline co-op. However, if players join in online from their own houses, a total of eight players can be residents in the co-op play.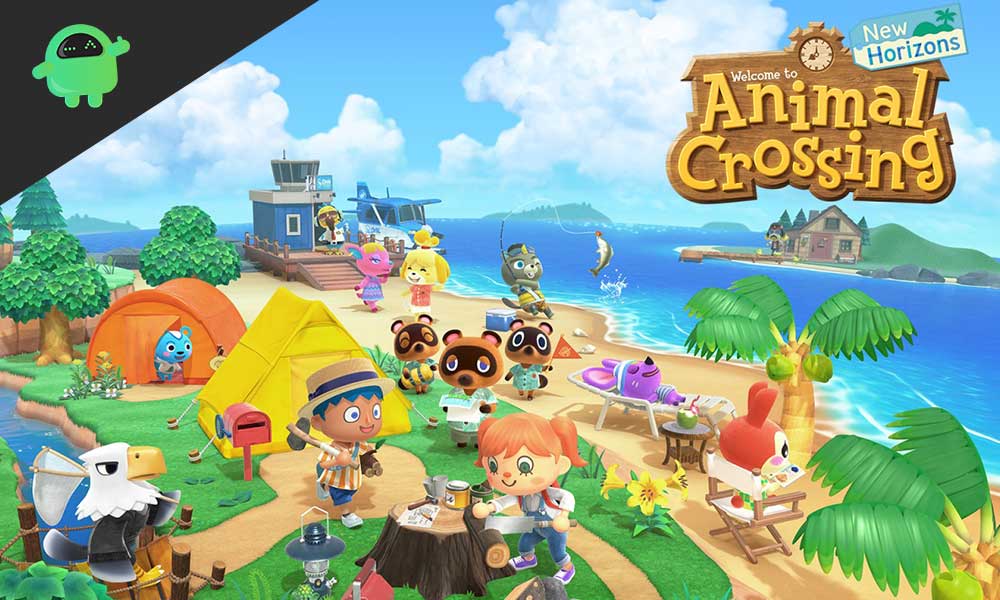 How to play offline co-op in Animal Crossing: New Horizons?
Animal Crossing: New Horizons allows for co-op play by virtue of a feature called party play. To play offline co-op, one player needs to open up the Call residents app in the game and invite the other residents for a co-op play. One player can call a maximum of up to three other residents, and the condition is that these called upon players need to have a Joy-Con connected to the Nintendo switch.
The player who calls in other residents becomes the leader of the group or party play by default. It can be changed later though, anytime during the gameplay. Now during the gameplay, the screen camera only follows the leader and his followers accordingly as they interact through the island's various features. Anything collected by the followers will be added on to the recycling box at the Residents Services building.
How to play online co-op in Animal Crossing: New Horizons?
With online co-op play, things change a bit. Here you can either allow another resident to get into your island, or you can go visit another island. In order to enable other residents to get into your island, or to leave your island and get to other people's islands, you need to head over to the Airport on your island. Once you get to the airport you will be greeted by Orville of DoDo airlines and all you need to do is interact with him. He will give the option of choosing to play with players with a local connection or with players connected online.
If you choose the local connection, your island gates will be open to anyone connected to your local connection. And if you choose online play, you will get a DoDo code that can be shared online. Using this DoDo code, any player connected to any network can visit your island, that is if the player's Nintendo switch is connected to an active internet connection.
Whenever somebody arrives on your island, you will receive a notification about it. One thing to remember here is that these outsiders or residents of other islands cannot use all the features available on your island. Their access will be limited. Further, a maximum of seven other players can join your island for an online co-op. You can assign a tag of a Best friend to these new residents which will give them access to certain features on your island.
Now you know how online and offline co-op gameplay of Animal Crossing: New Horizons works. So get on with it and invite your friends over for a session. We have other guides for Animal Crossing: New Horizons too. Be sure to check them out too and feel free to comment if you have any queries regarding the co-op play. Likewise, check out our iPhone Tips and Tricks, PC tips and tricks, and Android Tips and Tricks for more such tips and tricks