Right as you get into the game, there are a lot of things available for you to do in Satisfactory. Walking around, exploring, finding resources, building, etc and they're all pretty much fun stuff to do. But there's nothing ever that matches the same fun level as sharing those sweet times with friends. Gaming becomes a lot more fun when you and your gang drops in the same game together.
This is where the coop function comes in Satisfactory, which allows, just like any other multiplayer games, to play online with friends. In this guide today, we'll list down 3 available methods to play multiplayer and we'll elaborate on how they're all done. So if you still want to bring in your party into the game, read on. Without any further ado, let's see how to play coop in Satisfactory.
How to play coop in Satisfactory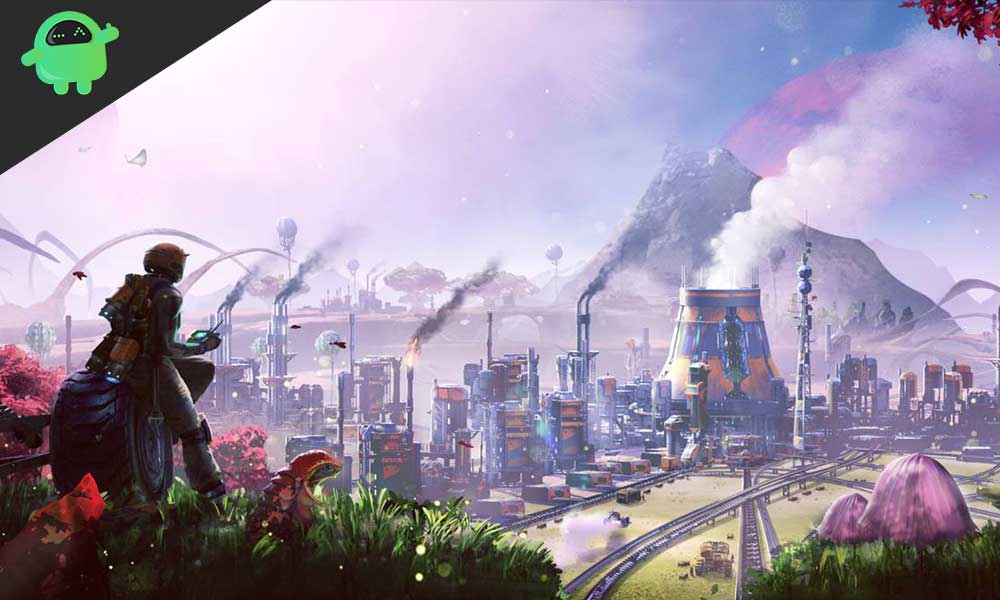 1. Via sending and receiving invites
The first and easiest method of playing multiplayer in Satisfactory is by sending and receiving invites. With this option, players can either receive invites from friends and accept it, or send invites to friends and let them accept and join you. Either way, this is the most convenient method. To do this, simply go into the Invites tab in the main screen of the game. This is the screen you see before starting the game. Once you open this, you can either invite friends or accept any invites to you by your friends.
2. Session join
The second option is to join a session or room that your friend created for multiplayer. This is also an easy method but you'll need the session ID in order to join the session. Your friend gets this ID at the time of creating the session. Ask him to share this ID with you and copy it. Then, in the main screen when you load up, you'll see a Join Game option. Click it and enter the copied session ID to join the session.
3. Creating/hosting your own session
The third method of playing multiplayer in Satisfactory is by hosting/creating your own session. Doing this will give you a session ID that you need to share with your friends. Using this ID, your friends will be able to join your session – simply the opposite of what we did in the second method. To do this, you'll see the option Manage Session on the main screen before you start the game. This is the option above the Invites that we discussed earlier in this guide. Under the Manage Session option, you'll see Session Settings. Go into this and you'll get the option to manage your session.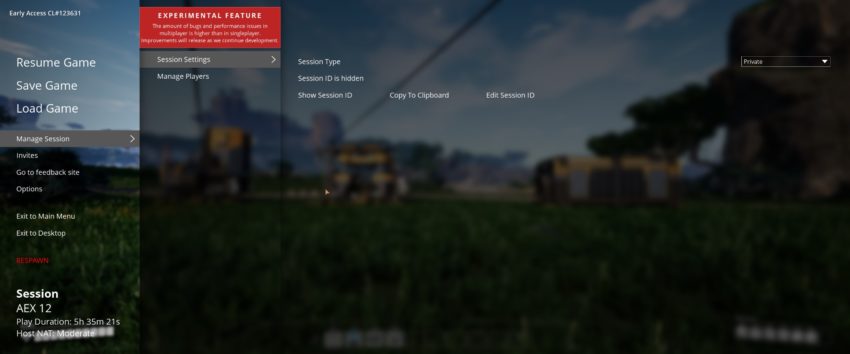 You'll have two session type options that you can use. This is Friends only and Private. If you set the session to friends only, any of your friends that have the session ID will be able to join. But if you set the session type to Private, only the friends that you invite from the game will be able to join. If you choose the Friends Only type, then click on the Copy to Clipboard button to copy the session ID and then share it with your friends. If you choose the Private session type, click on the Invites option on the same screen at the left panel, and invite your friends.
Conclusion
Summing up our guide, there are 3 methods for playing multiplayer in Satisfactory. These are by means of invites, joining sessions, and hosting/creating your own session. Out of three, playing multiplayer by means of invites is the best option as it is easy and convenient. You can refer to the guide above to see how exactly the three methods work and choose one according to your preference. That said, we hope reading the guide above has brought some valuable information and help to you. Please let us know by commenting down below if you have any further queries regarding the same.
Also, check out our iPhone Tips and Tricks, PC tips and tricks, and Android Tips and Tricks if you've got queries for it or want help. Thank you!