In 2019, Apple has launched its three new iPhone devices called iPhone 11, iPhone 11 Pro, and iPhone 11 Pro Max with some improved and best-in-class features. As we all know that each and every year, Apple releases its iPhone devices with the flagship-grade chipset, GPU, better cameras, optimized iOS versions, and improved battery capacity as well. Now, if you're a long-time Apple product or iPhone user then you should know how to turn it off. But if you're new to iOS or iPhone, then check out How to Power Off ‌iPhone 11‌, ‌iPhone 11 Pro‌, and ‌iPhone 11 Pro Max‌…
Apple has released a much affordable iPhone 11 model with higher performance, better cameras, better battery life, extra RAM, and more which costs lesser than the previous generation iPhone XR. Meanwhile, the other two models such as iPhone 11 Pro and 11 Pro Max are also offering the best out of it. As a smartphone, it's quite obvious to switch off your device whenever needed. So, it's better to know some of the methods to turn off your iPhone 11 series which is quite similar to the iPhone X series.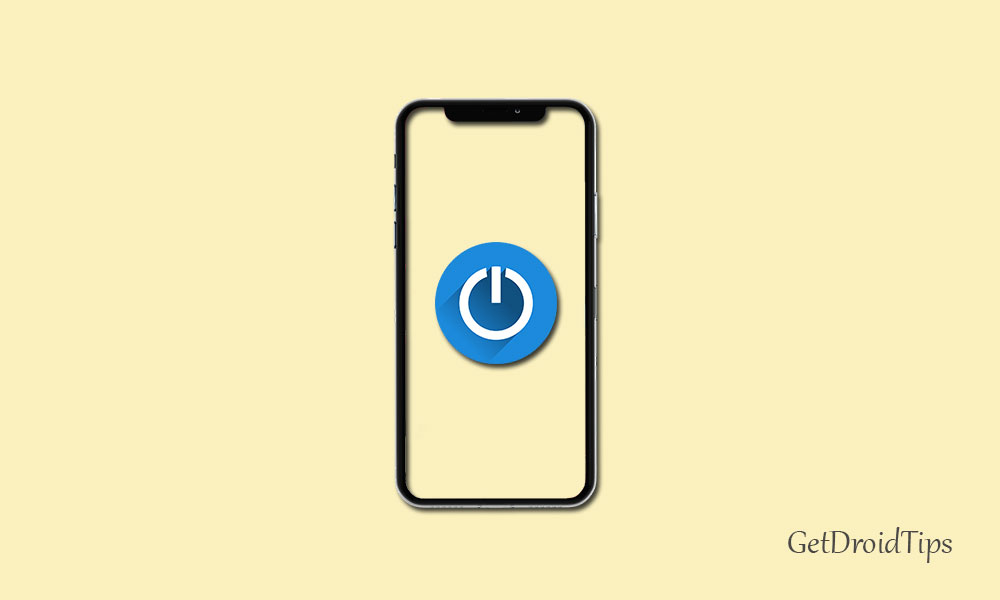 Steps to Power Off ‌iPhone 11‌, ‌iPhone 11 Pro‌, and ‌iPhone 11 Pro Max‌
From the iPhone X, Apple has implemented a couple of shortcut features for the side Power button, so the switch off method isn't straightforward anymore. Because the press and hold the Power button will bring the Siri Voice Assistant instead of screen power control.
1. Use Hardware Buttons
As we mentioned, the long press of the power button now brings Siri. So, there are two methods to use hardware keys to bring the power management option.
First, you can gently long-press Power + Volume Up buttons together and the "Slide to Power Off" option will appear instantly. Then swipe the toggle to turn it off.
Tip:
Don't press and release the combination buttons too quickly, as it will take a screenshot instead of bringing the power management.
Second, you can quickly press the Volume Up button once then the Volume Down button once and then long-press the Power button to bring the "Slide to Power Off" option easily.
2. Use Settings Menu to Shut Down
Thanks to Apple for providing an option to shut down your iPhone 11 series easily via the Settings menu. Go to the device Settings > tap on General > scroll down to the bottom and tap on the Shut Down option. It will bring the "Slide to Power Off" bar.
3. Restart iPhone using Lightning Cable
If you've powered off your iPhone 11, iPhone 11 Pro, or iPhone 11 Pro Max by following the above methods and now you want to turn it on, you can do it easily via using the Lightning Cable. Just connect the lightning cable to a charger or to the PC and your iPhone will reboot automatically.
4. Use AssistiveTouch to Restart
Most of the users prefer to use AssistiveTouch (on-screen controls) for easy navigation, restart, screen lock, and more shortcuts. Therefore, if you're also using the AssistiveTouch control on your device, you can quickly reboot your iPhone.
Head over to the AssistiveTouch > Device > More > Restart. Your iPhone will restart now.
5. Use Voice Control to Reboot iPhone
With the help of iOS 13, now the users can easily perform tasks over full voice control on iPhone 11, iPhone 11 Pro, and iPhone 11 Pro Max. But you've to enable voice control via accessibility option.
Go to the Settings menu > Accessibility > Voice Control > Turn on the toggle.
Once done, just say "Hey Siri" and it will initiate the Siri Voice Assistant.
Then say "Restart Phone" and you will get a confirmation pop-up then tap on the 'Restart' button.
We hope you've found this guide useful. Do you have any queries? Feel free to ask in the comments below.