The Indie Stone did release Project Zomboid way back in 2013 as an open-world isometric zombies survival horror video game. Whether you're playing in single-player or multiplayer mode, you can loot, build, craft, fight, farm, and so on to survive. This title offers an RPG skillset, a vast map, and customizable items. But somehow several players are encountering the Project Zomboid Not Working issue on Mac due to some reasons that can be fixed quite easily.
Even after so many years, the game is still in the early access stage which means the beta version may trigger multiple issues or bugs whatsoever. As per the Steam Community, it seems that whenever unfortunate players try to click on Play, it indicates that the game is running but actually nothing ever pops up on the screen. So, affected players have to forcefully quit the game menu and exit it. In that scenario, it says the game is not responding which is frustrating.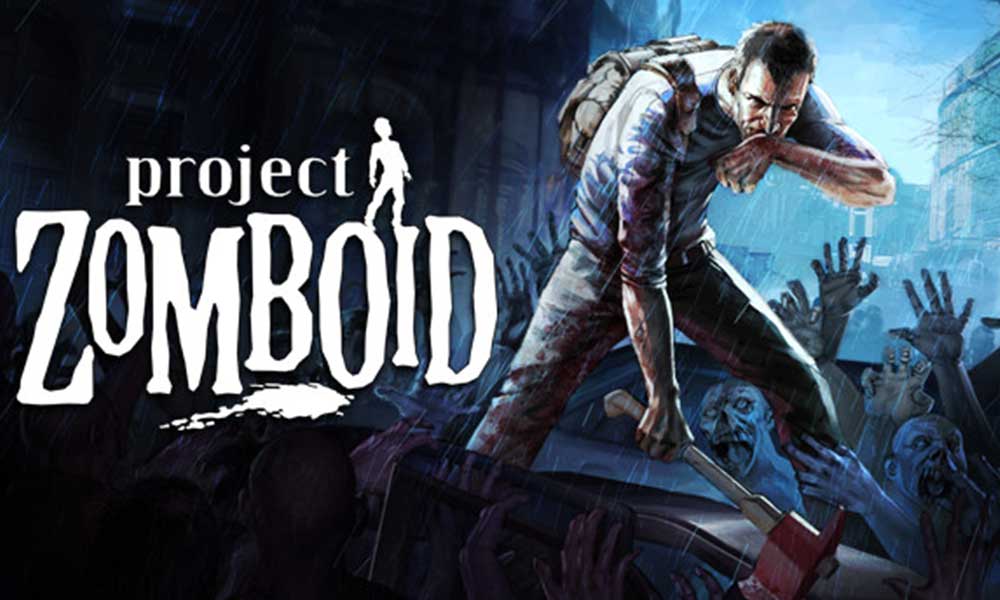 Project Zomboid Not Working on Mac, How to Fix?
Affected players have mentioned that turning off the Steam overlay, rebooting the machine, repairing game files, uninstalling the game, updating the Java version, etc didn't help everyone. However, we've provided all the possible workarounds for you that should help to fix the issue. Now, without wasting any more time, let's jump into it.
1. Set Steam Games Automatically Up-To-Date
You should cross-check whether your installed Steam games are up-to-date or not on Mac. Outdated game versions can always trouble you a lot to run properly. To do so:
Open the Steam client on Mac.
Press the Control key + Left-click on the Project Zomboid game.
Click on Properties > Click on Updates.
Make sure to Set the Automatic Options update to High Priority – Always auto-update.
2. Check for the Minimum Requirements
If you're using an outdated macOS version or an outdated Mac machine configuration then make sure to check for the game's minimum requirements and whether your Mac specification is compatible or not.
OS: OS X 10.7.3, or later.
Processor: Intel x86 (M1/M2 not supported at this time)
64bit OS required
Memory: 8Gb Ram
Hard Disk Space: 5gig
Video Card: AMD or Intel Integrated (nVidia on Mac not compatible)
Sound: FMOD-compatible sound card
3. Update macOS
The chances are high that you're using an outdated macOS version on your machine which can cause several issues with the game launching and more. To do that:
From the Apple menu on the top-left side of your screen.
Click on System Settings > Click on General in the sidebar.
Choose Software Update on the right. [Choose System Preferences then click on Software Update]
If Software Update is available, click on the Update Now or Upgrade Now button to install it.
Enter your administrator password, if prompted. During installation, your Mac might restart, and you might see a progress bar or blank screen several times.
If Software Update says that your Mac is up-to-date then no new software is currently available for your Mac model. Software Update shows only updates and upgrades that are compatible with your Mac.
Note: If you don't see Software Update in System Settings or System Preferences then make sure to follow the steps below:
Use Search in the corner of the window to search for it.
If your older Mac doesn't include Software Update, open the App Store app.
Click on the Updates tab in the App Store to check for updates.
4. Run the Game as an Administrator
Several players have reported that running the game application as administrator access on Mac fixed the Project Zomboid Not Responding or Not Working After Launching issue. To do that:
Click on System Preferences.
Go to Users > Select the Lock icon.
Choose your valid account > Select Allow User to Administer This Computer.
5. Reset NVRAM and Reboot the Game
Try Resetting the NVRAM on Mac can help you in some cases whenever a game crashes. This Apple Support document has more information on resetting the NVRAM in your Apple Mac computer.
6. Check for JAVA Updates
If you're having trouble with a game crashing you should make sure you're running the latest version of Java. To do that:
Click on System Preferences > Select Java.
Click on Update Now > Once done, you can reboot the system to apply changes.
7. Clear the Game Cache
Multiple video games like AAA titles are prone to have corrupted cache data which can trouble you a lot. By following the steps below, you can clear the game cache data manually to fix such an issue.
Go to the User/System folder > Head over to the Caches folder.
Choose to Go > Navigate to Folder > Enter ~/Library/Caches.
Close the Project Zomboid game > Delete the cache data.
Finally, restart the machine to check for the issue.
8. Disable Non-Essential Mac Applications
Please disable non-essential background applications that may interfere with Steam. Some common Mac software that is known to interfere with Steam includes Little Snitch, Peer Guardian, and Norton/Symantec Internet Security. If you have enabled the internal Mac firewall, this may also interfere.
9. Verify the Integrity of Game Files
If in case there is an issue with the game files and they somehow get corrupted or missing, then make sure to perform this method to easily check for the issue.
Launch the Steam client > Click on Library.
Right-click on Project Zomboid from the list.
Click on Properties > Go to Local Files.
Click on Verify Integrity of Game Files.
This process may take some time to get completed. So, wait for it.
Once done, make sure to reboot the machine to apply changes.
That's it, guys. We assume this guide was helpful to you. For further queries, you can comment below.