DualSense has so many features that there are some lesser-know ones that are really helpful. There is no doubt that the PS5 DualSense controller is a masterpiece. There are many incredible capabilities of these devices that you are likely already familiar with if you own one. However, the PS5 DualSense is capable of many more things that aren't well-known. One such things are its lights that start blinking differently in a different situation. So, what do they actually mean? Let's find out PS5 Controller Light Colors and Their Meaning in this guide.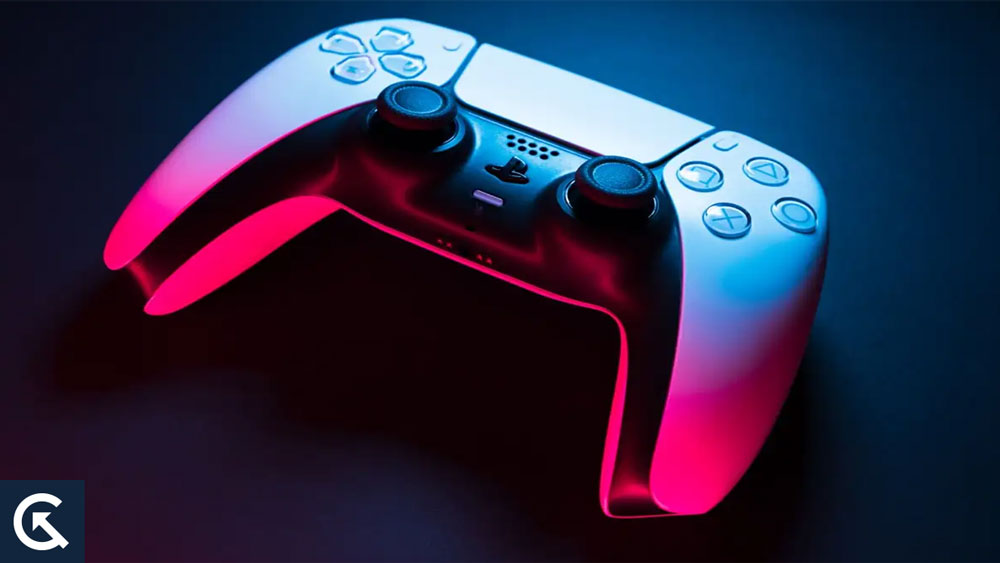 All The Changing PS5 DualSense Controller Lights
LED lights are featured on the front of the PS5 DualSense controller to indicate player numbers and provide other visual feedback. PS5 controller light bars mean the following:
#1. When DualSense is Connected to PS5
Using a DualSense controller with a PlayStation 5 is Sony's preferred method of using this cutting-edge hardware. Furthermore, you will receive more visual queues when connecting to the same controller on a PC or Mac, other than the fact that the connection is more reliable, and you will be prompted to update whenever you get a new controller version.
Different Combinations of Lights on DualSense Controller:
If you connect your DualSense controller to a PlayStation 5 system, you will see this behavior. There are a series of LEDs below the touch bar that indicate which controller is assigned to which player. If you own four different DualSense controllers, and you're trying to play a game like Call of Duty on PS5, what would you do? Each player will be assigned a different color according to their number. For example:
Blue is assigned to Player 1
Red is assigned to Player 2
Green is assigned to Player 3
Purple is assigned to Player 4
Orange With White Light
Your controller color switching from blue to orange while playing a game on your PlayStation 5 system means it needs charging. In this case, your DualSense controller will also show you a visual notification on your screen that it needs to be recharged when the battery runs low.
Pulsating Orange Light
It could mean one of two things if your DualSense controller is pulsing with orange light:
Your PS5 System is Preparing to Enter Sleep Mode: You will notice that both your controller's LED light and the PS5's LEED light will go out while the sleep mode is active. Sleep mode becomes active when the light stops pulsating and remains orange.
Your DualSense Controller is Charging: When your DualSense controller is connected to a power source, and it is actively charging, you will see a pulsating light. You will know when the charge has been completed when the orange LED stops pulsing and turns off.
#2. DualSense is Connected to a PC, Mac, or Mobile Device
There is no haptic feedback or adaptive triggers when you connect your DualSense controller outside of the PS5. Moreover, you will not even have access to the controller's light system functionality.
Pink or Purple Light on PS5 Controller:
Most users insist that it is actually purple regardless of the fact that it is pink on the DualSense controller, which indicates player number 4 in multiplayer games.
Orange With White Light:
Whenever you connect your DualSense controller to a Mac, iPad, iPhone, or Android device, this is how it will appear by default. When you see this signal, your device is successfully connected to the gaming platform. Unfortunately, since you're outside Sony's ecosystem, the player number color scheme will not work for you.
Blue With White Light:
If you successfully connect your DualSense controller to a PC, this is the default color scheme you will see. In order to indicate pairing mode, the controller's LED light will stop pulsing and remain Blue (regardless of whether you're playing a game or not).
Pulsating Orange Light
Similarly, when the DualSense controller is connected to a PS5, the Orange light blinks while it charges (it starts blinking for a few seconds, then slowly goes off again). This will happen if your controller is plugged into a power bank or another power source.
Light Colors, When Charged & Connected
White: Refers to the controller being connected to the PS5.
Yellow: Display low battery power on the controller and recommends charging it immediately.
From Author's Desk
So, that's all we have for you on PS5 Controller Light Colors and Their Meaning. It's our hope that this guide has helped you. Meanwhile, if, except for these lights, your DualSense blinks any other color, please let us know in the comment section. Also, if you know someone who has a PS5, then share this guide with them.