Although the PS5 screen reader is a helpful accessibility feature, not everyone likes to use it. A lot of players are finding it to be annoying. It's a great addition for those who can't clearly see the screen or have eyesight issues. Fortunately, enabling or disabling the screen reader in PS5 is an easy and straightforward task. In this guide, I will tell you how to turn off voice on PS5 in a step-by-step manner.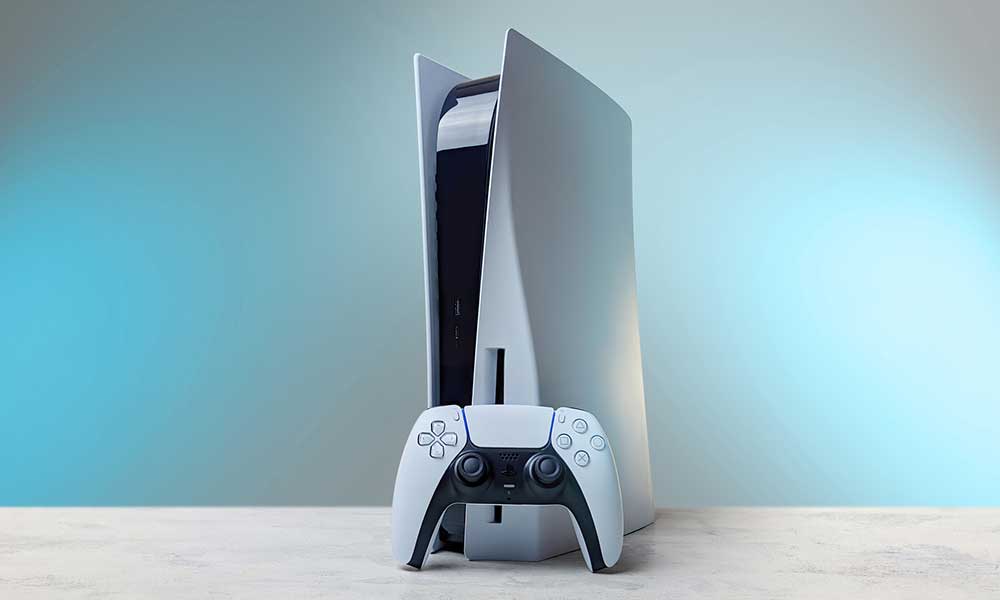 Voice reader on PS5, when enabled, reads aloud the text on the screen to operate the console. So, you can interact with your console without even looking at the screen. The voice reader in PS5 can be customized to read at different speeds. You can choose from multiple options. By default, it will be set to your console's language.
The PS5 screen reader is great for visually challenging people. However, many players find it to be disturbing and not useful at all. If you feel something similar, follow the steps below and remove the screen reader.
Here's How to Turn Off Voice on PS5
1. Go to the PS5 home screen and sign into your account (if not already).
2. In the top-right corner, you should see the Settings icon. Select it.
3. Select the Accessibility option.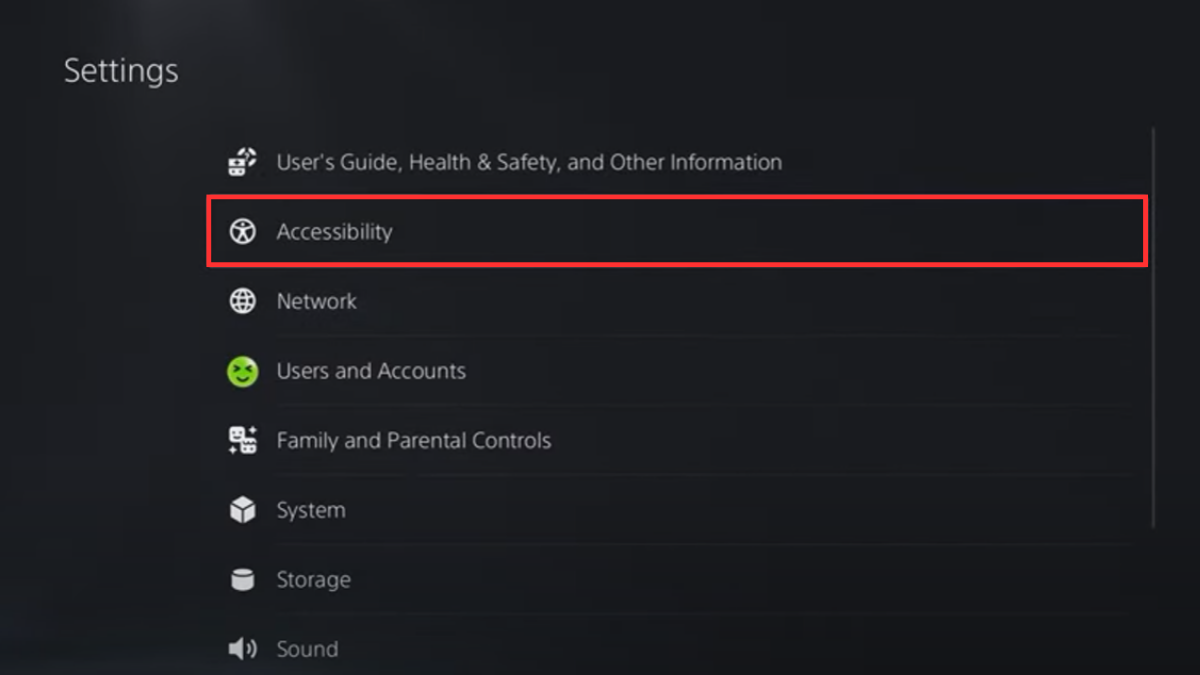 4. Scroll down and select Screen Reader from the left menu.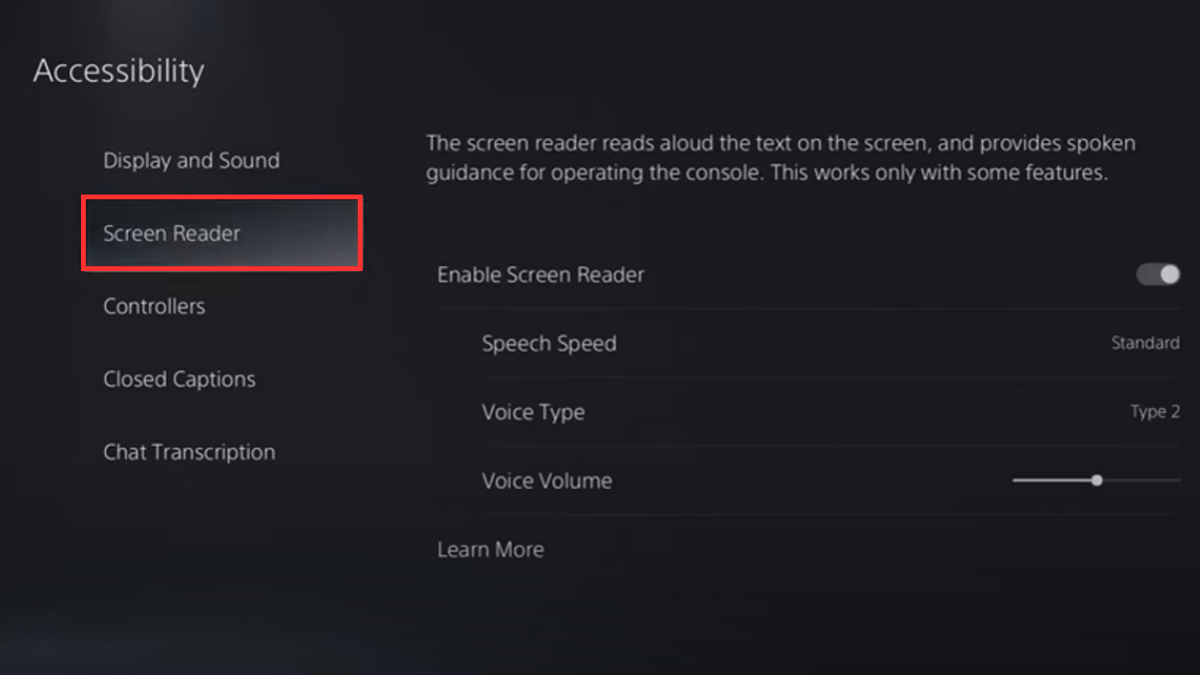 5. Turn off the Enable Screen Reader option.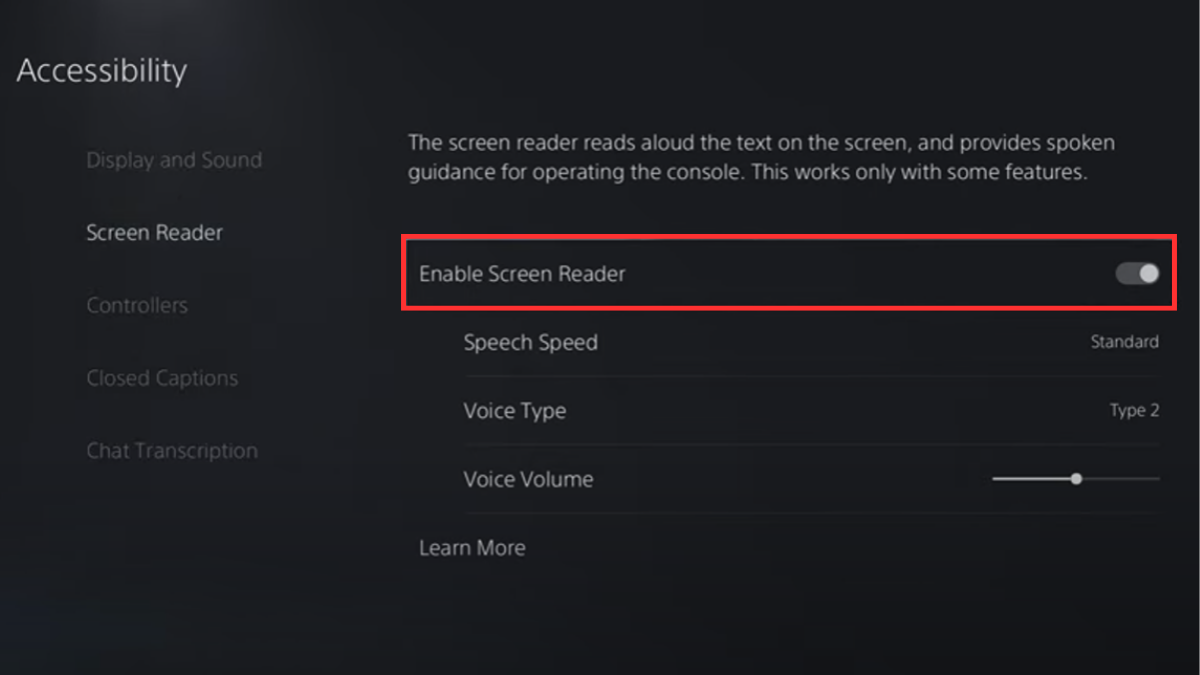 When the Screen Reader is disabled, the related settings such as Spech Speed, Voice Type, and Voice Volume should be greyed out. You will no longer hear the disturbing voice.
During the initial setup, the Screen Reader gets enabled automatically when you reset no any part of the menu for 10 seconds. PS5 might think that you're having trouble understanding the option and therefore it's trying to tell you about it using voice. However, there's no need to get disappointed as turning off the voice on PS5 is only a matter of a few steps that I have mentioned above.
Customize PS5 Screen Reader
If you are forced to disable the screen reader on your PS5 just because the speech speed is not normal, the voice volume is either too high or low, or because of the voice type, PS5 lets you play with these settings.
If the screen reader language is a concern for you, PS5 won't allow you to change it from the Accessibility settings. By default, it is set to your console's language. Hence, changing your console's language is the only way forward here.
These are the Screen Reader options PS5 allows you to customize:
Speech Speed: It allows you to adjust the speech rate i.e. how fast will the PS5 read aloud text.
Speech Volume: As the name suggests, you can set the screen reader volume based on your preference.
Voice Type: You can choose from various voice tones. Try the options and settle with the one that your ears love.
As of writing this post, there are 12 languages available on the PS5. Those are English, Arabic, Italian, Russian, Japanese, Polish, Dutch, French, Korean, German, Portuguese, and Spanish.
Final Words
The PS5 screen reader is a helpful accessibility feature, but it's not for everyone. Not all gamers find it to be helpful. In fact, some say the screen reader is annoying. If you also find the screen reader to be unhelpful, you can easily turn it off from the accessibility settings. Or, you can customize the speech with various options.
In this guide, I walked you through a quick process on how to turn off voice on PS5. I believe you no longer have to listen to that pesky assistant. If you have any questions or if you got stuck at some point during the process, do let us know in the comment section below.
In the meantime, do check out more useful guides on PS5.