Collecting trophies of your favorite games is always fascinating. You can show them off to your friends on social media or other gaming enthusiasts. But one day, you wake up and realize that your PS5 trophies have disappeared. They are no longer showing up on your PlayStation 4. Don't worry! You have not lost them. In this guide, we'll tell you potential fixes to the PlayStation 5 (PS5) trophies not showing problem.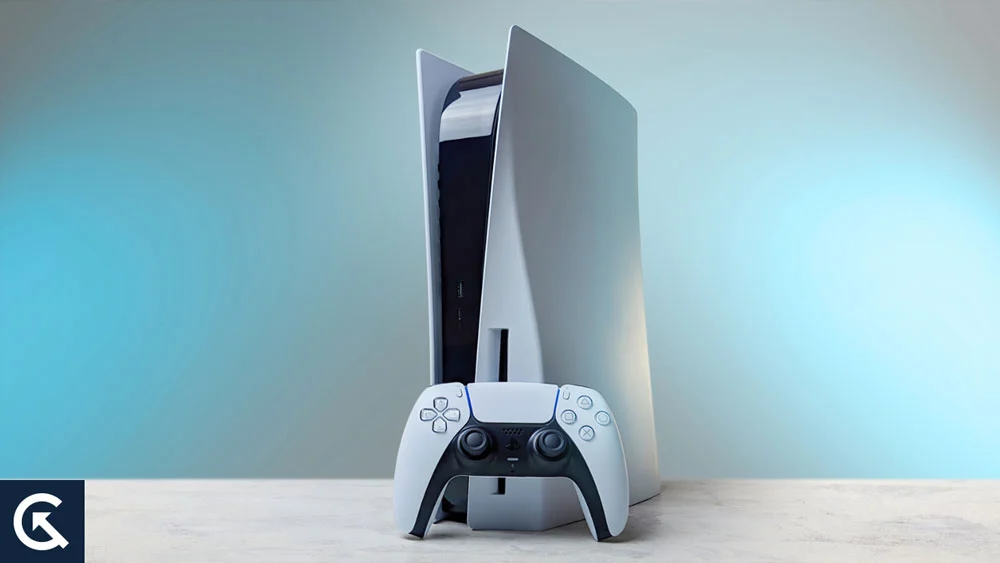 PS5 requires constant access to a stable internet. If your trophies are not showing up or loading, most likely the servers have technical difficulties. If not the servers, your internet connection might be unstable or too slow to effectively communicate with PS5 servers.
The PlayStation 5 won't display trophies if it is unable to connect with Sony's online services. Since trophies are stored on the cloud servers, the console requires connection to the servers, failure of which can result in the disappearance of your trophies.
While developers can only fix the servers, you must ensure that the device has stable internet and no network-related problem. So, rather than waiting for the developers to resolve the issue, try these potential workarounds to see if any of these can do the trick.
PS5 Trophies Not Showing? Here's How to Fix It
Perform these basic troubleshooting to ensure nothing is wrong with your console or the router.
1. Power Cycle Your Console
Power cycling is an effective solution to resolve network issues on the device. Doing this will also clear the cache, potentially fixing the PS5 trophies not loading issue.
[Note: Power cycling your PS5 console does not delete games or their data. So, there's no risk of data loss.]
Here's how to power cycle your PS5 console:
Press and hold the power button to turn off your console.
Unplug the cable from the wall outlet.
Wait for 2 minutes and plug the cable again.
Turn on your console.
Connect your device to the internet and check if you can see all your trophies.
2. Check Your Internet Connection
Your console requires constant access to the internet to establish a connection to its servers. If the internet disconnects too often, some PS5 services may not work. Hence, you must have a solid and stable connection.
To check the reliability of your internet connection, play an online game to check if it works without any issues. Or, you can run an internet speed test.
Internet via an ethernet cable is more stable and faster than Wi-Fi. So, if possible, use an ethernet cable instead of Wi-Fi. If the trophies not showing error was due to bad connection, the problems should have been resolved by now.
3. Reboot Your Router
Your router may have issues, resulting in connection errors or PS5 syncing problems with the servers. Any of these can result in the PlayStation 5 trophies not showing issue. To fix it, try rebooting your router.
Steps to reboot your router:
Turn off your router by unplugging the router.
Wait for 2-3 minutes.
Plug the back again into the wall outlet.
Connect your PS5 to the internet to check if the issue is resolved.
If power cycling the router does not help, perform a factory reset. You can do it via the router's settings or by holding down the reset button (usually located on the back side) for 15-20 seconds.
4. Check PSN Server Status
The above solutions won't work if the PS5 trophies not showing error is caused by server problems. A server may face difficulties when there's a significant spike in concurrent players or if it is being upgraded. Visit the official PlayStation Network service status page to check if something is wrong with the servers.
If there are server issues, your PS5 may not show up. You should wait for the developers to fix the servers. There's no ETA for a server fix, as it depends on problem severity. However, usually, they are restored in an hour or so.
Conclusion
The PS5 is an excellent console, but it can sometimes run into problems. If you can't see your trophies, probably the servers are not up and running normally. Your internet connection could also be the culprit. Apply the fixes mentioned above to ensure that there's nothing wrong with your device or the internet. In the end, you can only wait for the developers to restore the servers.