If you are a PUBG player, you may have encountered a strange issue. While trying to land at a location, the building often does not render properly. This is a grave issue for those players who get down at hot zones to pick a fight. The problem is if the PUBG buildings don't render properly, then the player cannot get his guns and ammo from the building. This will affect the gameplay and the server ranking etc.
In this guide, we will tell you what are factors that cause this issue and how you can overcome it. Here we will be discussing the issue for PUBG PC. However, some factors that cause this issue are common over other platforms such as PUBG Mobile. Sometimes, in PUBG Mobile Lite, I have faced this issue. A car will not render if I see through a scope. That too when I am pretty near it, around the 200m range. If the enemy is moving in a car, you get to see the enemy but not the car's outline. So, let's check out the guide and see how to fix the glitch in the render.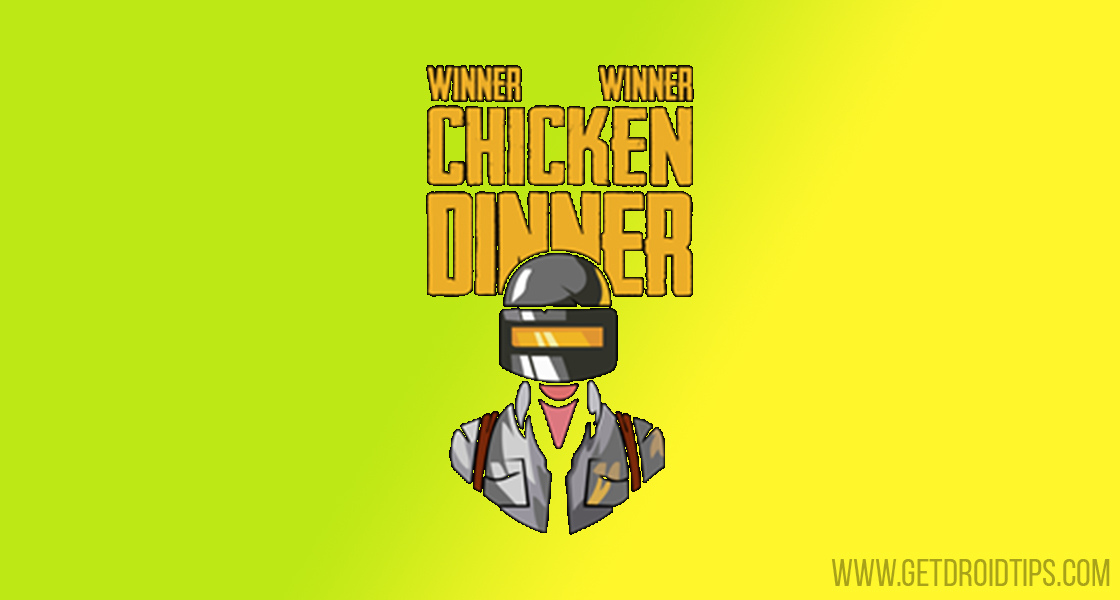 Related | How to Get Better at PUBG: Important Tips & Tricks
Primary Reasons that Cause the Glitchy Render of PUBG Buildings
Three major factors that can lead to glitchy game objects is the memory of the device, graphics, and in-game bugs. In-game bugs cannot be user or device-specific. You have to check in active gaming communities and forums. If someone else is facing the issue, then it is a common issue. All you have to do is report the devs of the game. You may use social media to report the same.
For the other issue with graphics driver and RAM, I have put up some fix. You can use that and see if that solves your issue. c
How to Fix Buildings in PUBG not Rendering.?
Now, let's check out the various factors that we can use to fix the issue.
Pre-Rendering the Game
This is something you have to carry out just as you begin your freefall from the plane.
Press the W key
Wait till the parachute opens
Now Keeping the W pressed press TAB. It will open up the inventory.
So, naturally, the landing will be paused until the inventory is open
Wait for a few seconds
Then resume your fall
You should now see the buildings and other game visuals render as they should.
Increase the RAM
Time and again I have mentioned that if you are gaming on PC and playing modern-day games, then you need to have robust memory on your device. This even stands for those who are playing games on smartphones. Unless until you have a robust (not even decent memory) your game will fluctuate at some point or the other. When it comes to PC, have at least 16 GB of RAM dedicated to gaming, especially online gaming over various servers.
You may opt for the Lite version of PUBG. However, I would still suggest you upgrade your PC to a minimum of 16 GB memory for a seamless gaming experience. With low RAM, the device will lag and the game objects may not load or render in the real-time affecting your gameplay.
Again if you are looking to buy or build your PC, then keep a budget aside for packing a robust amount of memory.
Tweak Distance View
Here is a little bit of under-the-hood change you can do to tweak the render time of the in-game objects. Let's see how we can do that.
Go to this folder

AppData\Local\TslGame\Saved\Config\WindowsNoEditor GameUserSettings.ini

Open the .ini file using notepad or any text editor. [if possible copy the file to any other folder for backup]
In the file search for the line ViewDistanceQuality=1
Change that value to 2.

Save the file
Now, launch the game again and this time the PUBG buildings render glitch should have been fixed.
Disable Nvidia ShadowPlay
Run Nvidia GeForce Experience
Click General
There is a toggle for Share in the right panel.
Click on this toggle to disable it
save your latest changes and exit
Restart the PC
Launch PUBG
Upgrade the Graphics Card
This is pretty straightforward. If your PC is running an outdated or less capable version graphics card, then for sure you will see glitches in the game visual. So, depending upon your graphic card manufacturer, visit their official websites. You can even contact them on social media or their support forum.
Check for the availability of a new build for your graphic driver. If it's available, then download and install it. As customary it is, restart your device and launch PUBG. This should sureshot solve the problem.
Read Now | How to Fix PUBG Settings Error
Make use of SSD
We know it's the age of SSDs that make the functioning of PCs faster. We can leverage the same for gaming as well. Instead of running your games on a hard drive, why not use it on an SSD.
Connect your PC and the SSD
Then open the Steam Client
Click on Steam > go to Settings
Inside that click on Downloads on the left section.
Click Steam Library Folders
Next click on Add Library Folder
This new folder you have to create on your SSD.
Now go back to Steam Client screen
Click on Library
Right-click on PUBG > go to Properties
Under Local Files, select Move Install Folder
Now add the directory of the new folder that you created in the SSD.
The installation folder will now move to the SSD. Hence, the processing of the whole setup will be quite faster. Next, restart your PC and launch PUBG. Now, the rendering issue should be fixed.
Uninstall & Reinstall PUBG
If any of the previous troubleshooting did not work for you for some reason, then try to uninstall and Re-install PUBG. When installing the game from scratch, ensure it is the latest version. Only go for this if there is any in-game bug. Of course, you need to upgrade to a new, bug-free version. So, uninstalling and reinstalling PUBG is fine.
So, these were some basic fixes that you can use to troubleshoot the glitch of PUBG buildings not rendering completely in a game. Do check out our other interesting guides on PUBG PC and Mobile. If you are an avid gamer, sure you do not want to miss out on the fun facts and tutorials.