PUBG Mobile Season 13:
PUBG Mobile is one of the most popular battle royale games on iOS and Android. Tencent has been regularly updating the game and adding cool new items and skins for players to collect. And with the end of Season 12 around the corner, it's time for players to get excited for PUBG Mobile Season 13.
With each new PUBG Mobile Season, players stand a chance to collect some amazing outfits and other rewards in the game. Thanks to popular PUBG Mobile YouTuber — Mr Ghost Gaming, we now have information about the Season 13 Royale Pass.
Season 13 is set to bring a host of new in-game items, skins, outfits and even new emotes. According to Mr Ghost Gaming, PUBG Mobile Season 13 will have a toy-themed approach. And it will be called 'Toys Playground'. What's even more interesting is that this season, players will have a chance to get Power Ranger-like characters and outfits. So without any further ado, let's check out all that's new in the upcoming PUBG Mobile Season 13 update.
PUBG Mobile Season 13 Update
One of the most notable changes coming with the update will be Miramar 2.0. The large desert map will now feature some ramps and race tracks for players to show off their driving skills. Additionally, there will be some visual changes in the map in certain areas. The Winchester 94 will also get a 2.7x scope attached by default. This will make the weapon a lot more useful in the game than before. Previously, the Win94 had almost little to no use in Miramar since players could not attach a scope or even a sight to it.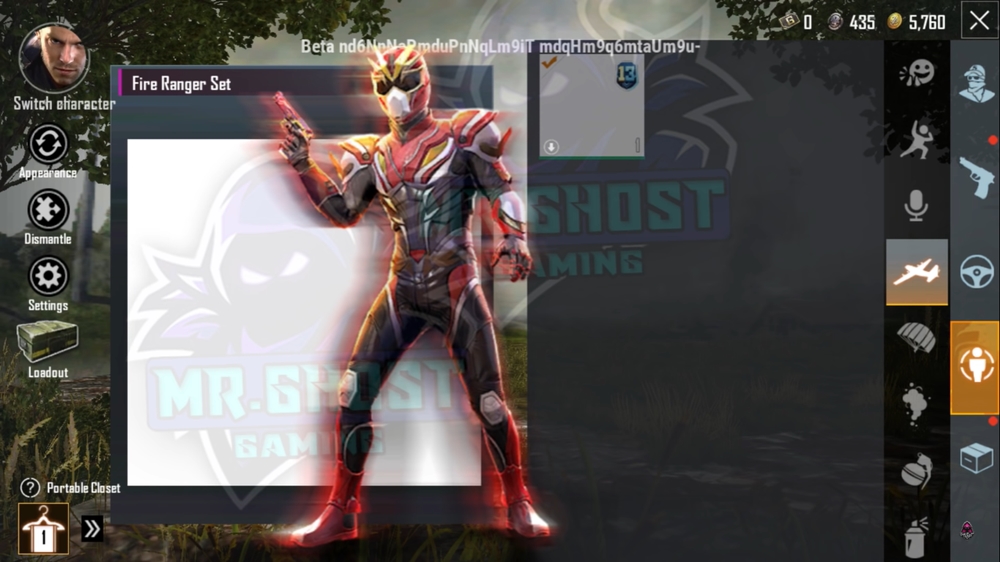 Furthermore, there will be two new EvoGround modes added to the game. These will be named — 'Jungle Adventure Mode' and 'Safety Scramble Mode'. There's not much information available about the objective of Jungle Adventure mode. However, the new Safety Scramble mode will be somewhat similar to the Bluehole Mode in PUBG PC. Thus, there will be two blue zones that players have to stay out of to avoid damage. One will be the regular blue zone while the second blue zone will appear inside of the safe zone.
Coming over to the items and tier rewards, there's a lot to go over. First off, players will have a shot at getting the Power Ranger and toy-themed helmet skin. Other skins and rewards include the following items.
Nebula Hero Graffiti, Nebula Hero emote, Nebula Hero Set (100 RP reward)
Rock 'n' Roll helmet, Rock 'n' Roll Parachute
Toy Alliance P92
MVP Showcase Draw bow
Foxtrot emote
Dynamic Wave dance
Pineapple Prince ornament
Wasteland Survivor Graffiti
Hotdogmobile motorcycle
Additionally, Flash Superman & Lava Superman will also be available with the PUBG Mobile Season 13 update. The list of rewards emotes, and items were leaked by Classified YT on YouTube.
---
Updated on 17th September: PUBG Mobile Royale Season 9 is here with version 0.14.5 update. It includes some of the new features and improvements like themed wardrobe, gear, weapons, and more. Additionally, the new season also brings new mission challenges, loots, and 'A Warriors Journey' game event inside the game. There is also a chance to win rewards for PUBG Mobile Club Open (PMCO) 2019 Fall Splits Global Finals.
Though the new update of Season 9 has started from September 12 via the app store play store for both the iOS and Android platforms. It will require around 0.2GB in size on your device and will be available from September 13, 2019.
Meanwhile, here are some of the important changes include in Royale Season 9 of PUBG Mobile. Take a look:
Redesigned Missions and Ranking pages.
Countdown Timer for the new season.
Royale Pass sharing page.
New Weekly Mission crate reminders.
Achievement chain progress system.
Emotes can now be dismantled.
Rewards and a discount on rare firearm finish with the purchase of unknown cash.
[/note]
Tencent Games has recently released a new update for PUBG Mobile Beta 0.13.5 version. It is now available to download in India. Whereas the update offers weapons, outfits, some other exciting features as well. Here in this article, we will share with you the details of PUBG Mobile Season 8 Royale Pass along with possible changelogs. According to the in-game Royale Pass information, the Season 7 will be going to end on July 14, 2019. The Season 8 update releases on July 16, 2019, on Tuesday in India. But more achievements about to unlock in the future.
The new beta v0.13.5 patch will reportedly release on July 16, 2019, and it's released officially in India. Some of the reports expect that the update may arrive in the UK and the United States as well after a few regions. Check out the complete list of changes of this update from below: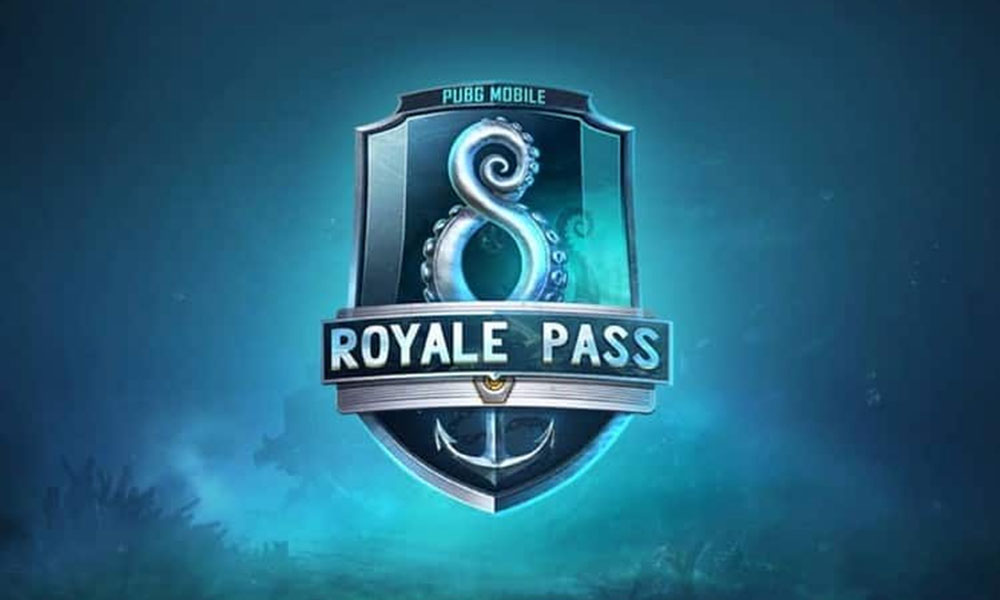 PUBG Mobile 0.13.5 Beta Full Patch Notes:
1. New Weapon: PP-19
The game's 5th submachine gun. Fires 9mm ammunition. Drops in Erangel and Vikendi.
While the PP-19 is a 9mm submachine gun with a detachable oversized magazine of 53 rounds, but it does not support magazine upgrades, so the capacity cannot be increased through attachments.
The weapon can be equipped with scopes and muzzle attachments and can be equipped with all scopes from the Red Dot Sight or the Holographic Sight to the 6x Scope, and all muzzle accessories available for submachine guns.
The PP19 has a single shot damage value of 35 and a rate of fire similar to the UMP. Its default magazine size gives it a robust suppressive fire ability, and with fewer attachments to add. it has the advantage of a fully kitted weapon during the early game. These advantages come at the cost of a slightly weaker performance later in the match.
2. Season System Upgrades
Season interface has been redesigned to make it more intuitive and fancier.
Classic mode results screen has been adjusted. Rating and Tier changes are now more visible on the screen.
Season 8 rewards adjustment in S8. The entire Season 8 outfit is now available at Gold tier. Reach Diamond tier to get Season-exclusive weapon finishes. Get a special team-joining effect and name tags on Reach Crown or above tier. Reach Ace or above to get a permanent season title.
Rewards will now be automatically sent to players at the end of the Season.
Players will learn more changes from the previous season at the beginning of each Season.
The ranking system's algorithm fixes to slightly increase the weight of killing points. So kills now have a bigger impact on Tier.
Meanwhile, tier transfer rules improvement. Starting from Season 8, Tiers below Gold will transfer to the next season.
Tier inheritance message becomes more clear. Rating reset information for all servers will show in one message, and tier transfer rules will explain on the website (whose link will be included in the message).
Tier promotion messaging improvement. Division promotions within a tier will not be shown in the lobby. Tier promotions will get a fancier display.
Tier icon visuals improvement.
3. Other Improvements
Title visual effects redesigned.
Some mythic outfits are now visible with weapons.
Fixed the bug where players could not move the avatars of their teammates in Team Deathmatch.
The 0.13.5 update will be available globally via Google Play Store and you will get a notification for the latest update.
PUBG Mobile Season 8: What's New
There are plenty of leaks and rumors gathering around regarding the changes in the PUBG Mobile Season 8 Royale Pass. Some of the Data miners have been sharing new outfits, including a new shrimp skin with hood and shorts, Ocean Mariner masks, and Swamp Horror skin as well.
Players will get reward with an entire Season 8 outfit at Gold Tier. It will have exclusive weapons at Diamond Tier. Players who reach the Crown Tier will get a special team-joining effect, name tags, and more. While the Ace players will most probably get a permanent season title.
Additionally, algorithm tuning will help you to have more points on a higher number of kills. While the winners below the Gold Tier will get the points in the next season. The Elite Pass Plus will come again for Season 8 along with its own set of rewards as well. Leaks are coming out that Season 8 of PUBG Mobile will come with an ocean theme. Therefore, we can assume that there will be a lot more underwater chests and rewards too. We have to wait for more rewards, chests in upcoming feature updates.
Meanwhile, the new 0.13.5 update brings the PP-19 submachine gun, which will be available to pick up and use on Erangel and Vikendi maps. It also includes the High Frame Rate option to HDR mode for some flagship-grade devices which will enhance the user experience lot more. However, this may consume huge battery and increase the heating issue to your device (if any).
Currently, with this update, Tencent has fixed some of the bugs and improvements in the game as well like not movable avatars of the teammates in Deathmatch now fixed.