In this tutorial, we will show you how to download and install PUBG Mobile New Era 1.0.1 APK and OBB File on any Android device. When it comes to online multiplayer battle royale game, there are many that could come forward, but not many could claim the type of dominance that PUBG has established. It has already become a hunting ground for millions across the globe. The latest update to this game might end up adding a few more.
There have been tons of new additions, bug fixes, and improvements that one could take a note of. Likewise, the addition of the Royale Pass Season 15 is sure to attract quite a lot of fanbase. However owing to the recent restrictions, the game might not be available in a few countries. In this regard, you could directly download PUBG Mobile New Era 1.0.1 APK and OBB File from this post. Follow along for the instructions.
PUBG Mobile New Era 1.0.1
It is quite literally the beginning of a new era for the ever-popular battle royale game. Both the Erangel as well as Livik have witnessed some major changes. If we talk about the former, then there are all new visuals, Building Changes, and Large Resource Point Changes which include changes to Mylta Power, Quarry, Prison, and adjustments to other resource points in the Play Zone. Likewise, there are some New Map Elements as well in the PUBG Mobile New Era 1.0.1.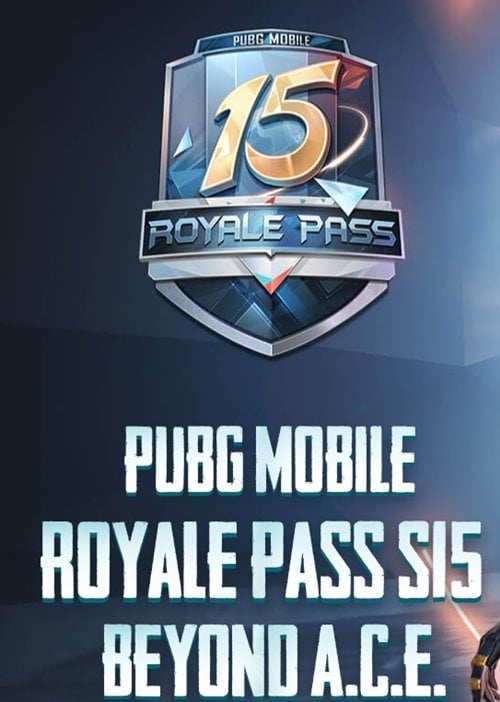 As far as Livik is concerned, you could welcome a new M1014 firearm and an all-new semi-automatic shotgun. Along the same lines, there are some Visual Effects Improvements, Stage Balancing Adjustments, and Bug Fixes as well. All this will definitely contribute towards a more immersive, smoother gameplay experience with fewer frame drops. Add Royale Pass Season 15: BEYOND A.C.E to this list and the users are in for a treat.
How to Download PUBG Mobile New Era
Now comes a pretty important question: how to download and install PUBG Mobile New Era 1.0.1.? For some, this might be of no issues, as they could easily download and install the game directly from Play Store. However, things aren't the same everywhere. In some regions and countries, the game has been banned from Google Play Store. If you belong to one of these regions, then there is still a handy workaround.
You could easily sideload the PUBG Mobile New Era APK file and install it onto your device. In most cases, sideloading an app might be a cause of concern for some. However, the APK that we have provided directly comes from the developers of PUBG. We have provided the links for both: the Direct Play Store link as well as the package from the PUBG Website. If the game is up and running in your region, then you could directly download it from the Play Store. However, if it isn't available in your country, then you should take the sideload route.
Installation Steps
If you have downloaded the APK from Play Store, then install it as you do for any other APK. Then launch it and the game will download the remaining files and data. On the other hand, if you are downloading from the PUBG Mobile website, then you will have to allow installation from Unknown sources as well.
For example, if you have downloaded the PUBG Mobile New Era 1.0.1. file via Chrome browser, then the Unknown Sources toggle needs to be enabled for Chrome. You could take the help of our detailed guide on How to Enable Unknown Sources on any Android Phone. Once done, simply install and launch the game as you do for any other app. It will then download some additional files and resources package (see below image). After this, you could get on with the game.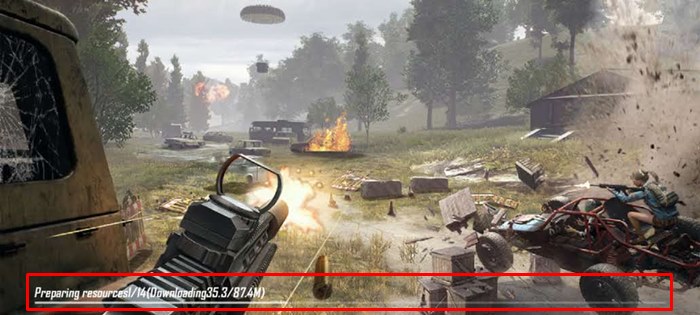 On the other hand, if you have got your hands on the OBB file, then first off extract the ZIP file. You should then get a folder named com.tencent.ig. Open a File Manager and transfer that folder to Android > OBB. Once that is done, launch the PUBG Mobile APK file, it will verify the APK file and then will begin to download some of the other required files.
That's it. These were the steps to download and install PUBG Mobile New Era 1.0.1 APK and OBB File on any Android device. If you have any queries, do let us know in the comments section. Rounding off, here are some iPhone Tips and Tricks, PC tips and tricks, and Android Tips and Tricks that deserve your attention as well.