Tom Clancy's Rainbow Six Siege is one of the elite tactical team-based action shooter video games that allow players to make plans and execution to win matches. Though the title is doing pretty well in the gaming community, sometimes there are several conflicts or bugs troubling a lot of players. Meanwhile, a couple of players are reporting that Rainbow Six Siege Banned or Suspended their accounts for no reason which isn't weird these days because it's pretty common for the FPS multiplayer games.
Whenever a player does something wrong against the terms & conditions of the game like friendly fire, cheating or hacking, using hack tools, saying something inappropriate to anyone, etc., the inbuilt anti-cheat system can detect it and ban the suspect's account. Sometimes other players can also report any specific player account for ruining their gameplay or leaving the group in the middle of the gameplay. Obviously, doing such things multiple times will lead to a permanent ban or suspension of the account.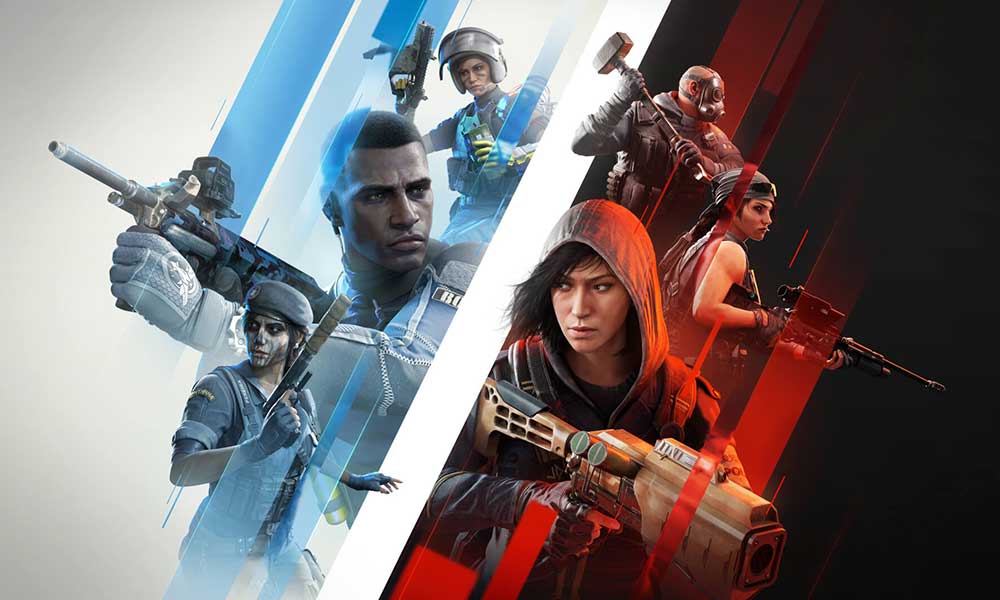 Fix: Rainbow Six Siege Banned or Suspended for No Reason
Ubisoft has mentioned the Code of Conduct for Rainbow Six Siege on its official website. It includes illegal behaviour like illegal activity or saying anything hateful or pretending to be another player, toxic behaviour like disrespecting other players or bullying, cheating & unfair advantage like exploiting or editing codes or using macros or using illegal hardware devices, etc. So, none of these mentioned things should take place from your end as a player.
Luckily, there are a couple of ways to avoid getting banned or suspended that you should check out. Additionally, we've shared the methods to appeal for removing the ban from your account in Rainbow Six Siege. So, without wasting any more time, let's jump into it.
1. Appeal to Ubisoft to Unban Rainbow Six Siege
If you're already banned or suspended in Rainbow Six Siege and you're not sure what is the reason behind it then make sure to follow the steps below to appeal to Ubisoft to review the actions again.
Visit the official Ubisoft Support Center webpage here.
Log into your Ubisoft account.
Select the gaming platform that you use like PC or Console.
Choose Rainbow Six Siege from the game list.
Type player reports or bans or sanctions in the field.
Then you can go with Account / Login.
Select My account was banned or sanctioned in issue type.

Otherwise, select Not listed here if not found.

Click on Appeal a ban > Select Account temporarily banned.
Now, write your Rainbow Six Siege ban appeal that whether you have done anything wrong or not.
Give all details like account name or user-id, when you see the ban, etc.
Once done, make sure to send your Rainbow Six Siege unban appeal via the 'Submit my case' button.
2. Appeal for BattlEye Ban in Rainbow Six Siege
Those who're banned by BattlEye's anti-cheat system in the Rainbow Six Siege game, make sure to submit the ban appeal by following the steps below.
Go to the BattlEye Contact page here.
Select Ban Appeals under Select a Contact.
Fill in your name and email address > Enter the subject line regarding Rainbow Six Siege Account Ban.
Next, briefly write your account ban appeal with the necessary details.
Then make sure to agree to the terms & conditions.
Complete the security captcha challenge.
Finally, select the Submit button.
Once done, wait for the email to arrive.
3. Do Not Disconnect or Leave the Gameplay in a Rank Match
Some players might also get disconnected from a ranked game or you may be exited the game multiple times. In that case, your account will be banned temporarily or your rank will get penalized.
4. Avoid Friendly Fire
It's also worth mentioning to avoid friendly fire because even if you unintentionally killed one of your teammates multiple times, the BattlEye anti-cheat system will automatically detect you violating the code of conduct. Hence, the Ubisoft team will track all your kills and ranks then they may apply sanctions or bans on your account. In another way, killing your own teammates will increase the higher chances of losing the match.
That's it, guys. We assume this guide was helpful to you. For additional queries, you can comment below.