In today's topic, our entire focus would be on the rarest operator skins available in Warzone 2. These skins are so rare that it might take long enough for you to unlock them throughout the game. In fact, some of them are no more obtainable in the game as well.
For every die-hard gamer, it's one of the biggest dreams to get their hands dirty with the different skins available in a game. And when we talk about Warzone 2, this game has a bunch of Skins to offer. Operator skins basically refer to the looks of the playable characters in the game. Fortunately, Call of Duty: Warzone 2 offers 25+ operator skins to choose from.
They not only change the look of your character but allows you to showcase yourself to your extreme and kill things in style. However, as you can already guess not all of these skins are easy to obtain. While some are available for free, others are either quite difficult to unlock or you have to spend a good amount purchasing them.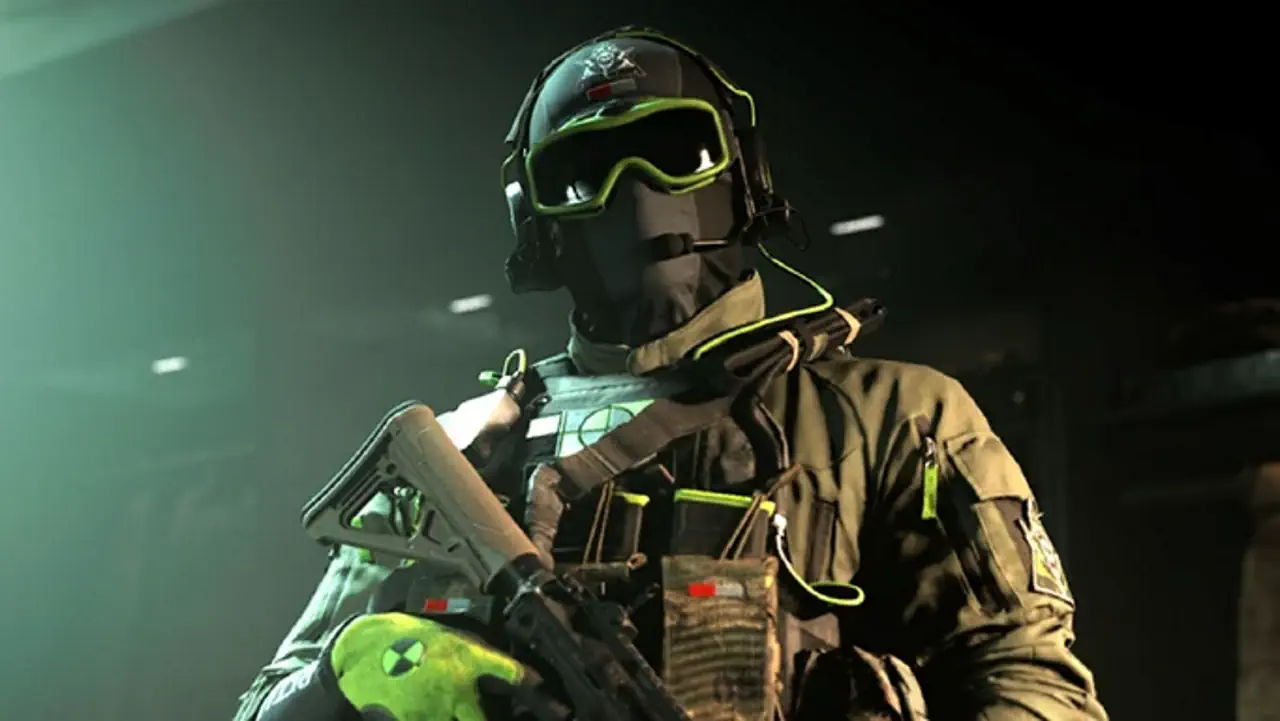 What Are The Rarest Operator Skins in Warzone 2?
Whether it's the extreme soldier-like look, an assassin, a robot, or something even weirder, Warzone 2 has everything to throw at you. Luckily, some of them are really easy to obtain even in the early game. But as you start exploring you will come across some operator skins that are extremely tough to get. So, before you start picking your perfect skin, have a look at the rarest operator skins in Warzone 2.
1. Burger Town King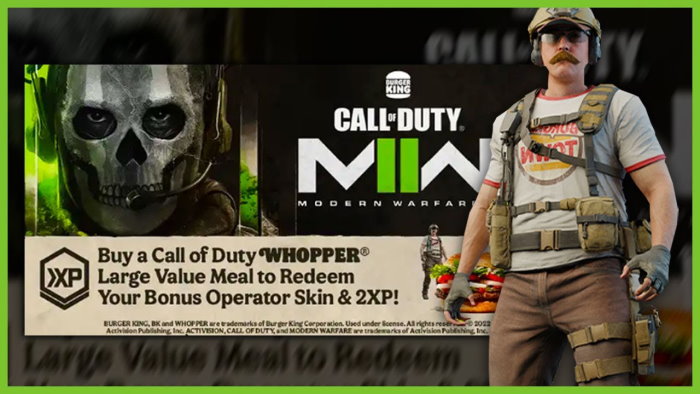 Burger Town King is a typical funny operator skin in Warzone 2 whose origin came to Call of Duty as a collaboration with Burger King. The demand for the skin, however, grew huge as players liked the combination of Burger King T-shirts with camouflaged helmets and sunglass.
You can obtain this skin by purchasing codes online. The cost, however, might vary depending on where you buy it from. Sadly, a lot of players have bought it for unjustifiably high prices and some even got scammed for nothing at all. So, make sure to find the right place before making a purchase online.
2. Collision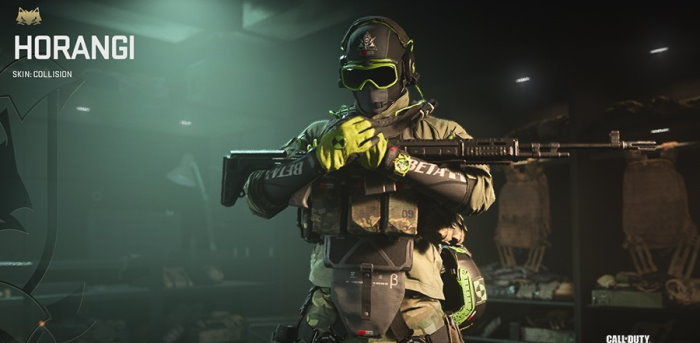 The Collision operator skin is undoubtedly one of the rarest operator skins in Warzone 2. It was released during the Warzone beta that was held in September 2022. Only those players who participated in the Warzone beta had access to this skin as it was discontinued after the event. The operator's skin gives you a clean high class militant look covering the character from head to toe.
The entire camouflaged armor with black goggles and masks holding weapons looks extraordinarily cool. And since only a few players got its access during the beta, Collision is rarely seen in the game. Unfortunately, you can no longer obtain it anymore unless the developers plan to release it again on some other auspicious occasion.
3. Apparition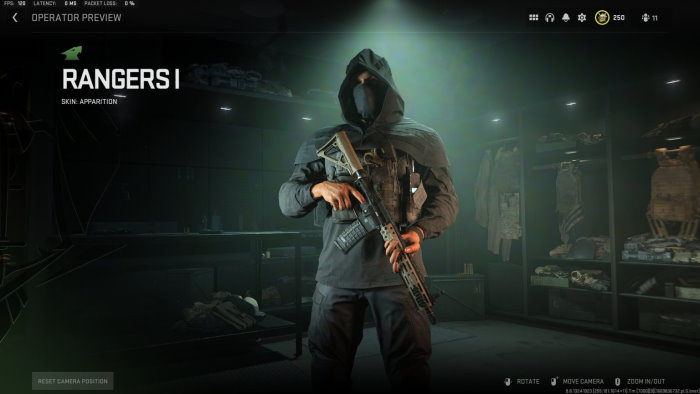 The Apparition, also known as the Warzone Nuke operator skin is another name when it comes to the rarest Warzone skins. Unlike Collision or Burger Town King, the Apparition operator skin is still available in Warzone 2 and can be obtained after achieving a Nuke. However, achieving a Nuke in Call of Duty: Warzone 2 is no piece of cake. And the difficulty you have to face in order to obtain this skin is what makes it so rare.
Players must win 5 consecutive matches followed by the Champions Quest. And only after that, you can obtain this Warzone Nuke Skin. Although the entire process will consume a lot of your time and effort, all that would be worth it once you obtain the skin. This operator's skin gives you the look of an assassin in a black costume and with destructive weapons.
4. Hiro Oni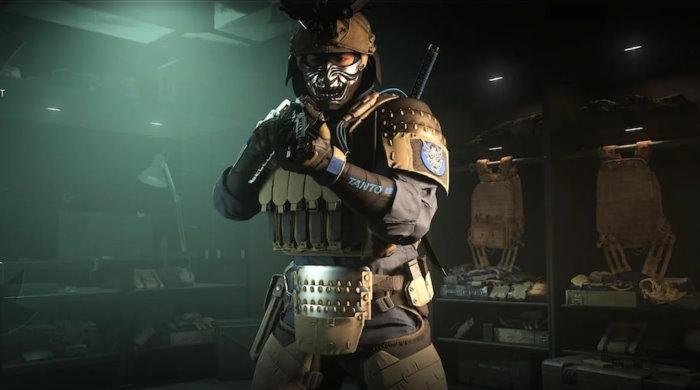 If you prefer the looks of a geared-up ninja, Hiro Oni probably gives you the most satisfying look in Warzone 2. This bulky suit covers you from head to toe and those cool-looking shoulder armors give you a completely distinct look. What I like most about this skin is its monstrous-looking helmet and the chest armor containing pocket-like spaces for knives. The over skin throws a completely satisfying and dangerous look.
However, the Hiro Oni is extremely rare as it was only reserved for those players who pre-ordered Warzone 2 digitally. Adding more to it, this operator skin was released only for the PS version of the game as players had to purchase it through the PlayStation Store only.
Conclusion
So, that brings us to the end of this list of the rarest operator skin in Warzone 2. Although there are a lot more skins available in the game, not to mention, you will get a bunch of the good ones as you keep playing. However, the rarest ones always catch most of our attention. And similarly, these four skins can be seen very rarely in the entire game. Although some of them are no more gettable, you can try your best to obtain the Apparition operator skin by completing all the necessary challenges that lie beyond.