Razer Cynosa Chroma Keyboard is very famous for its lightning and many users love the way the lights create a gaming ambiance. Although the keyboard comes with a self-explanatory lighting configuration, you can enable to disable it based on your requirements. But many users still face this issue where Razer Cynosa Chroma Keyboard does not light up. In this article, we will see what is causing this issue in the first place and how we can fix this.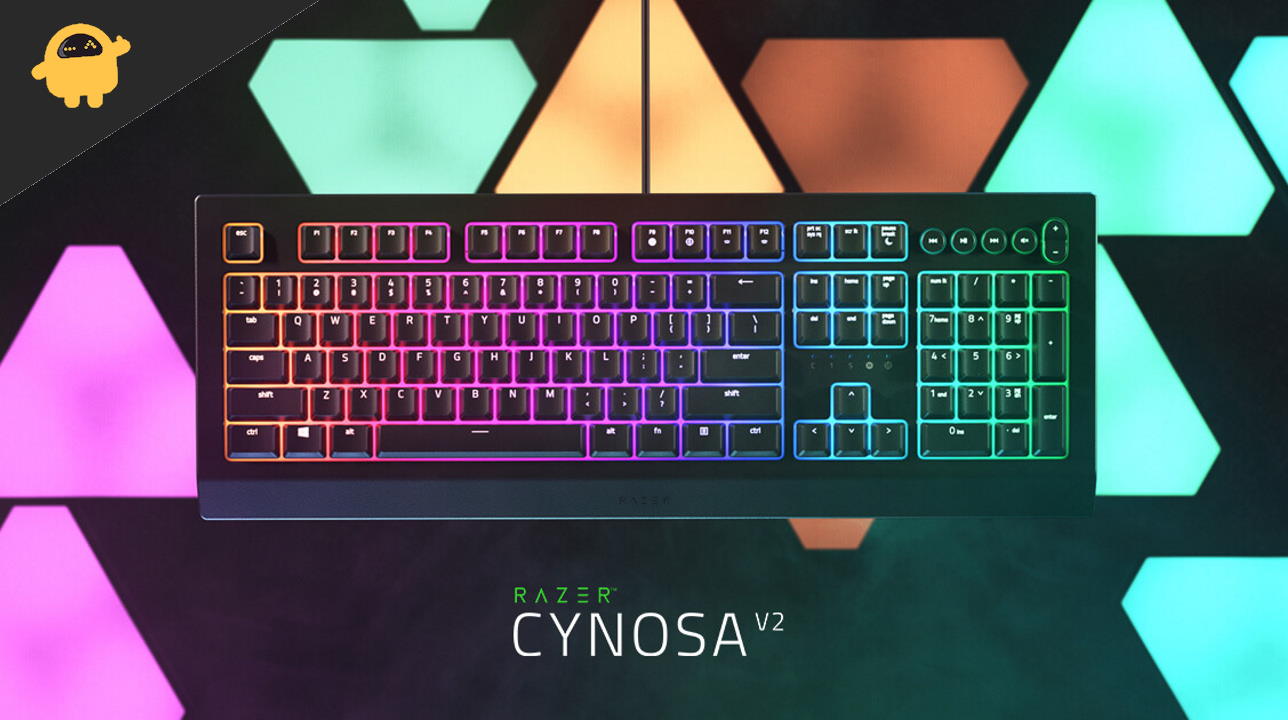 FIX: Razer Cynosa Chroma Keyboard Not Lighting Up
Whenever you use a Chroma lightning keyboard, you must configure its lighting. If you have just bought a new keyboard, you need to download the Razer Synapse software to configure the lightenings. Down below are some methods which will help you to fix this.
Reset chroma keyboard
It is quite possible that your keyboard is stuck with a software glitch, and that's the reason for the keys not lightening up. But don't worry, as you can easily fix this by resetting your keyboard. Steps to reset are as follows:
Unplug the keyboard from your PC.
Press and hold the Escape button (Esc) and Caps Lock (Caps) together.
Plugin the keyboard into a USB port and release all keys.
Lighting effects are enabled
Razer Cynosa Chroma Keyboard can be operated with the Razer Synapse tool. This utility will help you to configure key lights, brightness, and other lighting factors. So make sure the lightning effects are enabled in the Synapse tool.
Open the Synapse tool and navigate to the Keyboard option.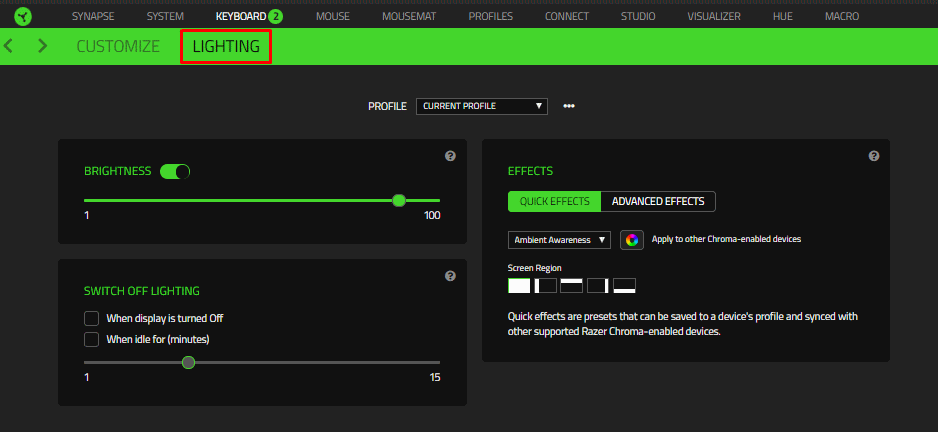 Hereunder Lightening, make sure you have enabled the Brightness option.
Plug your keyboard into another USB port
If you don't see the brightness option in the above method, it probably means the USB port you use to connect your keyboard is damaged. So disconnect your keyboard and connect it with any other spare USB port you have with your computer/laptop.
Check for Cables
We usually stretch computer peripheral wires such as mouse and keyboard. This can lead to cable damage in the long term. Since the Razor keyboard keeps LED wires and keyboard wires separate, it's quite possible that the LED Wires are damaged, but the keyboard still runs for keystrokes.
To check this, carefully examine the Keyboard USB wire and check it has any signs of damage. If there is, you might have to call for a replacement.
Check Keys brightness
Even if you enable keys from the Synapse tool, you still have to manually adjust the brightness on your keyboard. Razer Cynosa Chroma Keyboard comes with 10 levels of brightness which you can adjust with function keys.

It is quite possible that you accidentally have dimmed the lights on your keyboard to 0 levels. And that's the reason why the keyboard's lights are not lighting up. You can adjust these withhold the function (Fn) key and F11 & F12 keys.
Uninstall and reinstall Razer Synapse
If the Razer Synapse software is outdated or missing some important internal files, then keyboard lighting along with a few features will not work. You have to uninstall Synapse and install it back again from the official website.
Check Hardware Damage
If none of the above methods works for you, then it's quite possible that your keyboard has hardware damage. It usually happens with water damage, in case you accidentally have spilled your juice or coffee over the keyboard.
If the keyboard is still in the warranty period, we recommend you request a replacement or repair.
Conclusion
These are some working methods to fix Razer Cynosa Chroma Keyboard Not Lighting Up issue. Note that the keyboard lightning also affects the power cycle of your computer. So if your computer is running on low power mode, the keyboard might not receive enough power to light up. To fix this, you have to connect the keyboard with a USB port connected with Motherboard directly.