Video game broadcasting or live game streaming is in trend these days amongst the younger generation, especially the gaming enthusiasts and YouTubers. And for recording Gameplay or streaming the gaming session live, tools like NVIDIA ShadowPlay are quite commonly used.
NVIDIA ShadowPlay, also known as NVIDIA share, is one of the best and easiest to use video game recording and streaming applications for quite a few years. It can either auto-record your Gameplay in the background or even record only with your instructions. To know more about this process and for going through a detailed guide about "How to Record Your PC Gameplay with NVIDIA ShadowPlay," read the article below: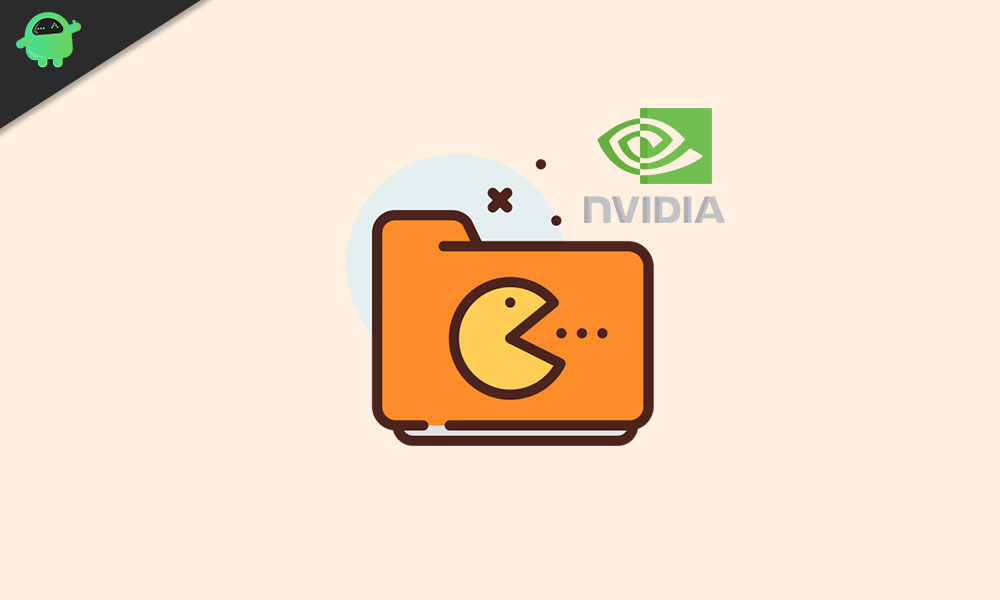 What are the requirements for using NVIDIA ShadowPlay?
Before moving on with recording PC gameplay with the NVIDIA ShadowPlay application, users need to make sure that their system meets specific requirements.
System and Hardware requirement:
Memory/ Disk Space: 1 GB Minimum
Operating system: Windows version: 7/ 8/ 8.1/ or 10
RAM: 2 GB System Memory
CPU: AMD FX, Ryzen 3, 5, 7, Threadripper, or above.
Intel Pentium G Series, Core i3, i5, i7 or above.
GPU: GeForce RTX 3090, 3080, 3070.
TITAN RTX, GeForce RTX 2080 Ti, 2080 SUPER, 2080, 2070 SUPER, 2070, 2060 SUPER, 2060.
GeForce GTX class GPUs: 1660 Ti, 1660 SUPER, 1660, 1650 Ti, 1650 SUPER, 1650, 1080 Ti, 1080, 1070 Ti, 1070, 1060, 1050 Ti, 1050, TITAN X, TITAN Black, TITAN Z, 900, 700, 600, and 900M
GeForce MX100, MX200, MX300
GeForce 900M, 800M
Graphics card: GTX 650 or above
Sharing and streaming requirement:
CPU: Intel Core i3-2100 3.1GHz or AMD Athlon II X4 630 2.8 GHz or above.
RAM: 4GB or above
Driver: GeForce 430.64 Driver or latest (for sharing)
GeForce 418.96 Driver or latest (for streaming)
GPU: Desktop: GeForce GTX 650 or above
Notebook: GTX850M, GTX 700M, 860M, 950M, 960M series or above
Hardware: Shield TV and Tablet
Network: Ethernet or 802.11ac – 5GHz
Steps to record your PC Gameplay with NVIDIA ShadowPlay?
Recording your PC Gameplay with NVIDIA ShadowPlay is quite an easy process. Follow the steps given below in order to do so,
STEP 1: Firstly, launch and then minimize the game you want to play and record. After that, click on the GeForce Experience window icon to launch it on your PC. (Here, ensure that the sharing toggle is enabled). Locate the sharing feature through the following path, Settings > General > Share. Here if the toggle button after "Share" is grey, then click over it to toggle it ON (it will make it appear blue).
STEP 2: Now, go to the top-right corner of the screen and then locate and click on the Open-In-Game-Overlay icon. (You can find it next to the settings icon).
STEP 3: Before starting the recording process, it is essential to check the audio settings. For that, click on the Microphone icon and select the option Customize. When the microphone is connected correctly, the setting here will display as ON by default. As per the type of video you want to record, you can choose from the options "Push to talk, Always on and Off options" accordingly. Similarly, here you can also use the volume button to turn the volume high and low.
NOTE: If the microphone is not enabled, the screen recording will fail to feature audio narration during the Gameplay.
STEP 4: For enabling the webcam recording during Gameplay, click on the Camera icon.
OR
In the GeForce Experience's main window, go to Settings > In-Game-Overlay and then switch the toggle ON under the General tab.
STEP 5: For using NVIDIA share regularly, the user can also configure the Hotkey. Doing so will speed up the gameplay recording process as well. For doing so, go to Settings and then click on the option Keyboard shortcuts. Here you can set any of the Key as Hotkey, which you can conveniently use during your gameplay process.
STEP 6: For capturing specific moments from your Gameplay, you can also enable the Instant replay option. For doing so, click on the Instant replay icon and then click on the customize button. After that, you can modify the settings so that it matches your gameplay recording session's requirement.
Here you can also adjust the following settings:
Video resolution, Output quality, Replay duration, bitrate, and frame rate. Similar to the replay menu, you can change these settings from the recording menu as well. However, using both the options while recording the process can affect the speed of your Gameplay.
NOTE: We recommend you only experiment with the settings if your video sharing platform needs to meet some specific requirements, or as said above, it will slow down your Gameplay's speed.
STEP 7: For starting the Gameplay recording session, finally, go to the Open-In-Game-Overlay, click on the Record icon and then select Start.
Or
You can also use the Hotkey (we configured in the STEP 5) in order to Start, Stop, or Pause the recording process.
STEP 8: For recording the highlights of your Gameplay, click on the Highlights icon. The NVIDIA ShadowPlay displays a message at the beginning of the recording session stating, "Do you want (Game Name*) to use ShadowPlay to automatically capture highlights of your Gameplay?"
However, if you don't receive this message by default, you can activate it by Press and hold Ctrl + Z, click on Settings and then click on the Highlights icon. Here you will receive the message prompt with option Yes and No.
STEP 9: For changing the saving destination or the recorded Gameplay video, Go to Settings and then in NVIDIA ShadowPlay overlay, click on the option Recording. It will display the current hard drive location where your Gameplay video is saved. Hereby proceeding with the same path, you can also change the location to which all your Gameplay recordings will be further saved at.
Does NVIDIA ShadowPlay impact your gaming performance?
Yes, while recording your PC Gameplay with NVIDIA ShadowPlay, your gaming performance typically decrease by 5 to 10%. The performance penalty of 5% degradation is even stated by NVIDIA as well. Though your system is fast and powerful enough, this would not really affect the performance.
The NVIDIA ShadowPlay is a useful application that will help you if you are looking to record your gaming experience. Due to its hardware requirements, it might slow your gaming performance and experience slightly, though that might not necessarily impact overall much.
ShadowPlay only works with the NVIDIA graphics card and with the selected games supported by the application. Hence before recording the games, it is better to check and ensure all the possibilities. After reading this article, if you have any queries or feedback, please write down the comment in the below comment box.