Although modern-day smartphones come with a built-in phone call recorder that you can use to record phone calls while calling, still some people don't know how to use this feature—especially Samsung Galaxy smartphone users. For years, Galaxy smartphones have included the ability to record calls. But, not many users are familiar with this. That's the reason we are here with this article; we have explained how you will record your phone call on Samsung devices like Galaxy A33, A53, And A73 (5G). So, let's get started with the methods to do so.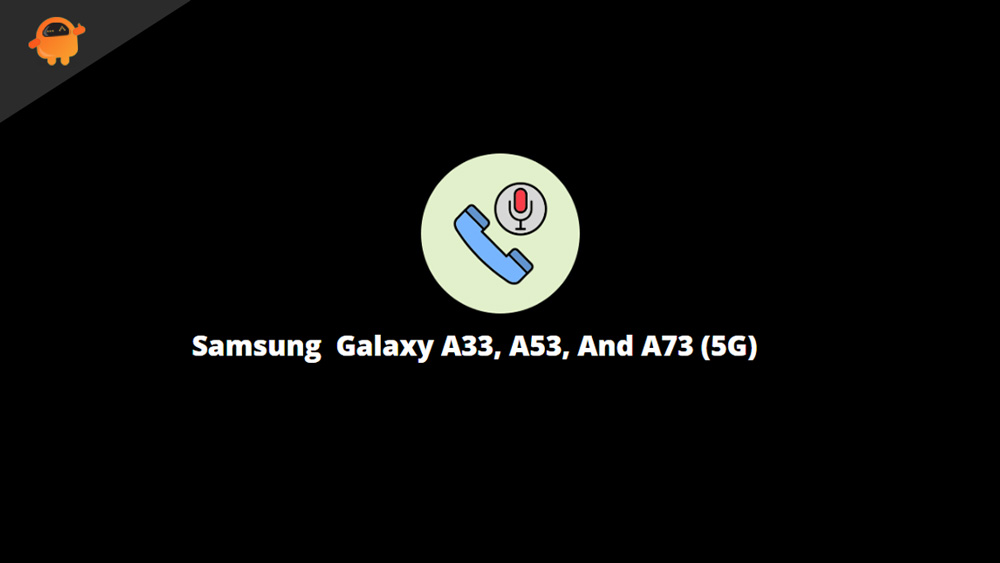 How To Record Phone Calls on Samsung Galaxy A33, A53, And A73 (5G)
Well, it is very easy to record your phone calls on Samsung Galaxy A33, A53, And A73 (5G) devices. However, to do this, you have to mainly follow a few simple steps mentioned below:
To access the call recording feature, go to the Phone app.
Tap on the three-dot menu in the screen's upper right corner.
Afterward, select Settings.
That's it. Now, you will see the Record calls option below the spam protection functionality.
If you don't see this option, open the stock app and confirm that you want it to be your default app when prompted.
That probably indicates Samsung hasn't enabled the recording feature in your country for legal reasons if you still don't see the option to record calls, automatically or otherwise. You can confirm that suspicion by checking whether one-way call recording is legal in your jurisdiction or by contacting a Samsung representative directly.
Alternatively, you can set up automatic recordings from the Record calls interface. Using the built-in feature, you can automatically record all calls, keep track of specific numbers, or record only those from unsaved numbers. Neither of the other two behaviors requires auto-recording of individual calls. If your device is not ringing, you can change your settings.
From Author's Desk
So, that's how you record a phone calls on Samsung devices like Galaxy A33, A53, And A73 (5G). We hope that you find this guide helpful. Meanwhile, in case you need more info or clear your doubts, comment below. Furthermore, if you find this option unavailable on your Samsung device, use a third-party call recording application to do so.