From this guide, you could download and install the latest Android 11 Beta 2 onto the Redmi Note 5 Pro. Most devices from Xiaomi gets two years of promised Android upgrades. In this regard, the Redmi Note 5 Pro was launched with Android 7.1.2 out of the box. With time, it got its two scheduled updates, based on Android Oreo and Pie. And the Android 9.0 Pie-based on MIUI 11 was the last major update that is was blessed with.
Well, there were no surprises in that, judging by the fact that the Chinese OEM has delivered on its promise. But with the news that many Xiaomi devices like Mi 10, Mi 10 Pro, and Poco F2 Pro getting blessed with the Android 11 updates, it was anything but obvious that the Note 5 Pro users wish to get a taste of the same. Thanks to Android's source eco-system that is very much a possibility now.
You could now download and install the Android 11 Beta update onto your Xiaomi Redmi Note 5 Pro. While its an unofficial build, yet it can deliver most of the features that were expected from it. In this tutorial, we will share the download links as well as the steps to install this onto your Redmi device right away. But before that, let's check out what the latest beta build has in store for the users. Follow long.
Android 11 Beta 2: What's New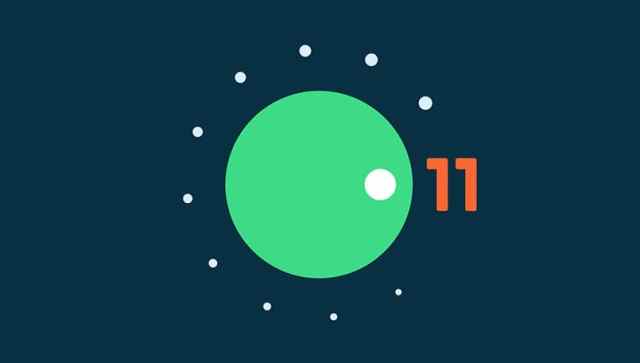 We have already compiled a detailed guide about all the new features that the Android 11 brings in with itself. Therefore, in this segment, we will only focus on the new offerings and modifications of the Beta 2 package.
Record Internal Audio and Microphone at the Same Time
A native screen recorder was among the most requested feature. With Android 11, we finally got a glimpse of the same. But there was still one issue left to be addressed. You could either record the device audio or the microphone but not both at the same time. Now Google seems to have addressed this issue once it for all. In the Beta 2 update, you could now record both the device audio as well as the microphone sound simultaneously.
Changes to the Device Control Feature
The addition of the device control to the power menu was one of the major talking points of Android 11. It has seen some more modifications. You could now directly access there setting page just by long-tapping on the said control from the Power menu. You no longer need to launch their standalone apps.
Media Player enabled by Default
The media player has also now got a new dedicated section in the notification panel. It now appears right beneath the quick settings panel itself. However, up until now, you had to enable the Developer Option called "Media Resumption" to make full use of this feature. But with the Beta 2 update, that option has already been enabled by default.
While there was no debating the usefulness of the Share sheet, its cluttered UI was something that not many users seem to be a fan of. And with one app occupying more than one single space, it made the matter worse. Not only from the Ui aspect, but this also gave a hard time to the users. However, with the Beta 2 update, Google seems to have taken note of this and rectify this issue. Now all the options from one single app appear to occupy only a single spot in the sheet, appearing as a drop-down menu.
Apart from that, there is a slew of other changes as well, but these were some of the noteworthy ones. With that said, if you wish to get a taste of the same, then refer to the below instructions to install Android 11 Beta 2 on your Xiaomi Redmi Note 5 Pro device.
Android 11 Beta 2 on Xiaomi Redmi Note 5 Pro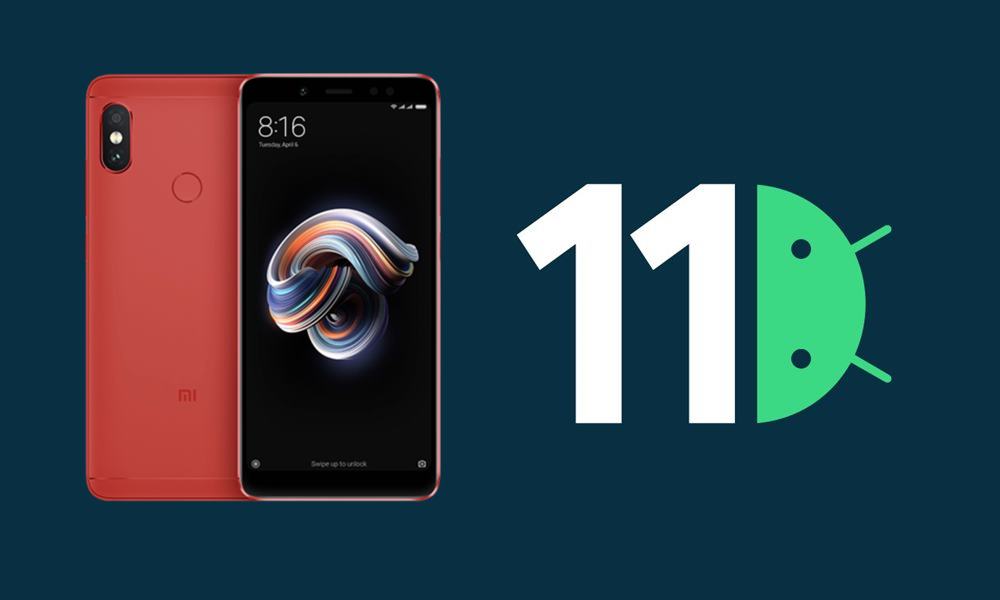 The device getting the latest Android 11 update is impressive in its rights. Add to it the fact that it has managed to receive the latest beta package as well, and one couldn't have asked for anything else in this regard. But with so many goodies to offer, there are a few caveats as well. Before you proceed ahead with the installation steps, keep the following points in mind.
Known Issues and Risks
This is not the stock offering from Xiaomi but is rather a custom ROM. To install this, you will need to unlock the bootloader on your Xiaomi device. This in turn might make your device warranty null and void and will also wipe off all the data from your device.
Furthermore, it is a beta package and hence there will be bugs and stability issues as well.
Talking about bugs, the Picture-in-Picture Mode and Hotspot doesn't work as of now. Apart from that, you might also come across some other bugs and issues from time to time. hence it isn't recommended to be used as your daily driver.
With that said, if you are ready to test out the Android 11 Beta 2 on your Redmi Note 5 Pro device, then start by heading over to the below requirements sections. Then grab hold of the ROM from the download link and proceed with the installation steps.
Prerequisites
First off, create a complete device backup. This is because the device will be wiped during the installation of the ROM.
Your device needs to have an unlocked bootloader. Refer to our guide to Unlock Bootloader On Xiaomi Redmi Note 5 Pro.
You should also have the TWRP Recovery installed. This is because flashing custom ROMs via the stock recovery is not possible. In that regard, refer to our guide to Install Official TWRP Recovery on Xiaomi Redmi Note 5 Pro.
Download and install the Android SDK Platform Tools on your PC.
Enable USB Debugging on your device. Refer to the attached guide to know the concerned steps.
Also, you should keep your device sufficiently charged, a minimum 50%is recommended.
These are all the requirements that your device needs to qualify. Once that is done, download the ROM from the below link.
Download Android 11 Beta 2 ROM for Redmi Note 5 Pro
Credits to Speedo for the download link.
Device: Redmi Note 5 Pro
Channel: Unofficial Custom ROM
Version: Open Beta 2 Port
Android: 11
Type: Recovery
Download: Link
Installation Steps
With USB Debugging enabled, connect your device to PC via USB cable.
Head over to the platform-tools folder, type in CMD and hit Enter. This will launch the Command Prompt.
Execute the below command to boot your device to TWRP Recovery

adb reboot recovery

TWRP Home

From the TWRP main menu, head over to Wipe > Advanced Wipe > and select Data, Cache, Dalvik, and System. Do not select Internal Storage.

Once that is done, go back to TWRP main menu and tap on Install.
Navigate to the Android 11 beta 2 ROM and select it. Then perform a right swipe to flash it.
You could then wipe Cache and Dalvik Cache as well (optional but recommended).
Finally, go to Reboot and select the System option. Your device will now reboot to the newly installed ROM.
So with this, we conclude the guide on how to install Android 11 Beta 2 ROM on your Redmi Note 5 Pro device. Do keep in mind that the first boot after the flashing might take up some time, this is completely normal. Furthermore, you will also have to set it up from scratch, considering a data wipe has taken place. On that note, we would love to hear your views about this ROM, do drop in your opinions in the comments section below. Rounding off, here are some iPhone Tips and Tricks, PC tips and tricks, and Android Tips and Trick that you should check out as well.