In this tutorial, we will be describing the steps to relock the bootloader on Asus ROG Phone 2. The open-source nature of Android gives you a plethora of customization tweaks. Not only the usual custom launchers and font styles, but you could altogether install a new OS based on Android (custom ROMs). Similarly, by getting administrative privileges via root, you could even tweak with the device's system partition. And for all these, the major prerequisite is an unlocked bootloader. There are tons of custom development already going for this Asus device.
Since your device has an unlocked bootloader, well you might have even tried some of them onto your devices. But if you have called it a day and wish to revert to stock with a locked bootloader, then we are here to help you out. In this tutorial, we will list out all the needed instructions to relock the bootloader on Asus ROG Phone 2. So without further ado, let's check out the steps.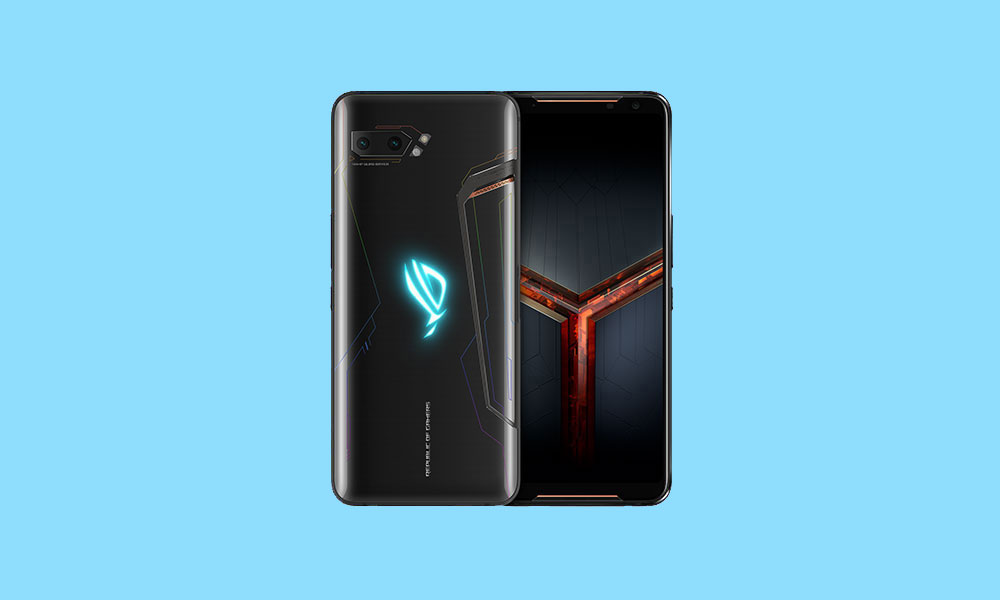 Relock Bootloader: Why is it Needed?
An unlocked bootloader gives you plenty of goodies, but it also comes with a few caveats as well. And it is because of these limitations that at some stage, people decided to relock their device's bootloader. For example, an unlocked bootloader leaves your device open for security breaches and you even lose the Widevine L1 support (which limits the Netflix contents to non-HD quality). Likewise, if there's no decent custom ROM for your device, or you simply wish to go back to the Stock ROM, then you will have to relock the bootloader.
We would also like to discuss an important point here. You cannot relock the bootloader if there's even a slightest of modifications to your device's system partition. Likewise, if you are running a custom ROM, have replaced stock recovery with TWRP, then you will have to forego each of these things before relocking the bootloader on your Asus ROG Phone 2.
Therefore, we will first list out the instructions to install the stock firmware after which the relocking process will be mentioned. Furthermore, we wouldn't be using the fastboot or recovery stock firmware. Although you could easily flash them and revert to stock, even there might be a chance of one or two modifications being left. So to be perfectly safe, we will be using the RAW firmware file.
Relock Bootloader on Asus ROG Phone 2
First of all, let us get ourselves acquainted with the requirements section. Make sure your device qualifies all of these requirements before proceeding ahead.
Prerequisites
Make a backup of your entire Android device. This is because flashing the stock firmware will wipe all the data from your device.
Also keep your device sufficiently charged, around 60% or more, so that it doesn't shut down mid-way during the process.
Downloads
You could now download the stock RAW firmware file for your device from below. We have given the RAW files for both the variants: WW ROM for Global/Strix edition and the CN ROM for the Tencent edition. Make sure to download the ROM as per your device's variant only.
Download Asus ROG Phone 2 Stock Firmware
The ROM file already contains the required fastboot binaries, so we don't need to download the Android SDK and Platform-Tools or even the Minimal ADB tools. On that note, now that you have the required firmware files and followed the prerequisites, here are the instructions to relock the bootloader on your Asus ROG Phone 2.
Instructions to Relock Bootloader on Asus ROG Phone 2
First off, we will be installing the stock firmware. This process will then be followed by the relocking process.
STEP 1: Flash Stock Firmware
To begin with, extracting the contents of the ROM file to a convenient location on your PC.
Next, power off your device. Once that is done, press and hold the Power and Volume Up keys to boot your device to Fastboot Mode.
Now connect your device to PC via the USB cable while it is in fastboot mode.
Head over to the folder where you have extracted the stock firmware and double-click on the flashall_AFT.cmd file.
The flashing process will now start and once that is done, your device will boot to the stock OS. Now that it is done, we could proceed with the relocking of bootloader on your Asus ROG Phone 2
STEP 2: Relock the Bootloader
Boot your device to fastboot mode by pressing the Power and Volume Up keys together for a few seconds.
Now connect your device to PC via USB. We will now require the fastboot binaries for executing the fastboot command. Since the stock firmware already has the required ADB and fastboot files, head over the extracted firmware folder.
Type in cmd in the address bar and hit Enter. This will open the Command Prompt. Now enter the below command to relock your device's bootloader:

fastboot oem asus-csc_lk

Head over to your device and select the Start option using the Volume keys and then hit the Power key to confirm your choice.
At this point, you will get a message: Can't load the Android system. Your data may be corrupt. It's nothing to worry about. Just highlight the Factory Data Reset option using the Volume keys and press the Power key to confirm it. Finally, hit Power Key once again to select the Yes option.
Your device will now boot to the stock Android OS. Furthermore, you have also now relocked the bootloader of your Asus ROG Phone 2. If you still have any doubts left concerning any of the steps, drop in your queries in the comments section below. On that note, if there's any change in plan and you wish to unlock the bootloader again, you could refer to our detailed guide on How to Unlock Bootloader on Asus ROG Phone 2.