People safeguard sensitive data on excel sheets by password protecting them. Password protection is a good option for people who do not want to share their critical data with others. But sometimes, when you are working with a team, you need to share the data. And if you are working on a password-protected excel file, then you can't just send that file over to your teammate or friend. First, you need to unprotect the excel file or sheet and then send it over to someone else.
There are several ways to remove the password from protected Excel sheets, and here in this article, we will see how you can do it using Microsoft Excel. We will also take a look at few other ways to remove passwords from password-protected excel files. So without any further ado, let's get into it.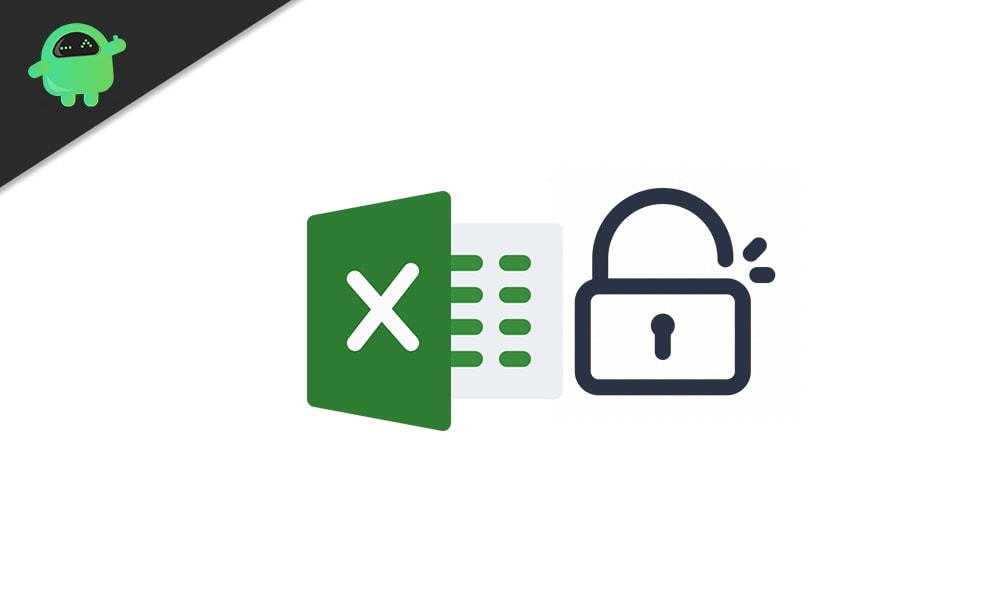 How to Remove Password From Excel Protected Sheets?
Before getting into the entire process of removing the password, you need to determine whether the entire excel file is encrypted or if it's only a sheet within the workbook that's protected. To determine that, you need to open the excel file. If you can open it up and view the data in it, but you can't edit the data in it, then you can be sure that only one worksheet in the Excel workbook is password-protected. But if you see a pop-up that asks for a password and says that the file is protected, you can be sure that the entire file is encrypted.
How to Unprotect an Excel Sheet if You Know the Password?
To remove the password from a protected Excel sheet, the process is simple if you remember the actual password. You need to get into the Settings and disable the password protection feature.
Open up the password-protected Excel file. If the file is not encrypted, it will open up and show all the data without you needing to enter the password for it. But you won't be able to edit any part of this data. To edit, you need to unprotect it. And to unprotect it, find the protected sheet in the workbook. It will be the sheet with a small padlock next to its name. The name of the sheets can be found at the bottom of the workbook.
Once you spot the protected sheet with the padlock next to it, right-click on it and choose Unprotect Sheet.
Microsoft Excel will ask for the password for this protected excel sheet. Enter the password correctly and click on Ok.
You will notice that the padlock that was there next to the sheet name is no longer there. This means that your previously protected sheet is now unprotected. You can send this excel file over to your friends now and enable them to edit the details in it too.
If the entire workbook is protected, you will have to enter the password while opening the file and then follow the same process of removing the protection from the entire file.
How to Unprotect an Excel Sheet if You Don't Know the Password?
There are many ways to unprotect an excel file if you don't know the password used for the protection. You can either use a third-party application or an online web service to disable the password entirely.
Using a third-party application:
Several programs or applications are available that allow for removing password protection from Excel files. These programs use all kinds of possible combinations to remove the password. Since it is not possible to cover the entire list of these kinds of applications, we will show you the one program that is considered one of the best.
iSeePassword Excel Password Recovery:
This program is also known as the Dr Excel tool, and it basically recovers and removes passwords from protected Excel files.
Download and install this Dr Excel program on to your computer
With Dr. Excel, you will get two options. You can either Recover Open Password from an Excel file or Remove the Workbook, Worksheet Password.
Now there are a couple of steps involved with the entire process. Firstly, click on Add file to add the excel file and then choose how you want to crack the password. There are three ways to go about it: Dictionary Attack, Brute-Force with Mask Attack, and Brute-Force. Choose "Dictionary Attack" if you remember that you used an easy letter-only password. Again choose Brute-Force with Mask Attack if you want to remove the password quickly from the selected Excel file. Finally, you can also choose Brute-Force if you know that it's a difficult password.
Much like other password decrypting tools, the Dr. Excel program also comes with a subscription plan. But you need to pay only around $30 to keep using this application for your entire lifetime. It is a one-time subscription-based payment plan.
The online method:
If using an application is too much for you, and you don't want to add a program to your list of programs just for a single task, then the online procedure comes in as a good alternative. Password-find is a website that can help you with your password-protected Excel file.
Go to Password-find's official website by clicking here.
Click on Unprotect your file.
Then on the next page, you will see a browse button next to the Select File option.
Click on this browse button and then upload the Excel file to the website. Then click on the Next step button in the right corner of your window.
Finally, select either Remove password or Find password according to your requirement. Then click on the Next step button down below.
This website will only take a few minutes to crack the password. After that is done, you can download the demo version of the excel file whose password has been removed. And to download not the demo version but the full version of the Excel file, you need to buy the Password-Find product license that costs $13. With a single license key purchase, you can unlock all of your password-protected excel files whose passwords you don't know.
There are several other ways to remove passwords from an excel file, and some of them are free processes. But the complexity of those processes are a bit higher than usual, and they will also take a while longer to execute the function. So by making a small payment of 13$ or 30$, you can get the job done in a very short interval of time.
So this is all about the process of Removing Password From Excel Protected Sheets when you know the password and when you don't. If you have any questions or queries about this article, then comment down below, and we will get back to you. Also, be sure to check out our other articles on iPhone tips and tricks, Android tips and tricks, PC tips and tricks, and much more for more useful information.