By removing the SIM card or re-inserting the SIM card can fix some of the cellular connectivity or call reception-related issues completely. Even if you're getting a slow mobile data connection or the call drops quite often or you can't send messages, then you should try to remove & re-insert the SIM card to troubleshoot the issue. Here we've shared the simple steps on How to remove SIM card from iPhone 11, 11 Pro, and 11 Pro Max properly.
As we mentioned, this is one of the first steps or tricks you should try out on your device when you will receive any cellular connectivity or network related issues. However, removing the SIM card is quite an easy task but some times the users can't do it properly and damage either the SIM card or SIM tray physically. Now, without wasting any more time, let's jump into the steps below.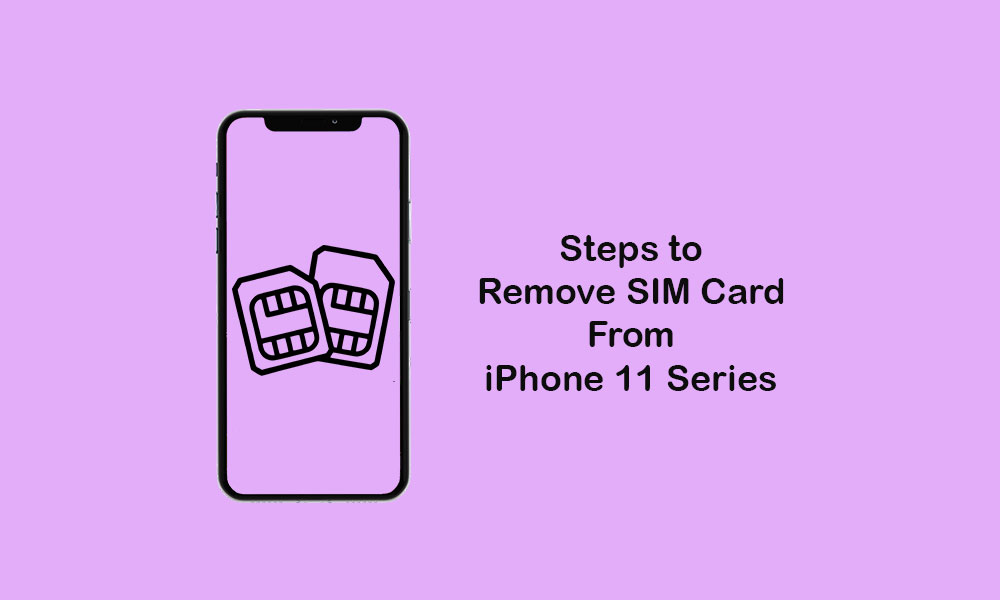 How to Remove SIM card from iPhone 11, 11 Pro, and 11 Pro Max
Either you can switch off your handset or just lock the screen for your ease.
Just take the SIM ejector tool/pin which has been provided by the company with your device. (You will find it in the box package) Alternatively, you can also use a paperclip.
On the lower right side of the iPhone 11 series, you will see a pin-hole for the SIM tray. Put the SIM ejector pin inside that hole and push the ejector pin gently towards the device.
The SIM tray will pop-up. Just pull out the tray > remove the SIM card > clean both the SIM and tray using a cloth to wipe any dust or liquid.
Steps to Re-Insert SIM card on your iPhone 11 Series
After following the above steps, you need to put the SIM back into the tray properly according to the indicator.
Now, insert the SIM tray properly and gently into the tray port again.
Gently push the tray until it closed completely.
Now, you will see the network indicator on your device screen.
That's it.
Note:
The SIM tray will only fit on the device in one way. So, the tray will open and close in the same direction which you need to remember while removing.
We hope you've found this guide useful. For any queries, let us know in the comments below.