A few modern games come with Vulkan API, so most graphics cards come to switch special Vulkan Run Time Libraries to run the new extended piece of software instructions. However, such games are very rear and not all games need these runtime files so the user can remove Vulkan Run Time Libraries at their convenience. Here's how.
A new graphic standard knows as Vulkan is gaining quite a lot of popularity among open GL and Direct X. However, the latter once primarily used for better gaming and 3D performance. The former( Vulkan) is intended to offer high performance and balanced CPU usage. Vulkan run-time library is a group of files installed with your Graphic card driver that contains instructions to run games that use Vulkan-API as standard. Now, the question arises, is it necessary for you to keep it or not.
Many people are worried when they see the Vulkan Run Time Libraries on their computer and think of them as some sort of virus or spyware. But guess what, you need not worry about it because it is not a virus or a security threat. Vulkan runtime library is a collection of software that aims to give the functions and services while you're playing games.
In a nutshell, the main reason why the users fear this is that it pops up a window to inform about its presence, and they think it's malicious software. That's why we are here with our latest guide in which you'll learn about what is Vulkan Run Time Libraries and how you can remove them easily.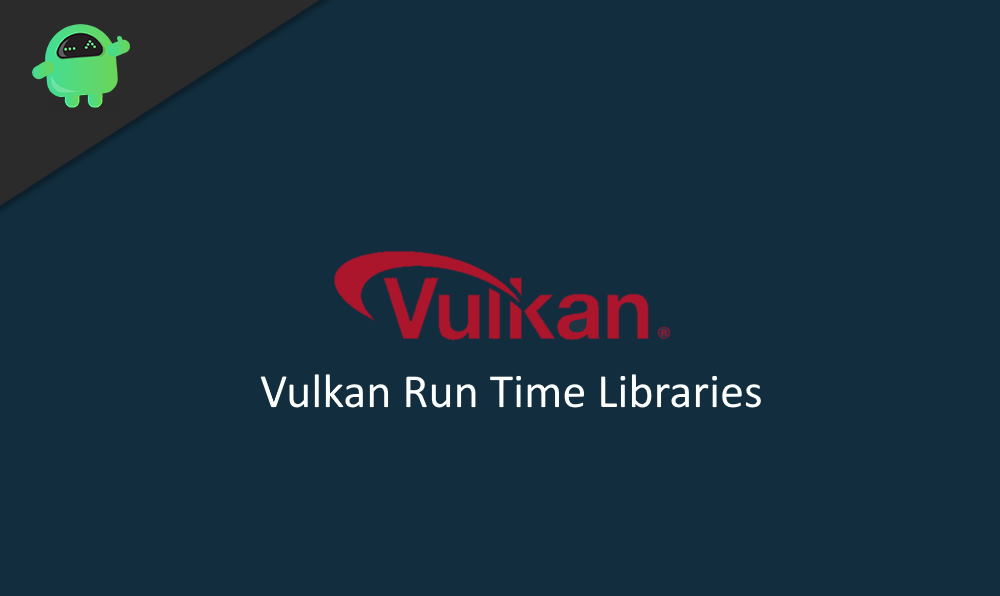 What Are Vulkan Run-Time Libraries
You need not worry about this because Vulkan is neither a virus nor malware. Actually, you do not need to delete this as it is a relatively new graphic standard, just as OpenGL and DirectX. However, it provides you with high-efficiency, compatibility access to the latest GPUs used in newly launched devices. It helps you lower down the CPU usage by distributing the load among the CPU's multiple cores.
Well, if you're a user of NVIDIA driver. Then, it's very sure that the Vulkan Run time libraries are already running on your PC. Moreover, if you're a gamer, then most probably you have Vulkan on your system. But, if you're not a gamer, then it is possible that you won't be able to find this on your PC.
At the same time, you need to think before deleting this. As once you delete or uninstall the Vulkan Run Time Libraries from your PC. Then, it is very tough and time-consuming to install it again because it is pre-installed on your graphics drivers.
Recently, many users reported that after removing the Vulkan Run Time Libraries from their PC. The Window defender stopped displaying the malware attack details on their PC. However, for sure, there is no link between the Vulkan and viruses like wind32/subtab!blnk. We do not recommend deleting it entirely from your PC, as this may cause various graphics issues, specifically when you're playing games. If you still want to know how to remove the Vulkan Run Time Libraries, follow the steps below.
How To Remove Vulkan Run Time Libraries from PC
As we told you before, keeping this tool on your PC doesn't negatively impact your system. However, if you still want to delete this from your PC, then follow the steps mentioned below: –
First of all, you need to open the control panel, followed by uninstalling a program to uninstall the program from your PC.

Now, scroll down and find out the Vulkan Runtime Libraries. Once you find this, click on it. Then, from the drop-down list, tap on Uninstall.
Alternative steps:
First, you need to press and hold the Windows key + R button simultaneously to open the run box.
Now, type in appwiz.cpl in the search box and hit the enter button.

Now, you need to navigate through the list and find out Vulkan Run Time Libraries. Then, right-click on it and choose the options Uninstall/Change.
Then, follow the on-screen instruction to finish the uninstallation process.
Conclusion
Well, that's the easiest way to remove these game Libraries from your PC. However, you can also opt for a third-party application because there are many third-party applications available online that you can use to uninstall the program. Let's us know if you have any other issue regarding Vulkan Run Time Libraries.