Televisions at home have become an integral part as that's where people come to watch movies, TV shows, news, sports, and whatnot. Compared to yesteryear's TVs, there are a tonne of smart TVs out there that can do more than stream cable or DTH content. Toshiba is a well-reputed brand that offers an excellent catalog of TVs available in all formats from smaller 32" to larger 65" TVs using Smart, UHD, Quantum Dot TVs, and other technologies.
However, with an arsenal of features, there are instances when TVs fail and Toshiba TV is no different. It could lose picture quality, the screen may turn blank, the screen may freeze, the TV won't respond, and so on. Turns out there's a troubleshooting method that can fix it all and that's resetting the Toshiba TV. The question is, how do you reset a Toshiba TV? Well, if that's something you are looking for, here's an ultimate guide that you must check out.
What is Factory Reset?
Factory reset or factory defaults or factory reset are all the terms that are used on TVs (and other devices) to wipe off all the data that was ever saved by the user or the OEMs (except the data that cannot be erased). This is a handy method to fix every software or network-related issue as it clears everything out, deallocates memory and resources, and thus, offers a new lease of life to the system.
It fixes software glitches and errors which is why you should perform a factory reset if your Toshiba TV freezes, slows down, or flickers, or some other issues. Here's an ultimate guide on how you can pull off a factory reset on Toshiba TVs which includes Fire TV edition, Smart TVs with and without WiFi, as well as resetting via hardware keys on the TV itself.
How To Reset Toshiba TV | Resetting To Factory Settings
Check out various methods that you can use to reset Toshiba TV.
This is the easiest method of all and works if you don't have a remote or can't use one for some reason.
Find the "Power" button on your TV. It should be on the front side of the set.
Next up, long-press the "Power" button for 5-10 seconds without letting it go.
After the said duration, release the button.
Turn off the main power source, wait for a few seconds before powering it ON.
Finally, power on the main and then the TV and check if everything is working normally or not. If the resetting was successful, the majority of software problems should have been fixed by now.
Method #2: Resetting Toshiba Smart TV with WiFi
This particular method works with Toshiba Smart TVs that have WiFi onboard. Here's how it goes. Note that this method requires you to have access to the TV's screen i.e. it should be working. If it is frozen, circle back to Method #1 or attempts a forced restart on the TV before attempting Method #2.
The first step is to go to the Menu option on the TV using its remote.
Proceed to Setup >> Settings >> Setup.
Look out for "Reset TV" and tap on it, press on the "OK" button to confirm.
You will be prompted to enter a password or PIN (that you set earlier during setting up the TV) and feed it and hit "Enter".
The process won't take much time but you have to keep the TV powered ON during this entire procedure.
If everything works out according to your plan, your Toshiba Smart TV (with WiFi) has reset officially.
Method #3: Resetting Toshiba Smart TV without WiFi
This method works for those TVs that don't have WiFi connections. Note that you still have to make sure the TV is powered ON and working. If the screen is not responding, you can either go for Method #1 or you can restart the TV and attempt Method #3.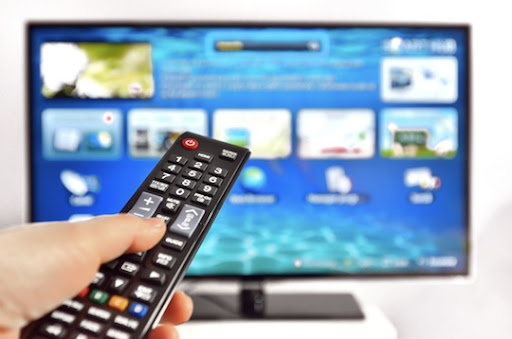 Now, first, you have to go to the Menu option of your TV using the remote (of course).
Navigate to Setup.
Next, select "Installation" from the menu and proceed to "System Status >> System Information".
Next up, click on "Factory Defaults" from a pop-up (or small) window that appears on the screen.
Select "Yes", enter the correct PIN to verify the actions.
Once the PIN is verified, the reset procedure will commence and may take a few minutes.
Turn the TV, power OFF the main power source, and let it sit idle for a few minutes.
Finally, turn on the TV and it will prompt you to set it up since you reset the TV.
Check if whatever problem you were facing either has been fixed or not.
Alternatively,
Some Smart TVs (without WiFi) have a slightly different procedure. Here's a snippet of the same.
When you go to the Setup option and select Installation, you need to select "Reset TV".
It will ask you to feed in the PIN and after confirming, the reset will be done.
Method #4: Resetting Toshiba Smart TV (Fire TV Edition)
This particular method works with Toshiba Smart TVs with Fire TV Edition. The process doesn't differ much apart from the interface. Here's how you can do it.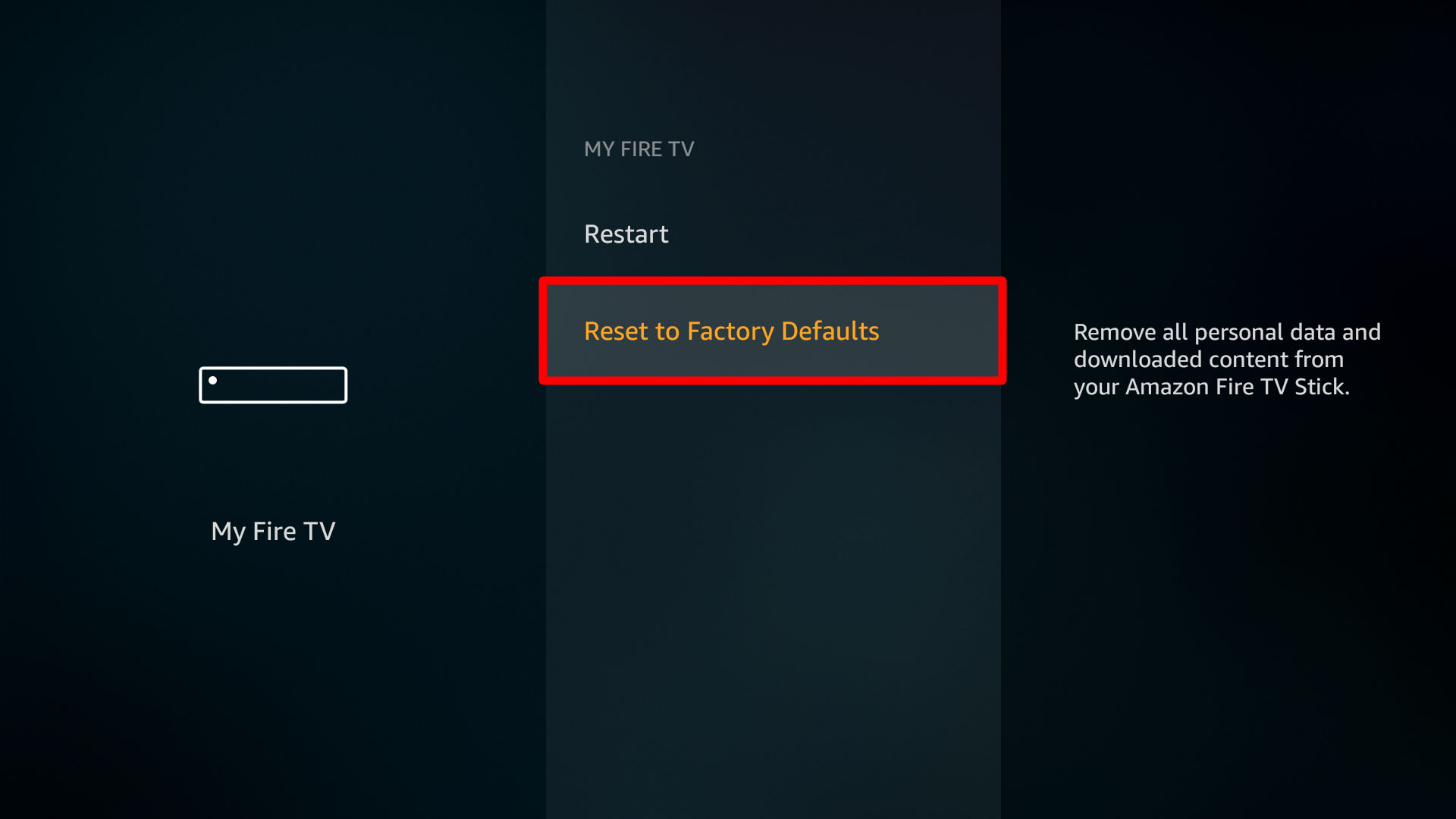 Turn on the TV.
Go to Settings >> My Fire TV using your remote.
Next up, select "Reset to Factory Defaults" from the menu.
The system will prompt you to confirm the actions so hit "Reset" and it is done.
Turn off the TV, remove the power plug and wait for a few minutes before reconnecting and setting up the Fire TV Edition of Toshiba Smart TVs.
Verify if the problem that you were facing earlier has been fixed or not.
How To Reset PIN Code on Toshiba TV?
I have already mentioned that you have to feed in a PIN to confirm resetting the TV several times. Perhaps not everyone will remember it for sure. Thus, this is a supporting section that gives you a how-to on resetting the PIN code first.
The default PIN code on any Toshiba TV is 0000. If you haven't set it up earlier or received an incorrect PIN, you can use 0000. Alternatively, you can hit the "Info" button on the remote four times continuously. This is the quickest way to reset the PIN-code on your TV and then, you can use the default one or set a new one like 1234.
Conclusion
Now that you know how to reset Toshiba TVs using various methods enlisted below, we conclude our post. Do let us know which method worked for you and which one didn't.