Four years into its initial release, Niantic's innovative augmented reality (AR) game based on the classic Pokémon franchise by Satoshi Tajiri has been going just as strong as when it took the gaming world by storm in 2016. Its innovative AR system allows players to find their beloved Pokémon popping up in their very real surroundings (within the game, of course). The game has since earned a loyal and dedicated fan base. The game's developers, Niantic, have been doing their best to keep their players engaged despite the limitations imposed by the ongoing COVID-19 pandemic. They have been regularly introducing interesting new home-centric events in the game.
The gesture of introducing Remote Raid passes in the game was greatly appreciated. These allow players to participate in nearby Raid Battles from the safety of their homes. Niantic has now added three new entries to the exciting roster of Raid Bosses found in Pokémon GO. That's right, the Legendary trio of Unova – Reshiram, Zekrom, and Kyurem will now be featured in Tier 5 raids in the game very soon! Reshiram will be available in Raids from May 26, 2020, while Zekrom and Kyurem will arrive sometime after that. Below in this guide, we have detailed on when and how these three are coming to Pokémon Go.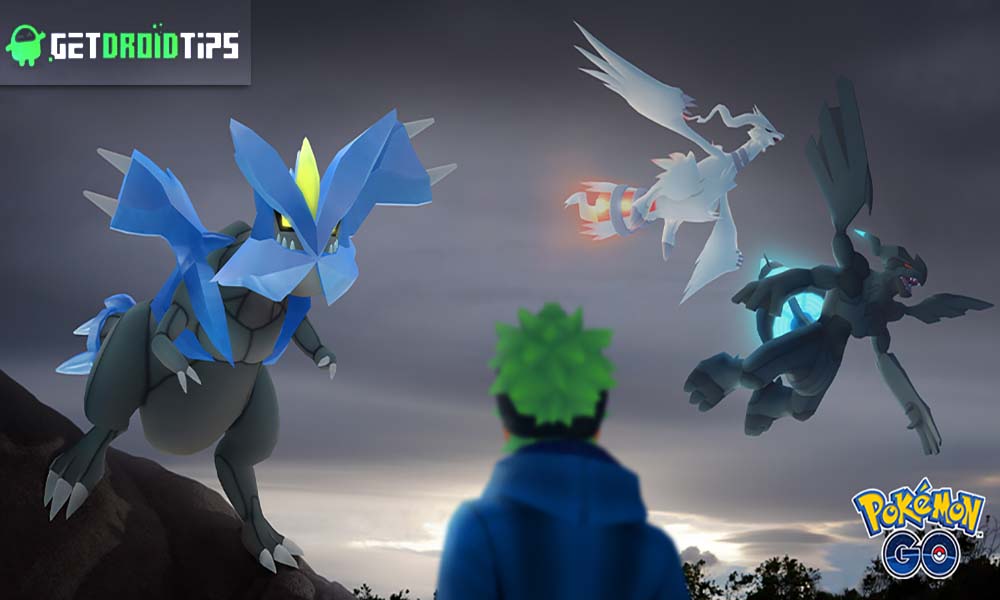 When are Reshiram, Zekrom, and Kyurem Coming to Pokémon GO?
The legendary Reshiram will be available in Tier 5 Raids from May 26, 2020 (Tuesday) at 1:00 PM to Tuesday, June 16, 2020, at 1:00 PM PDT (GMT -7). Apart from this, you will get to see special Raid Hours dedicated to Reshiram every Wednesday as long as it's going to be featured in Tier 5 Raids. You are most likely to come across Raids featuring Reshiram during the following periods of time:
May 27, 2020 (Wednesday) from 6:00 PM to 7:00 PM local time
June 3, 2020 (Wednesday) from 6:00 PM to 7:00 PM local time.
June 10, 2020 (Wednesday) from 6:00 PM to 7:00 PM local time.
You will be able to participate in these raids using regular passes or the newly introduced Remote Raid passes.
We will be updating you about information regarding Zekrom and Kyurem's debut in Pokémon GO very soon. Rest assured, it won't be too long before more details become available.
A brief look at Reshiram, Kyurem, and Zekrom in the Meta
It's important for all trainers to note that the introduction of this Legendary trio is going to seriously alter the dynamics of high end Raiding meta and PvP battles between trainers. Each of these three new Pokémon, while sharing the common Dragon-type, also possesses an additional type. This makes them truly serious contenders in the metagame.
Reshiram – Fire
Zekrom – Electric
Kyurem – Ice
These combinations are certain to raise all three of these Legendary dragons from Unova to the zenith of their respective "Best Pokémon per type" chart!
Reshiram is now the best Fire-type attacker in the game, almost 80% better than the previous champion, Entei. It's going to give its competitors a severe run for their money henceforth.
Zekrom is the best Electric-type attacker by a significant margin. It is 26% better than other dominant Electric types like Electivire and Raikou.
Kyurem is the best Ice-type attacker, but still faces fierce competition from Mamoswine, which is less than a mere 2% behind it. That said, White and Black Kyurem are so incredibly dominant that they can single-handedly sweep the floor with both the regular Kyurem and Mamoswine as well.
If you wish to create a raiding team as close to perfection as possible, you really should do your best to obtain a Reshiram when it is released next week. It seems reasonable to speculate that they will be featured in Ultra League and Master League matches in the PvP. However, it's still rather early to say that definitively. We'll have to wait and watch.
Obtaining a Remote Raid Pass
We all know about the high risk associated with leaving the safety of home in our current virus-infested times. Niantic has graciously introduced Remote Raid passes in Pokémon GO that helps in alleviating this issue. They allow players to participate in nearby Raid battles that are visible on the map. Trainers who are level 5 or higher can readily obtain Remote Raid Passes and use them in the game. All you need to do is this:
Load the Pokémon GO app.
Tap the Poke Ball icon at the bottom, and select the "Shop" option.
Go down to the "Items" section.
Here, you will be able to purchase a Remote Raid Pass for 100 Poke Coins. A better deal is to buy 3 Remote Raid Passes for 250 Poke Coins.
It's important to mention one more fact: you will not be able to store more than three Remote Raid passes in your Item Bag at a given time.
The beauty of the ever-changing dynamics of the battling system in the game, combined with the excitement of periodic new additions to the Pokedex, is definitely one of the essential factors that is winning the game so much love from its fans. Niantic will be announcing those dates in the near future. Given below are more details about this Legendary trio. You will be able to fight and catch them in Raids with your friends, very soon in Pokémon GO! We hope our guide comes in handy as you prepare yourself to own the legendary trio of Unova Dragons in your own team.
If you have any queries or feedback, feel free to comment down below with your Name and E-mail ID. Likewise, check out our iPhone Tips and Tricks, PC tips and tricks, Games and Android Tips and Tricks for more such tips and tricks. We urge you to participate in the $150 giveaway by subscribing to our YouTube Channel. Stay tuned!
More Pokémon Go! Related Guides