Gearbox's Risk of Rain features a number of different kinds of shrines. These range from the commonplace ones to the extraordinarily rare. One of the particularly hard to find ones is the Shrine of Order. This shrine bears such significance that it can potentially make your present run succeed or utterly fail.
Now we will help you learn how to locate the Shrines of Order in Risk of Rain 2. So if you are the one who is confused about finding the Shrine of Order then you are the right place. So let's get started.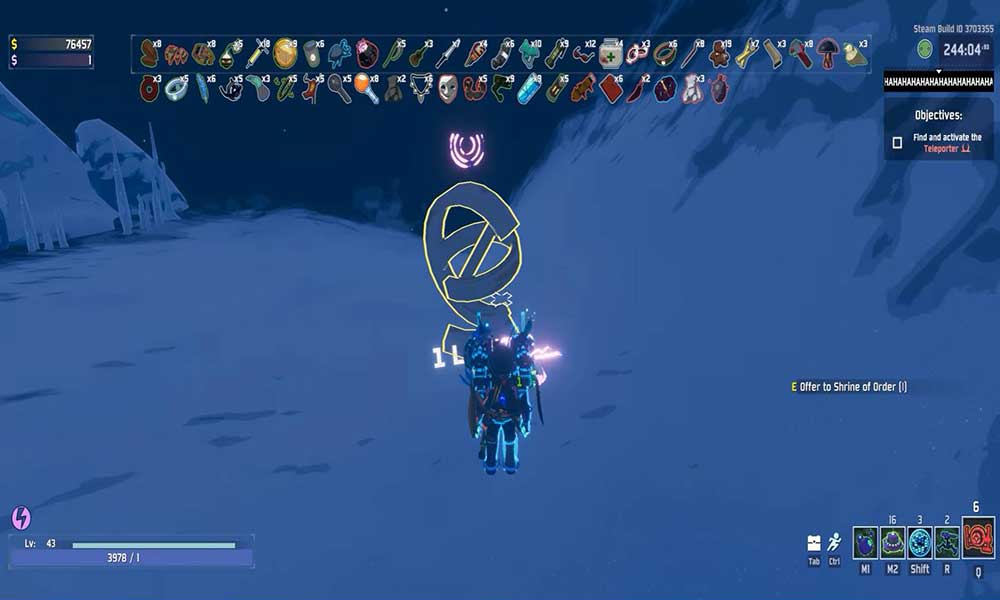 Locations of Shrines of Order in Risk of Rain 2
In Risk of Rain 2, the Shrine of Order is a unique structure that is equally lucrative and perilous. In order to find these special shrines, you need to visit the Commencement or the Rallypoint Delta. These are the places where these shrines can potentially spawn in random spots, albeit very rarely. They have a special, very symmetrical outline. You should be able to distinctly spot this Shrine, in sharp contrast to its surroundings. This is mostly thanks to its grey colored concrete-like texture. It can, however, be tough to spot in snowy locations.
Like most other things in Risk of Rain 2, your only hope of finding a Shrine of the Order is the RNG. And when you finally find one, it will be a goldmine of RNG when you interact with it! You will have to spend a Lunar Coin in order to use these Shrines. In addition to this, they will also downgrade your item pool to merely a single kind of item of every rarity. Considering the fact that they will randomly decide the items you are able to keep, it is a gamble to use these shrines. But at the same time, they have significant benefits to offer as well.
That is it for now. We hope our guide will help you successfully track down the Shrines of Order in Risk of Rain 2. Now, check out our Windows Guides, Gaming Guides, Social Media Guides, iPhone, and Android Guides to read more. However, if there are any queries or feedback, comment down with your name & email ID. We will try our best to reply soon. Also, subscribe to our YouTube Channel to watch awesome videos on gaming and smartphone tips and tricks. Thank you.