The NVIDIA RTX 3070, 3060, and 3050 series has been a massive hit for power PC users whether it comes to professional or personal high graphics or gaming use. Most people use RTX graphics to enjoy games or heavy graphics manipulation work. But recently, people have been facing issues where RTX 3070, 3060, and 3050 displayport not working, and they are unable to connect and configure their PC screens.
The problem mainly occurs when you try to connect your PC for a dual monitor setup and try to do further configurations. The main reasons behind this issue could be a faulty Display port cable or some issues with the secondary monitor. We already have covered a similar issue named Fix: RTX 3060, 3070, or 3080 Not Detecting Second Monitor, which focuses on connecting dual monitor setup.
However, if you're not even able to use the Display port at all, then the issue can be severely massive. It is either due to the GPU not working or maybe due to outdated graphics drivers. In the below guide, we will be taking a look at the working troubleshooting methods to fix the display port issue and help you connect your PC screen.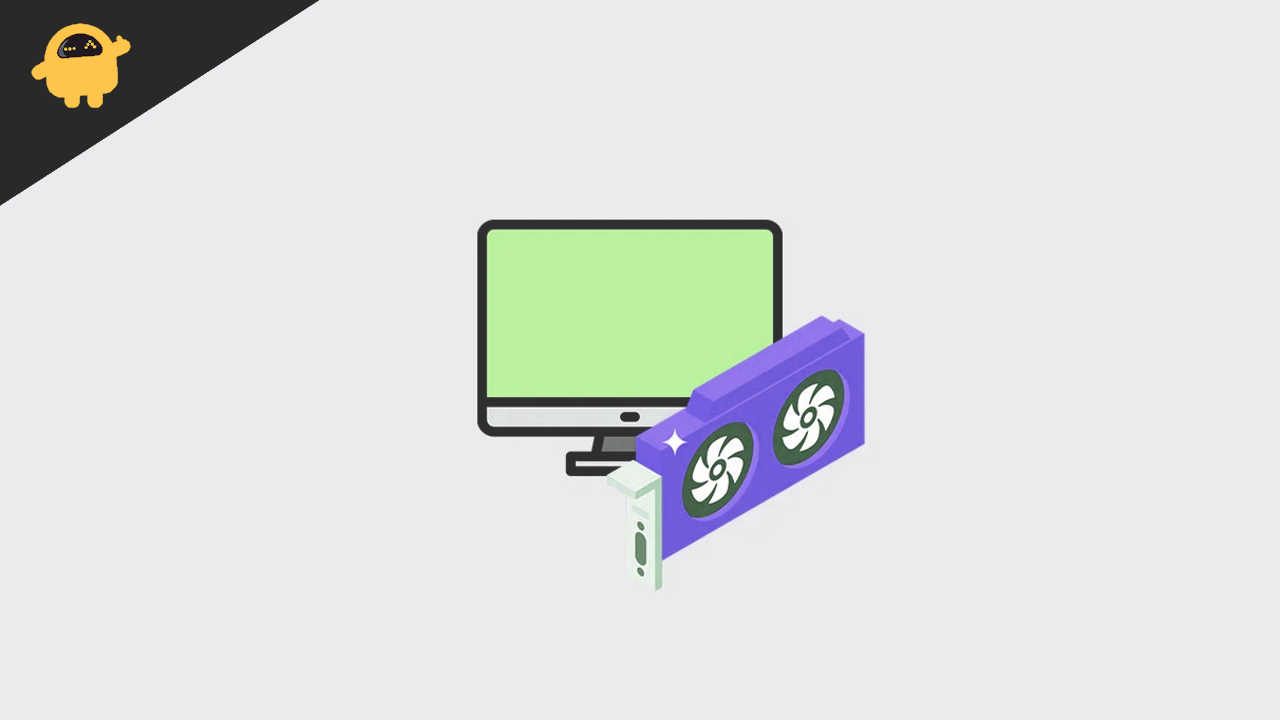 Fix: RTX 3070, 3060, and 3050 Displayport Not Working
There have been countless instances where people try to use the display port to connect to monitors to enjoy the beautiful visual graphics.
The below guide should help you troubleshoot and possibly fix the issue without any external help. Please note that this guide will also work on Ti Models including RTX 3070 Ti, 3060 Ti, and 3050 Ti as well.
Method 1: Check Connections
Sometimes the issue is just local and can be fixed by checking all the wired connections. Since Display ports have multiple small pin connectors, it's important you check if the Display port cable is connected to the monitor properly. If it's not, then you should push the cable into the connector by force and check if it is working.
Surprisingly many users have fixed the issue in such a way. So it's better to try this method out before going further with more complex troubleshooting methods.
Method 2: Unplug Monitor
Over multiple online forums including Nvidia and Reddit, we have found numerous comments on how the problem can b solved by unplugging your monitor. The issue may be just limited to different manufacturers including AOC, Samsung, and Lenovo monitors. However, it is better to check by unplugging your monitor to the wall outlet and then plugging it back again.

If unplugging the monitor doesn't work, then you should also try unplugging the PC itself from the wall outlet.
If this method solves the issue then it means that the wall socket has some problem, and you need to check it checked from your local electrician.
Method 3: Reboot Windows
If the above method does not help you much, then the issue might be just software-related and most preferably Windows itself. You can try rebooting your PC and see if it helps.
There have been many instances, where the issue just seems to fade away when we reboot Windows instead of turning it off and on again.
Method 4: Buy Latest Version of Display Port Cable
Display Port cables are very delicate in nature, and they can easily break when you try to change or configure your DP setup. It's better to check for any physical signs of wear and tear. Also, we recommend you buy a good quality DP1.2 or DP1.4 cable from Amazon according to your device compatibility.
Note: Please check the Display Port version. You can not join DP1.4 output to DP1.2 cable input. However, the other way around is possible.
Many users are trying to connect the latest DP1.4 cable with 5-year-old monitors that only support DP1.2 connections only. Please check if your monitor supports such a connection otherwise use DP.12 cable only.
Method 5: Try a different monitor
It is possible that the PC you just connected is low resolution or has some sort of hardware fault. Either you can try unplugging the monitor for some time and then plugging it back on, or you can use a different monitor to crosscheck if that works.
Method 6: Update RTX Graphics Drivers
Although Windows 11 is fully capable of auto-detecting and downloading the required drivers for your RTX 3070, 3060, and 3050 GPU, but it will be better if you download them manually and install them. The process of downloading and installing the drivers is easy as follows:
Go to the official NVIDIA website and download drivers from here.
Once the drivers are downloaded, open the installation wizard.
Follow the onscreen instructions to install the correct drivers.
Method 7: Use VGA or HDMI Port
If the above method does not help and you need to use your monitor urgently, then you can also use the VGA and HDMI 2.1 port as they essentially work the same as the display port. Most modern PC monitors do come with HDMI and VGA ports, so you can connect your GPU + CPU with them easily.
Method 8: Check V-Bios update
If none of the above methods works for you, then it's possible that the BIOS your PC works on is very outdated and does not support RTX 3070, 3060 & 3050 GPU hardware. But no need to worry as you can also update your PC BIOS to make sure everything runs fine.
BIOS is what runs your PC, if you do not update it right, your PC will not run. The process of updating the BIOS is different for every PC, So make sure to take help from a professional if needed.
Method 9: Contact Customer Support
The Display port on your graphics card may be damaged, and that's the reason for the issue. If you recently have purchased the item, then you can contact customer care and ask for a replacement which shall fix the issue.
Conclusion
This brings us to the end of this guide for fixing RTX 3070, 3060, and 3050 displayport not working. Please note that the Display port you are using must be of good quality with no physical damage. And if nothing works, then you should contact customer care regarding any hardware issues with your graphics unit.