Looking for a solid internet browser that works well with your iPhone, iPad, or Macbook? Well, you're absolutely in the right place! Read on to discover some of the best alternatives to Safari Browser for iPhone, iPad, and other Apple devices!
Safari is a name that has become synonymous with Apple devices. It is the default web browser that comes preloaded on not just iPhones or iPad, but also other Apple devices including the iMac, Macbook, and Mac mini. There are many advantages of using Safari as your default web browser as opposed to a third-party one such as much better performance and battery life.
However, Safari still lags behind the competition in many areas. There are various codecs that Safari just doesn't support. If you absolutely hate not being able to run a specific webpage on your iPhone or Mac due to the restrictions in Safari, then you should probably start looking at the other options. Lucky for you, we have taken the liberty of reviewing some of the best alternatives to Safari for your iPhone, iPad, or Mac.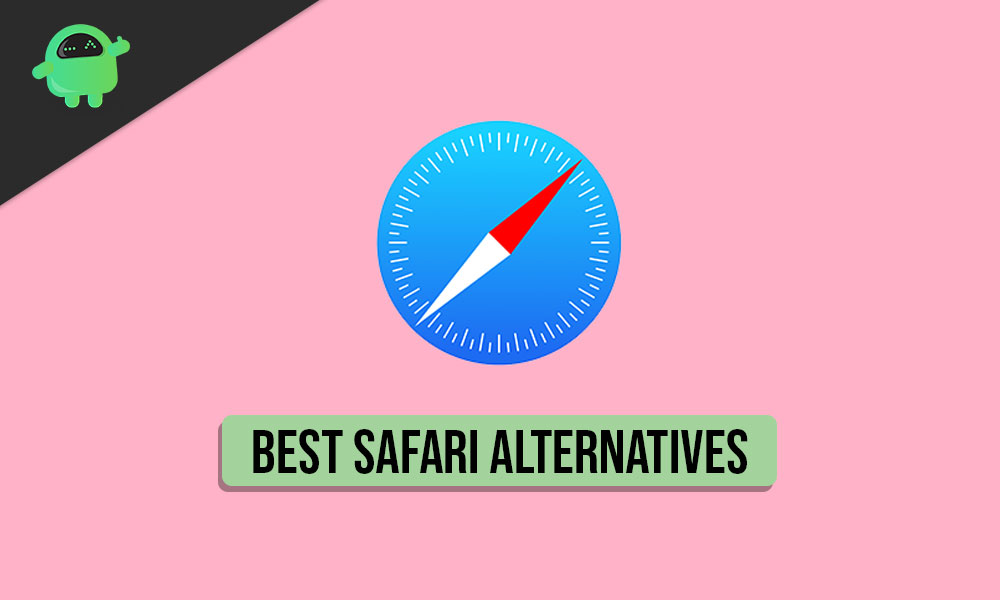 Best Alternatives to Safari Browser
1. Google Chrome
Kicking the list off is the most obvious option out there. Chances are you already have used Chrome in the past on your Windows laptop or on an Android phone. In case you haven't, Google Chrome is probably the cleanest browsing experience out there. What makes Chrome a compelling alternative to Safari is its wide library of apps that are tailor-made for the browser.
There are all sorts of extensions that will make life easier for you. Need a full-on dark theme for all the websites you visit? There's an extension for that. Tired of annoying popup ads on websites? There's a workaround for that too. In addition to its open-source advantages, Chrome also has a very powerful sync functionality that keeps all of your bookmarks, tabs, and passwords securely in the cloud.
2. Firefox
Another great alternative to Safari for your Apple devices is Firefox. The popular web browser has undergone some major changes, both visually and from within. Firefox is the browser to go for if privacy and security is something that you're always paranoid about. There are various settings and options that allow you to tweak the browser's interface and how webpages behave as well.
Firefox also has other add-ons that you might find extremely useful. Examples include a highly secure password manager that eliminates the need for you to remember the passwords to all of the websites you visit. It also comes with a powerful VPN that further strengthens your privacy in and around the internet. Overall, Firefox is a great option to go for if you want a secure and good looking browser.
3. DuckDuckGo
If you still despise Google and how it conveniently asks for all sorts of permissions while you use it as your search engine, try DuckDuckGo. The service first grew in popularity as a search engine and is now a strong contender to Google. DuckDuckGo prioritizes your safety and privacy on the internet before anything else. The browser also comes with the DuckDuckGo search engine and many other privacy features that might interest you.
The browser gives you easy access to the "Tap Fire" button which with a single tap clears all of your browsing histories, leaving no traces. The browser also comes with a built-in blocker against websites and third-party services that automatically ask for your data in the form of cookies. It also forces websites to use the more secure HTTPS connection when available. There are many other features that make DuckDuckGo a must-have if you care about your privacy and security!
4. Opera Touch
Up next on our list of some of the best alternatives to Safari is Opera Touch. This web browser prioritizes the user interface and navigation above all else. Opera Touch has been awarded the best-designed web browser available for iOS in the past, and the easy-to-use interface is sure to attract almost everybody. As stated previously, the emphasis on navigation and gestures is what makes this a very interesting browser for iPhones and iPad.
You can choose between two modes of navigation and if you go with the slightly less conventional gestures, you will be pleased to find out just how quick and fluid the navigation is. This browser is also a great option to consider if you like using your phone with one hand. Apart from the ingenious gestures, the web browser itself is snappy and loads web pages much faster than the other options.
5. Microsoft Edge
While using a product built by Microsoft on an Apple device seems ironic, it doesn't hurt as long as it works right? Microsoft Edge has seen several huge changes in the recent past and is now genuinely a really solid alternative to the likes of Safari or Google Chrome. The iOS version of Microsoft Edge is really snappy, minimal, and works just as advertised. It has enhanced privacy features that keep your data safe and secure.
However, If you've been looking for a compelling alternative to Safari for your Macbook or iMac, then Microsoft Edge is one of the most powerful options out there. It loads webpages much faster than Safari or Google Chrome and also has a very modern user interface. There is a built-in web store that has some useful extensions such as adblockers or a dark mode extension, for example. You can import all of your important bookmarks while making the switch to Microsoft Edge from your previous browser as well.
Conclusion
That's all folks! We hope you enjoyed our roundup of the best alternatives to Safari Browser for iPhone, iPad, and Mac in 2020! Which one among the list is your favorite, and how many of these alternatives to Safari Browser have you already known or have been using? Know other good web browsers that you feel people might find interesting and useful? Do let us know in the comments section below, we'd be delighted to hear from you guys!