The Samsung Galaxy F14 5G is a newly launched smartphone in India, featuring an in-house Exynos chipset, a massive 6,000mAh battery with 25W fast charging support, and an array of impressive features. Catering to the budget and mid-range segments, this addition to Samsung's F-series lineup has two storage configurations and three stylish color options. The Galaxy F14 5G arrives with a fresh new set of stock wallpapers offering an exciting, unique aesthetic.
The wallpapers were extracted from the device's firmware by XDA Developers, and the results are stunning. The collection boasts eight captivating static wallpapers and four lively live wallpapers designed to complement the phone's color palette. Additionally, the set features eight optimized wallpapers for DeX mode, boasting a resolution of 3200 x 3200, perfect for desktop or laptop use.
The static wallpapers of the Galaxy F14 5G are available in WebP format, while the live wallpapers come in MP4 format, with a resolution of 1440 x 3088. However, you may need to rely on third-party applications to use them as live wallpapers on your device.
If you want to infuse fresh style into your older phone, look no further than the Samsung Galaxy F14 5G wallpapers. The download link provides access to the full-resolution wallpapers, which are large enough to look stunning on any device. We've got you covered if you're unsure how to use the MP4 files as live wallpapers.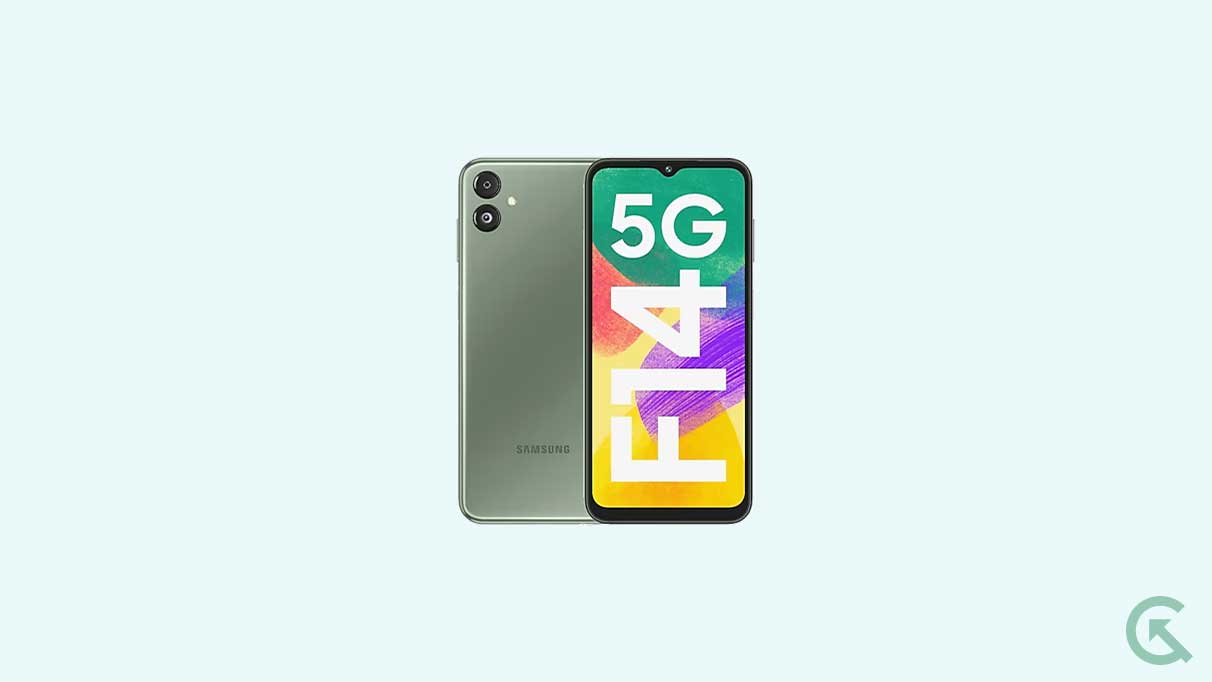 Samsung Galaxy F14 5G Device Overview:
The Samsung Galaxy F14 5G is a feature-packed smartphone designed for those seeking performance, connectivity, and battery life at an affordable price point. With a 6.6-inch Full HD+ IPS LCD display panel, 90Hz refresh rate, and Corning Gorilla Glass 5 protection, this device offers a vibrant and durable screen for an immersive multimedia experience. Running on Android 13 with OneUI 5, the Galaxy F14 5G promises up-to-date software support with two guaranteed Android updates and four years of security updates.
Powered by the 5nm Exynos 1330 octa-core chipset and up to 6GB of RAM, the F14 5G delivers smooth performance and the option to add 6GB of virtual memory utilizing unused storage. The dual rear camera setup features a 50-megapixel primary sensor and a 2-megapixel depth sensor, while the 13-megapixel front-facing camera ensures high-quality selfies and video calls.
A key selling point of the Galaxy F14 5G is its 6,000mAh battery, which provides long-lasting usage and supports 25W fast charging via a USB Type-C port. The device also offers extensive connectivity options, including 5G, 4G LTE, Wi-Fi, and Bluetooth, along with a fingerprint sensor for secure access. Overall, the Samsung Galaxy F14 5G is an impressive mid-range device that caters to the needs of modern smartphone users.
Download Samsung Galaxy F14 5G Stock Wallpapers
How to set videos as live wallpapers on Android devices?
You can use the Video to Wallpaper app to set videos as live wallpapers for Android devices. The app on the Google Play Store offers a simple process for setting up live wallpapers. Here's what you need to do:
Install the Video to Wallpaper app from the Google Play Store.
Open the Video to Wallpaper app and tap the + icon in the bottom right corner to add new live wallpaper.
Tap the "Choose" button in the pop-up to select the wallpaper from your device's internal storage.
Select the video you want to use as live wallpaper.
Tap on OK to confirm the selection.
Tap on Apply to set the video as live wallpaper.
Select Video to Wallpaper on the following page.
Tap the "Set Wallpaper" button at the bottom of the preview pane.
Select the "Home screen" or "Home screen and lock screen" option to apply the wallpaper.
The selected video should now appear as a live wallpaper on your device.
In addition to Video to Wallpaper, many apps on the Google Play Store offer similar features. You can explore these alternatives to find the one that suits you best.
How to set videos as live wallpaper on Samsung devices?
On the other hand, some Samsung devices have a built-in feature that allows you to set videos as live wallpapers. While the process differs from a third-party app, it is still straightforward and convenient. Here's how you can do it on a Samsung device:
Open the video you want to set as live wallpaper.
Then, tap on the three dots in the bottom right corner of the screen.
Tap on the "Lock screen" option.
The video should now be set as your live wallpaper on your lock screen and start playing automatically when you go to the lock screen. Unfortunately, this live wallpaper will not appear on the home screen. You must still use a third-party app to apply the live wallpaper to your home screen.
In conclusion, the Samsung Galaxy F14 5G stock wallpapers are a fantastic way to revitalize the look of your device. The collection features a diverse range of static and live wallpapers, ensuring you'll find the perfect match for your device. So, why wait? Give your phone a new lease on life with these breathtaking wallpapers.