Samsung Galaxy A12 is an entry-level smartphone from the South Korean giant with seemingly decent specifications. It has both pros and cons which is something even flagship smartphones have. One of the most common issues is the Samsung Galaxy A12 overheating issue. The phone gets warm quickly. Although the issue isn't because of any defect, this could be a hardware or software-related issue. Here's more about the Samsung Galaxy A12 overheating issue and how you can fix it.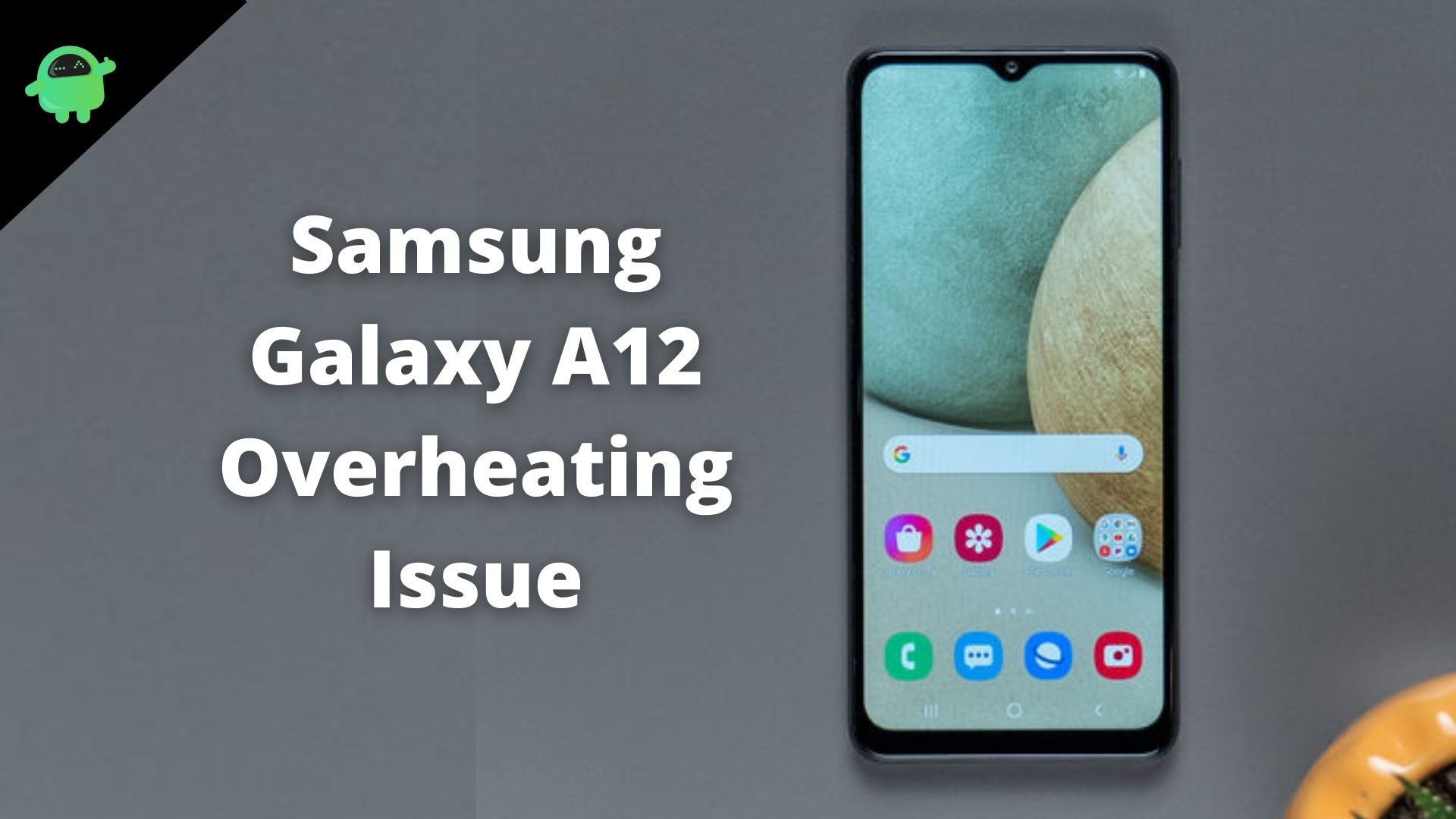 Reasons why your Samsung Galaxy A12 is Overheating
Even though Samsung Galaxy A12 is an entry-level smartphone at an entry-level price tag, its targeted audience is someone who cannot afford expensive phones or doesn't have any requirement of buying expensive phones.
The users are complaining about overheating issues and truth be done, there are many reasons why it would happen.
The display is too bright
Using the phone under direct sunlight
Too many unused apps
Over Usage
Unauthorized charged usage
Charging for a longer duration
Outdated apps
Outdated Android firmware
There's no ventilation
Hardware issue
Why should you avoid (or fix) Samsung Galaxy A12 overheating issues?
Phones do get warm when using them and that's unavoidable. However, the concern is overheating which is a point where you feel the phone has become warmer than it should. Overheating can cause a myriad of problems from dipping the phone's performance, introducing lags, and freezing issues.
If the phone's temperature continues to rise, it can damage the components inside, possibly burning the motherboard and that will be a disaster. I have listed out the obvious reasons why Samsung Galaxy A12 overheating issue would commence. Read further to know how to fix the issue.
How To Fix Samsung Galaxy A12 Overheating Issue?
If your Samsung Galaxy A12 smartphone is overheating, I have listed out some methods that you can use to fix this issue or at least curb it to the greatest extent.
#1: Ventilate your phone
Usually, the heat generated by the processor and other components is propelled out of the various ports. If your phone has a cooling pad or VC, it will take care of heat dissipation but Galaxy A12 doesn't have it. If you fail to keep the phone ventilated, overheating issue is just the tip of the iceberg of the problems you'd face.
Check if you use your phone while blocking access to the ports. If it's not you, check if the phone case or cover is blocking the ports preventing the heat from dissipating. All this can cause the heat to trap inside the device and warm the core temperature as it stays for longer.
#2: Dim the display
We usually use our phones with the highest brightness on the display. Although it improves user experience, it tends to put a lot of strain on the battery and our resources. Thus, it is usually recommended to dim the brightness when not needed. There are two ways to do it.
Automatic: You have an auto-brightness feature on your Galaxy A12. Once you enable it, the feature will take an ambient light sensor to detect if the light in the surrounding is adequate or not. If the ambient light is too high, it will yank up the display's brightness to make the display visible. On the contrary, if it's nighttime or the ambient light is less, it will automatically alter the brightness so that the display doesn't put a strain on either end, be it the system or the user's eye.
Manual: As you must have guessed, this is a manual task where you can increase the brightness when there's too much surrounding light. Similarly, bring down the brightness in a dark room or place.
#3: Stop using the phone in direct sunlight
I am pretty sure it is something you as a user would do and blame the phone for getting too warm. Using your phone under direct sunlight can cause the device to heat up as metal or plastic which forms the chassis of the phone are good conductors of heat.
Plus, the display can act as a magnifier, and thus, your phone will get sufficiently heated in just a few minutes under direct sunlight. Thus, it is advisable to fend off using the phone in such conditions.
#4: Stop overusing the phone
I get that it's your phone and as long as the battery isn't fully drained, nothing can stop you from using the phone for hours at a stretch except if the Wi-Fi is done. Depending upon the use case, it could be either binge-watching or show/movie or chatting, gaming, or other activities. However, overusing the phone can cause the processor (and other components) to do a lot of work and generate heat which has to be ventilated.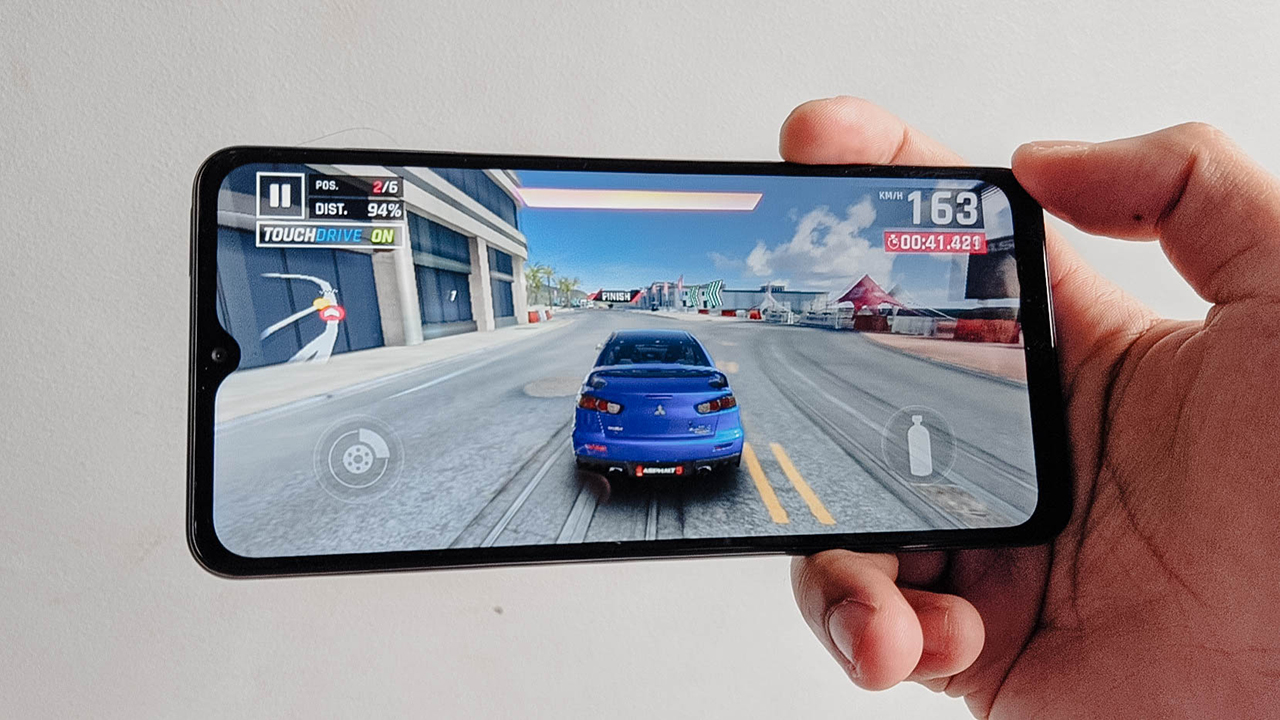 Usually, when someone is using his/her phone, the device gets ample time to cool off. However, when someone is using the device for hours at a stretch, there's only little the device can do even if equipped with a cooling pad and vapor chamber. This means it will eventually overheat. If you are doing the same with your Samsung Galaxy A12, it's time to take a cue from this method and stop overusing the phone.
Turns out using the phone in snippets or short bursts can resolve the problem. PUBGM for an hour? Try breaking it up into two parts with a 5-10 minutes gap in-between. This should give your phone enough time to cool off.
There are a few things that I need to list here that you can use to fix Samsung Galaxy A12 overheating issue. At first, if you are charging the phone for longer than it should, this may cause overheating problems for sure. Apart from that, using an unauthorized or third-party charger can cause various issues on Galaxy A12 such as it would start lagging or freezing when connected to the charger.
It can even overheat when connected to a 3rd-party charger for a longer duration. If you haven't understood the solution by now, it's quite simple. Always use the original charger and avoid overcharging.
#6: Too many used apps
I am not a fan of installing apps on my phone and keeping it even if I am not using them. These apps still consume resources like the memory and battery and thus, can potentially contribute to raising the heat production under the hood. If you aren't using an app at all or may not need it for a while, it is a best practice to uninstall those apps. Since we are connected to the internet 24/7, you can download the app you uninstalled earlier in a jiff.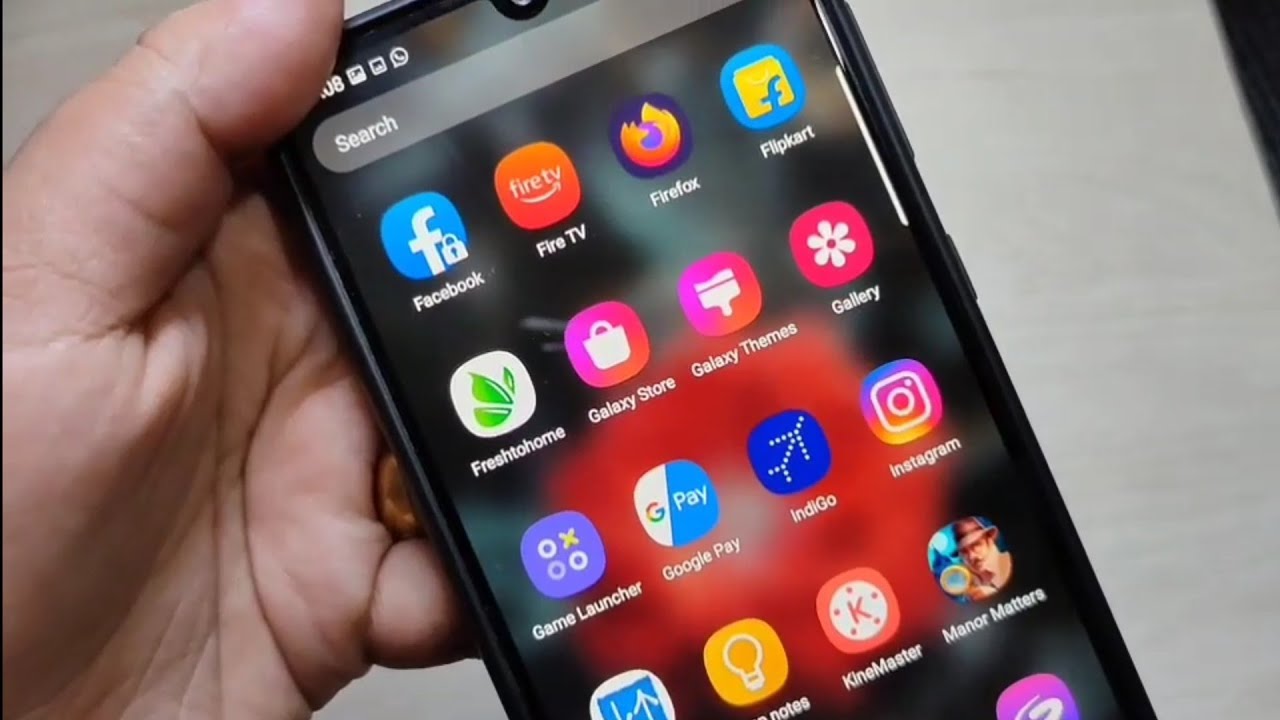 To uninstall an app, go to Settings on your Samsung Galaxy A12.
Proceed to Settings >> Apps.
Check out the list of apps that you want to remove, tap on it individually and press the "Uninstall" button.
Once you have gotten rid of all those unwanted apps, reboot the phone and monitor its performance in case it begins overheating again.
#7: Problems with the cache files
Cache files are those parts of the memory on your phone that speed up retrieval. These files contain data that would make opening an app or doing someone on a website quicker. Cache files are overwritten repeatedly and although the process continues without a hitch, sometimes it may fail to cause performance issues on a phone. Overheating issues can be a byproduct but it is quite easy to delete these cache files.
Open Settings on your phone and proceed to Apps.
Next up, click on an app >> Storage >> and press both "Clear Data" and "Clear Cache".
Repeat the same procedure for all the apps except system apps.
Note that when you delete cache files, you will be automatically logged out of particular accounts on apps so keep the login credentials handy. And yes, you can choose to not delete the cache of an app or two while deleting others.
#8: Outdated apps
Apps on your phone should be updated to the latest patch to keep it away from bugs and glitches. Turns out outdated apps can act in an adverse way and that is where updating the app comes into play. Here's how you can do it.
First, go to Google Play Store.
Navigate to the "My apps and games" or "Manage apps" section where you will get the list of all the apps installed.
You can either choose to update apps one by one or press "Update All" or you can turn on "Auto-update".
#9: Outdated Android firmware on Galaxy A12
As you would attract bugs/glitches with outdated apps, outdated software (Android-powered OneUI on Samsung Galaxy A12) requires to be updated as well. Here's how you can do it.
First up, go to Settings >> About Phone.
Proceed to Software Updates where you can check if there's an update or not.
Once you have received an update, download and install it, and that's done.
#10: Reset the phone
If you believe that the problem is software-related on your phone, it's time to reset the phone. This should also help you find out if there was a problem with the software or the hardware aspect. Here's how you can do it.
Firstly, turn off the device.
Next, press the volume UP and Power button simultaneously and continuously for a few seconds until the phone buzzes.
When you boot into the recovery mode, you can use volume button to navigate and power/side button to select.
Go to "Wipe Data/Factory Reset".
Next up, confirm wiping the data by selecting "Factory Data Reset".
After the process is over, press the "Reboot System Now"
Check if the phone is overheating or not.
#11: Hardware issue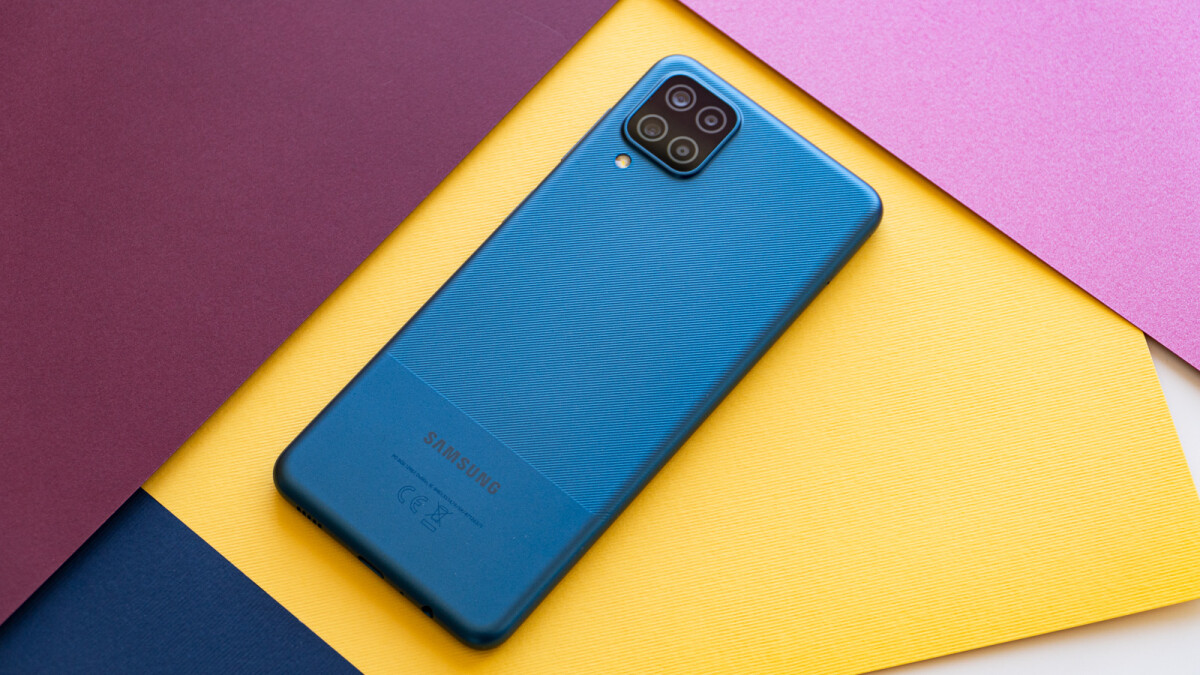 After about 10 methods related to the software aspect, the problem is still intact. There is a probability that there's something wrong with the hardware aspect of your device. It could be anything from the battery to the processor and anything in-between. For this, you will have to report to a service center to get the problem fixed. This might take a few days depending upon the severity of the case but your phone should work fine after fixing the culprit hardware.
Conclusion
These were 11 methods that you can employ to fix the Samsung Galaxy A12 overheating issue to prevent damage to the components in the long run.