Samsung Galaxy Buds are an excellent accessory for Android users, and if you are in the Samsung ecosystem, it will get you more features than usual. Many Samsung S series users use the Galaxy Buds as their go-to audio accessory. But these buds are not free from bugs or issues.
One of these issues is the random pausing issue. While in the middle of a music session, the Galaxy Buds 2/ 2 Pro would suddenly pause without any input from the user. If you are someone who is struggling with this issue, this article will help you out. Here, we have listed some standard solutions to resolve this problem. So without any further ado, let's get into it.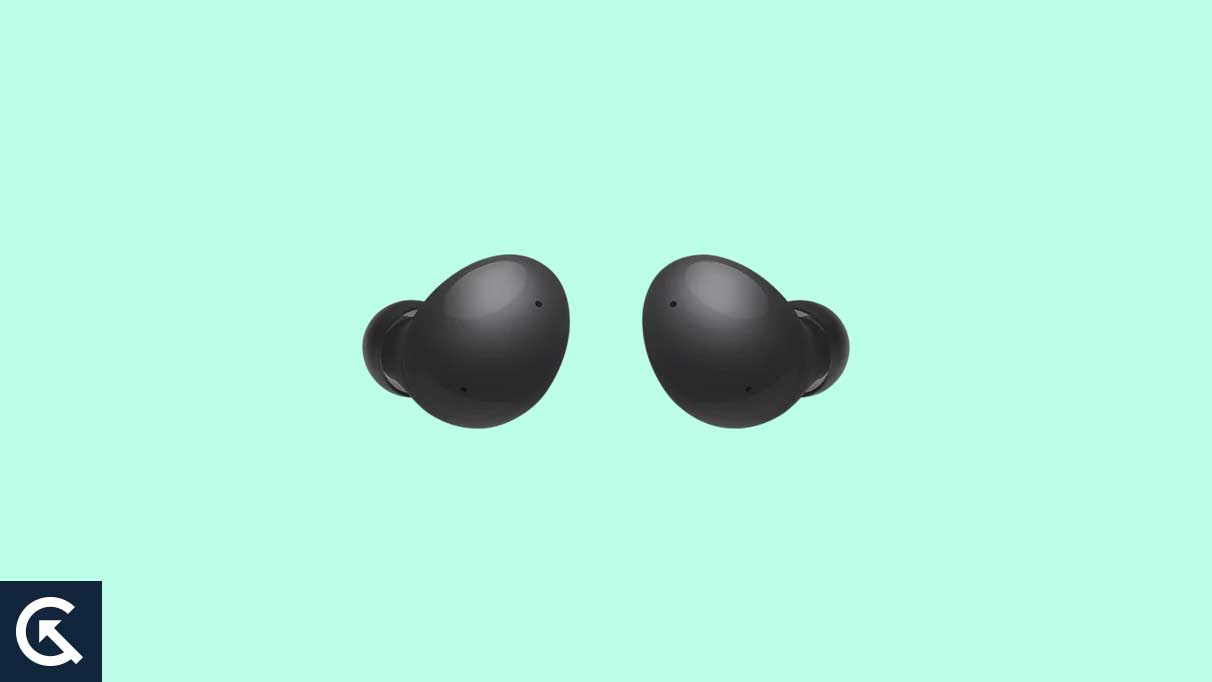 How To Fix Samsung Galaxy Buds 2 / 2 Pro Keeps Pausing?
The solutions listed down below are general fixes, and one of the solutions should help you resolve your problem. Try one solution after the other until you find the one that works for you.
Reset the buds:
A reset will clear out everything on your earbuds, including all previous connections saved with them. This can help clear out any possible software inconsistencies with the earbuds.
Place both the buds in the case and charge them up for at least 10 minutes to reach the minimum usable level.
Open the Galaxy Wearable application.
Tap on the About earbuds option.
Tap on Reset earbuds.
Then tap on Reset to confirm your action.
After the factory reset is complete, you should be able to use the Galaxy Buds / Buds Pro usually. If, for some reason, you still encounter sudden pause issues, try the next solution.
Check for updates:
Updating the buds to the latest firmware is essential if you want to ensure that there are no bugs hindering your bud's performance. You will need the Galaxy Wearable app on your phone, tablet, or PC to update the buds. Now let's take a look at the process.
Ensure you have the latest Galaxy Wearable app installed on your device.
The app will inform you when there is an update for your buds.
Launch the app and tap on the notifications tab. If there is a notification for an update, download and install it for your buds.
You can try the manual process if you do not see an update on your app popping up automatically.
Charge up the earbuds entirely and leave the lid open.
Go to the buds settings page and then select software update.
Tap on download and then install.
If updating the buds does not work, try the next solution.
Disable other devices:
If your earbuds or smartphone are connected to several devices, that might be the reason behind the buds pausing randomly. So it would be best if you disconnected the other devices connected to your smartphone first and unpair devices other than your smartphone that were previously paired up to your buds.
Try the next solution if disconnecting or disabling other devices does not solve your problem.
Tweak auto-pause feature:
The earbuds come with an auto-pause-on detection feature that pauses your earbuds every time you take them out of your earphones. And as soon as you put them back in, the playback resumes. Sometimes when you are running or involved in a physical activity, your earbuds might come off their place, which might auto-pause them. Even though you have not removed them from your ears completely, the auto-pause feature might still pause them.
To ensure this is not the case, insert the earbuds into your ears firmly and ensure you do not have oily or sweaty ears while using the earbuds.
If even this does not help you, try the next solution.
Check the battery life:
The buds need an adequate amount of battery in them to function correctly. If the buds are not adequately charged or are low on battery, you will encounter all sorts of issues with them, auto-pausing being one of them.
So place the buds in the case properly, charge up the issue using the default cable and try using them only after they are fully charged.
If your problem persists even after this, try the next solution.
Maintain the range:
The earbuds require blue tooth for connectivity, and blue tooth connectivity has a range. The connection will be interrupted if your connected devices are out of range. So if your smartphone and earbuds are too far apart, bring them closer and then try using the buds again.
If it still pauses randomly, try the next solution.
Contact customer support:
If none of the above solutions works for you, take your buds to the nearest Samsung service centre and inform the people there about your problem. They should find a resolution for you. If there is any hardware damage, you could even get them replaced or repaired there.
Additionally, you should know whether any sleep mode or power saving mode is enabled on your phone. These modes can limit your bud's functionality to save more battery.
So this is how you can fix the Galaxy Buds 2 / 2 Pro Keeps Pausing issue. If you have any questions or queries about this article, comment below, and we will get back to you. Also, check out our other articles on iPhone tips and tricks, Android tips and tricks, PC tips and tricks, and much more for more helpful information.