Samsung just recently released the Samsung Galaxy F41, and already, people are encountering issues with it. One of the common ones is the device not turning on. Now since it is a new device, it could be a potential hardware issue, in which case replacement would be the best thing for you. Another reason could be the corrupted installation of the firmware on the device. But besides these two potential reasons, other factors might affect the performance of the F41 too.
Here, in this article, we will take a look at what you can try to turn on your Samsung Galaxy F41 when it is not responding or turning on for some reason. All these are minor fixes, and you should have a working smartphone after trying one of the fixes. But if these fixes do not work for you, you would have to take the device to a Samsung exclusive retail store. So without further ado, let's take a look at these fixes.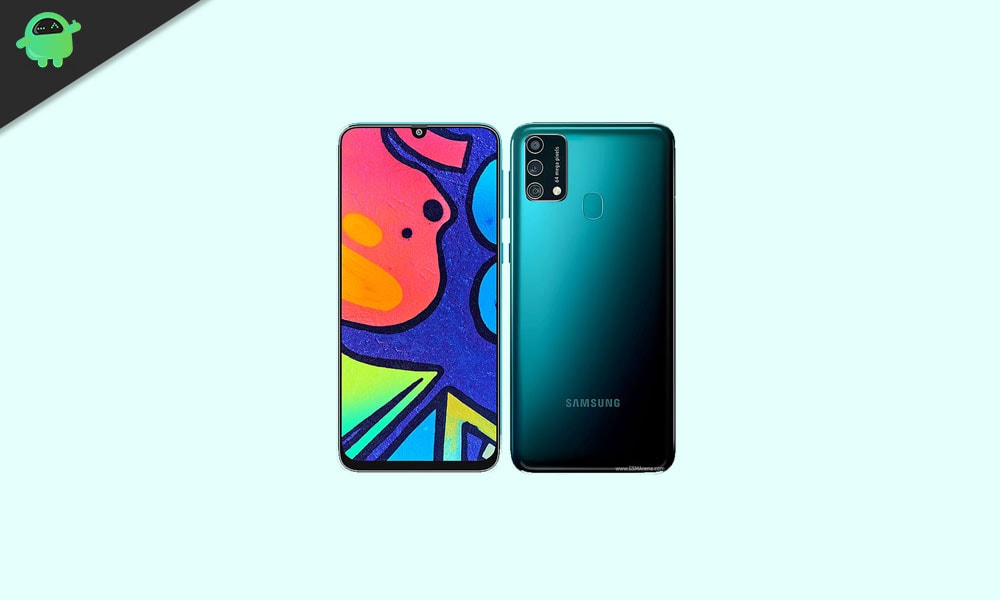 How to fix the Samsung Galaxy F41 not turning on?
Yes, you can have power issues with your new phones as well. Let's see what the fixes you can try to turn your device on again are.
Check your battery:
Sometimes it's merely the battery on your device running. Maybe the charge was low on your, and an application on your phone emptied your battery. So the first thing you should turn on the Samsung Galaxy F41 is to connect it to the charging adapter and cable that came with the box.
Next, check if the power button is functioning correctly. Sometimes the power button gets stuck inside, and it requires a greater force to operate. So try pressing the power button a bit harder. Also, be sure to press and hold the power button for a while. Some devices take a while longer to turn on completely. If you feel the problem is indeed with your power button, you should get it replaced at a nearby Samsung repair center.
Check the screen:
Sometimes the device turns on, but due to hardware issues, the screen cannot display anything. It happens quite rarely that the entire pixels on the screen turn off completely. So if you are not sure about it, check it out by visiting a nearby Samsung repair center. In this case, you will have to replace the display, but since the Samsung Galaxy F41 is still under warranty, so you don't need to worry about the costs of display replacement here.
Overheating:
Sometimes a phone turns off completely when the temperature is out of control. If your smartphone is having overheating issues, then the device might turn itself off to normalize the temperature. After the temperature is normal internally, it should work fine. So wait a while and then try turning on the Galaxy F41 after ten to twenty minutes.
Liquid damage:
The Samsung Galaxy F41 is not IP certified, and it is not water-resistant in any other way. So if a few drops of water get into your device's mainframe, it will disrupt the circuit inside the phone, and it won't turn on. So if there was any water damage before the device turned off, quickly use a hairdryer to rapidly blow hot air into all the phone ports. This heat will blow up the water inside and stop any further damage that may be possible.
Hard restart:
Samsung smartphone has a hard restart where you need to press and hold the Volume down + Power key for 7 seconds, and the smartphone will restart. Sometimes it might take longer than 7 seconds, though. And if you don't see the Samsung logo after the 7 seconds, then plug in your smartphone to your charger. After charging up the phone for ten minutes, try the same pressing procedure and hold the Volume down + Power key for 7 seconds.
If even this does not work, then there is something wrong with the smartphone's hardware. Suppose it is not the screen then something else. So go to your nearest Samsung service center and get it repaired under warranty.
So that is all you can do when your Samsung Galaxy F41 is not turning on. If you have any questions or queries about this guide, then comment down below, and we will get back to you. Also, be sure to check out our other articles on iPhone tips and tricks, Android tips and tricks, PC tips and tricks, and much more for more useful information.