Last week, Samsung Galaxy Note 9 price and launch date revealed by a polish site for Poland. According to the fresh reports coming from the South Korea that claim the pre-orders of the Galaxy Note 9 will start one week after the phone unveil.
A South Korean smartphone company, Samsung already confirmed that the date of the launch event on August 9. But Samsung surely until the Galaxy Note 9 at that event it's not confirmed officially yet. Last year, the company launched Galaxy Note 8 on August 23, this time Samsung launching the successor of the Galaxy Note 8 lit bit earlier. In 2017, Samsung Galaxy Note 8 available for purchase from September 15.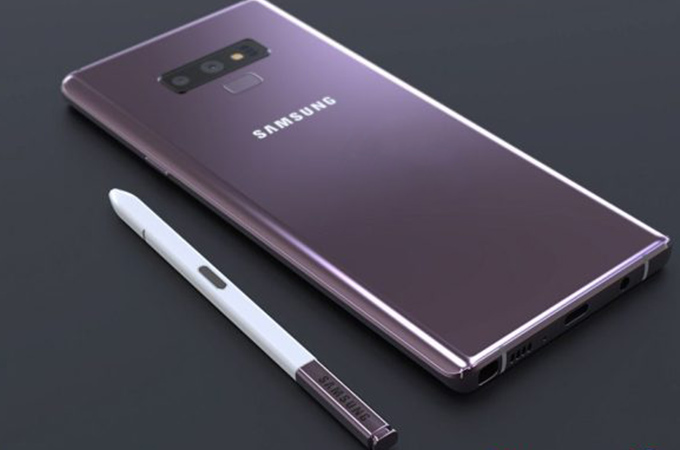 According to the previous reports that suggest that the Galaxy Note 9 will available for the pre-order on the same day when it gets unveil officially in Poland. The shipment of the phone will start on August 24. Now, we have a new report that suggests that Samsung Galaxy Note 9 pre-order will start from mid-August in the company's home market, South Korea. The company launched the Galaxy Note 8 in 42 different markets on the same day it unveiled. We can expect the same for the Galaxy Note 9 too. The company expected to launch the phone in several markets on its unveiling day.
In terms of design and look, Samsung Galaxy Note 9 will have a similar design to the Galaxy Note 8. There is only one major difference between both of them is fingerprint placement. The Galaxy Note 9 will come with a fingerprint scanner below the camera on the back side while the Galaxy Note 8 has beside the rear camera. There are speculations that the company will launch the Qualcomm Snapdragon 845 powered Galaxy Note 9 in U.S., Canada, Latin America, China, Hong Kong and Japan. While the Galaxy Note 9 Exynos 9810 model will available in other markets including entire Europe.
There are also some leaked specs details of the phone. The Galaxy Note 9 will have 6.3-inch Super AMOLED Infinity display. The phone will also come with 6 GB of RAM and 128 GB internal storage. It will have dual camera sensors on the back side and pack with 4,000 mAH capacity battery inside the body. The company may also launch the higher Galaxy Note 9 model that may come with 8 GB of RAM and 256 GB or 512 GB internal storage. The Galaxy Note 9 will have the first S Pen ever to support of Bluetooth connectivity.