Samsung Galaxy users, get ready for some action! We all know that Google has rolled out the Android 12 Developer for the pixels so that the developers start optimizing their apps for the Android 12 version. Google released the Android 12 beta for the public back in May. However, unlike other Android vendors, Samsung kick-starts its beta program after Google releases the stable update.
But, Samsung Galaxy S21 users get confused if they are the first Samsung smartphones to get updated with Android 12 based on the company's One UI 4.0 skin. Well, worry not! Samsung Galaxy S21 users, this article is especially for you. It focuses on tracking all developments connected to Android 12 (One UI 4.0) updates for Samsung Galaxy smartphones. We recommend you bookmark this article.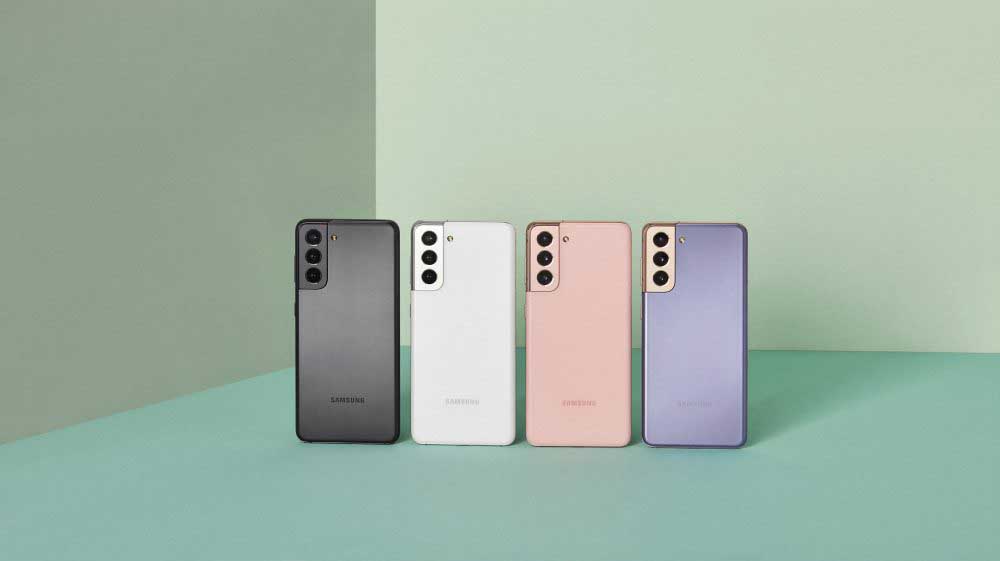 Samsung Galaxy S21, S21 Plus, and S21 Ultra Android 12 (One UI 4.0) Update Tracker
Last year, the Software update policy of Samsung had revised. According to the official confirmation, all the Galaxy flagships will get at least 3-major Android upgrades. Among them, Samsung Galaxy S21 series devices will be the front ones in line. So, here's the list of Samsung Galaxy S21 series eligible devices for upcoming Android 12 and One UI 4.0 updates.
Samsung Galaxy S21

Samsung Galaxy S21 Plus

Samsung Galaxy S21 Ultra
Current Software Update Status:
Currently, the Samsung Galaxy S21 series is running Android 11 based One UI 3.1 software. And in terms of the latest security patch, the Galaxy S21, Galaxy S21 Plus, and Galaxy S21 Ultra are running the June 2021 security patch.
Android 12 (One UI 4.0): What's New?
As the name suggests, One UI 4.0 is a new custom skin for Samsung smartphones based on the Android 12 (Upcoming). Looking at Samsung's history, it always brings exciting features and improvements with every version of the One UI. One UI 4.0 will also come with an optimized user face, added attractive and upgraded features. Let's look out some features:
Native Scrolling Screenshot

Appealing design changes

Access to Google Assistant through the power button

Major developments for tablet
Samsung Galaxy S21 Android 12 (One UI 4.0) Release Date
We don't expect much to change unless the company plans to take things up with Android 12. So, if Google releases the stable version of Android 12 in public somewhere in September; Then Samsung users can expect to see the One UI 4.0 beta program for the Galaxy S21 series after a month. It will soon expand to other devices such as the upcoming Note 21 series and Samsung's foldable phones–expected to launch later this year. 
The stable update may go live for its flagships (2021) in December, and most other models including, the S21 series, will get updated in the next three to four months. However, One UI 4.0 update is still far away. But once we get more information, we will surely update the article.
Also Check: Download Google Camera for Oppo Reno 6 / Reno 6 Pro
Android 12 (One UI 4.0) Update Tracker:
July 19, 12:45 pm (IST):

 New developments showed that Samsung had started developing Android 12 (One UI 4.0) for the Samsung Galaxy S21 series.

June 21, 03:55 pm (IST):

 A few screenshots were viral online in which a device was running One UI 4.0. However, they proved to be fake as the device was the Samsung Galaxy A50.

June 24, 03:45 pm (IST):

 As per some reports, Samsung has assigned Palette codename to the Samsung Galaxy S21 Android 12 based One UI 4.0 update program.

June 25, 02:16 pm (IST): 

According to reports, the Android 12 (One UI 4.0) Update rollout might be faster than the One UI 3.5 update.

July 05, 05:00 pm (IST):

Samsung will soon start the One UI 4.0 beta program. Also, Samsung has been testing Galaxy S21 smartphones with the new OS and One UI 4.0 for a couple of weeks. And it may fasten the development in the next few days and start testing on other eligible devices.
Note:
We will update the article after getting more info on Samsung S21 (One UI 4.0) update. Until then, you can bookmark this article for the future.