Today, Samsung launched two new devices the A6 and A6 Plus in Galaxy line up. The A6 and A6 Phavehas been in quite a lot of news in the form of leaks. These devices are going to be the knights in Samsung's mid-range lineup. The main enticements of the A6 series are the Samsung's infinity display and the Camera setup. Samsung managed to add a Super AMOLED bezel-less infinity displays in both of the devices.
The Galaxy A6
The smaller one between the two, the Galaxy A6 runs on an octa-core 1.6 GHz chipset. It comes with options for 3 GB/ 4 GB RAM along with 32 GB/ 64 GB of internal storage respectively. There is also expandable storage via micro USB upto 256 GB. The Samsung Galaxy A6 is powered by a 3,000 mAh battery. Comes with Android Oreo out of the box.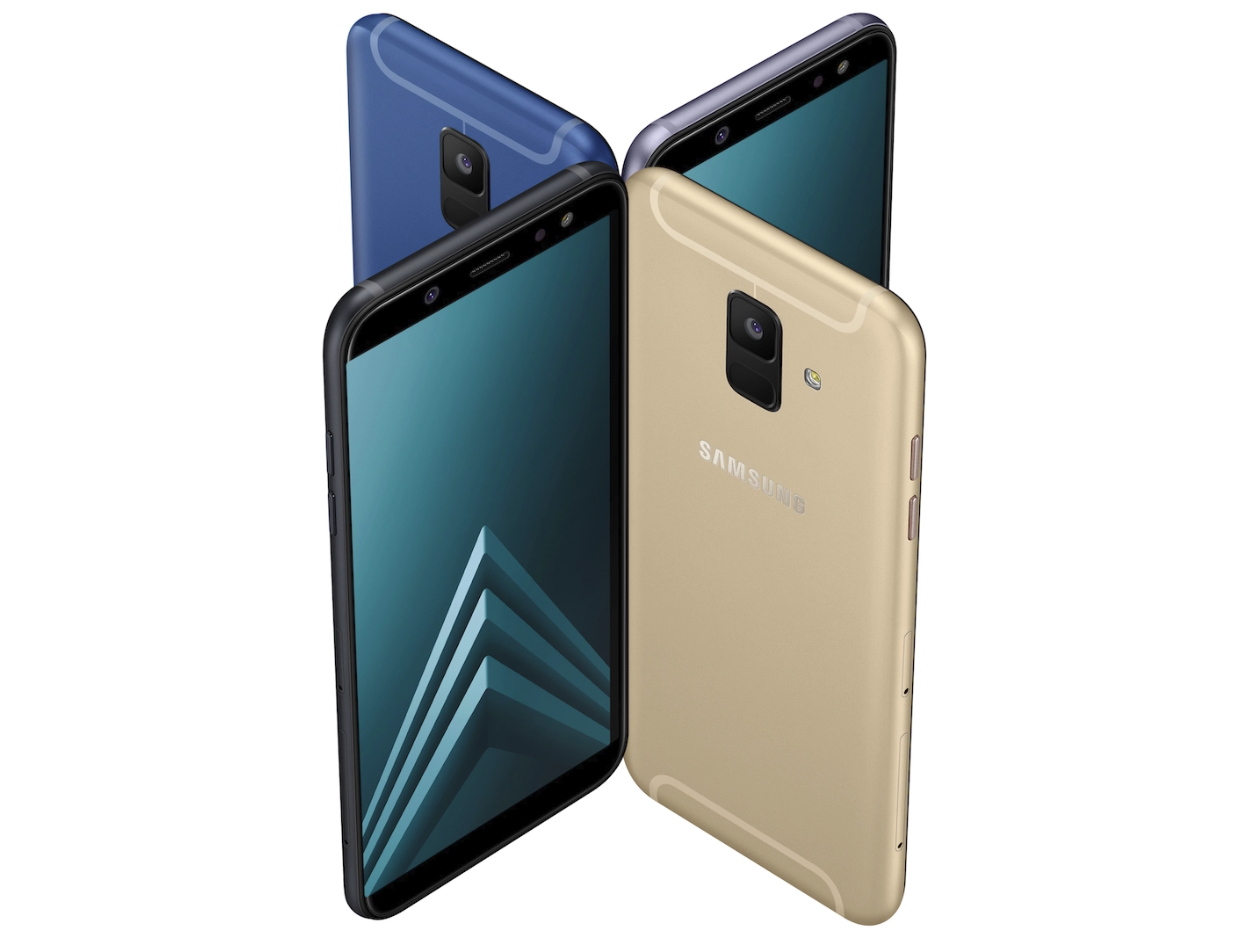 The main pull of the device – the cameras are a mixture of 16 MP f/1.7 rear sensor and a 16 MP f/1.9 selfie camera. Both these camera set up have their individual LED flash. The other great feature of the A6 is the infinity display. The Galaxy A6 has a 5.6inches Super AMOLED display running at 720×1,480 resolution with 18.5:9 aspect ratio.
The Galaxy A6 Plus
The big brother of A6, the A6 Plus runs on a Qualcomm Snapdragon 450. Running at 1.8 GHz by an octa-core CPU. Being the 'Plus' model of the two, the A6 Plus gets a slightly bigger battery of 3,500 mAh. The storage and memory options of A6 Plus accord with the A6. A6 Plus also gets the same 3 GB/ 4GB with 32 GB/ 64 GB options.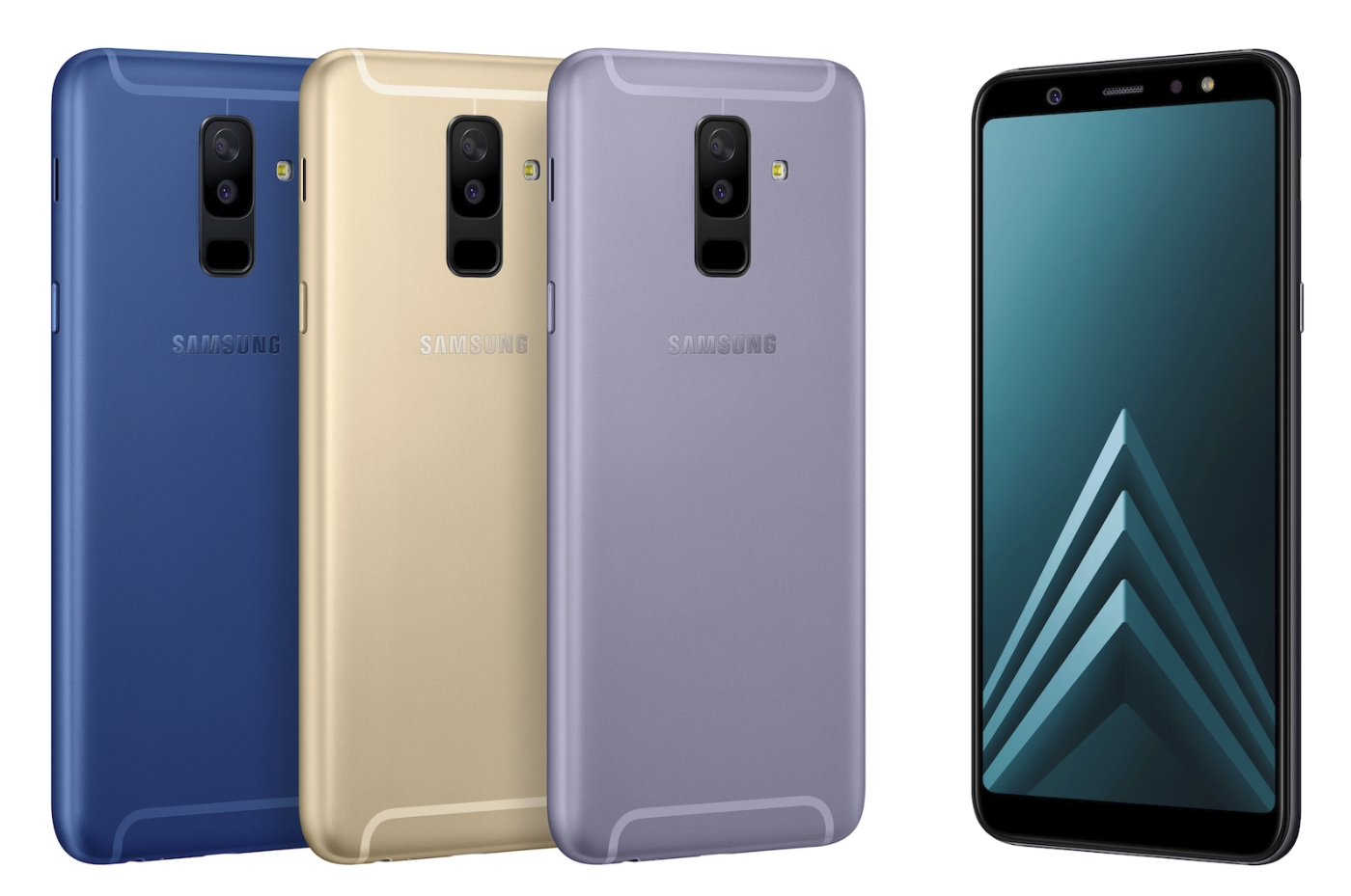 Just like A6, the A6 Plus also comes with an 18.5:9 aspect ratio Super AMOLED screen. But with a couple of differences. The first one being the size of the display, A6 Plus has a 6-inch display. And the second one is the resolution boost to 1,080×2,220.
The Samsung Galaxy A6 Plus has a dual camera set up the back of the device. With 16 MP f/1.7 sensor and one 5 MP f/1.9 sensor, the rear camera set up is monster. Adding to it is the 24 MP f/1.9 sensor for selfies along with an LED flash.
Both the devices come in Black, Blue, Gold, and Lavender colors. With 'Dolby Atmos' enabled via headphones, these devices come with support for Samsung Pay, Bixby Vision, Bixby Reminder. The devices will be available for purchase from later this month in Europe, Asia, and Latin America followed by South Korea, Africa, and China.