You might get frustrated when you can't make or receive a call on any phone. The frustration gets even worse when the problem occurs on phones like Galaxy S22, S22 Plus, or S22 Ultra, for which you have paid a big sum of money. There could be many reasons why you can't make or receive any calls on your Samsung Galaxy S22 or Galaxy S22 Ultra.
Manier times, the call is not connected due to improper network reception or weak signal. Sometimes, there are software-related issues such as system glitches or improper network settings could be the reason that can be easily fixed. In this guide, we have listed below all the possible ways to fix the issue on your Samsung Galaxy S22 or Galaxy S22 Plus, where you can't make or receive any calls.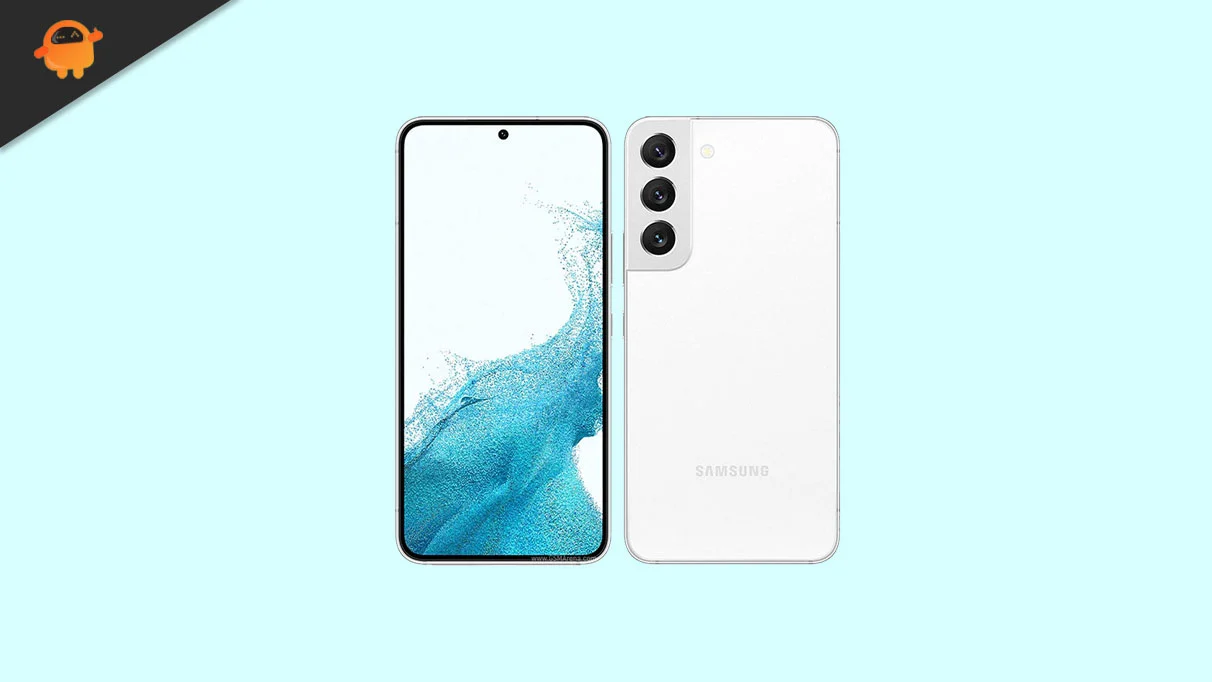 How to fix Samsung Galaxy S22, S22 Plus Can't Make or Receive Any Calls
Fix 1: Reboot Your Phone
Processes keep running in the background, even when you are not using the device. Sometimes, unexpectedly, a process might get terminated due to a system glitch. So, the related app might not work well. In such cases, a simple reboot does the trick. It also refreshes the RAM and memory. This method works in many cases whenever the device faces any software-related issues.
Press and hold the volume down (-) and power button simultaneously for a couple of seconds.

Now, you'll see various options.

Tap on the Restart button and wait for the phone to start.
After the device has finished rebooting, make or receive any call to check if it has been fixed or not? If it's been fixed, then great. Otherwise, move to fix number 2.
Fix 2: Check Network Strength
Most of the time, the call fails due to a poor network strength on your phone. If so, move to a place where the device gets a strong network signal and place the call. If you are not getting a solid network signal on your phone, use Wi-Fi calling to route calls through Wi-Fi.
Fix 3: Disable Do Not Disturb (DND) / Airplane Mode
It's possible that you or someone who uses your phone might have accidentally turned on the Airplane mode or the Do Not Disturb (DND) mode. Enabling the Airplane mode does not allow the phone to use any SIM-related features such as calling and messaging. And the DND feature turns off all the notifications and sound alerts. You don't get a notification for an incoming call unless you've set the number as an exception.
Here's how to disable the Airplane mode on your Samsung Galaxy phone:
Open the Settings app.

Go to Connections.

Tap on the toggle next to the Airplane mode (if it's already enabled).

Reboot your phone.
Similarly, You can also disable the Do Not Disturb (DND) feature from the Settings app.
Fix 4: Reset Network Settings
Resetting the network setting could solve the issue of not being able to make or receive any calls on Samsung Galaxy S22 or S22 Plus. It will reset all the current Wi-Fi, Mobile data, and Bluetooth settings. You will lose access to saved Wi-Fi network, their passwords, and paired Bluetooth devices. Here's how to reset network settings:
Open the Settings app.

Navigate to General Management.

Tap on the Reset button.

Select Reset network settings.

Tap on Reset settings.

Enter pin/password/pattern, if required.
Fix 5: Reinsert Sim Cards
Removing and reinserting the SIM card is a general fix applied when facing issues with network coverage and incoming/outgoing calls. You can also consider cleaning the SIM and sim tray before reinserting it into the phone.
Turn off your Samsung Galaxy phone

Open the SIM tray using a SIM ejector tool

Take out the SIM card, clean it, and put it back on the tray

Gently push the SIM tray

Restart your phone
Fix 6: Clear Phone's App Cache
Clearing the cache of the Phone app does the trick for many users as it removes all the cached files for that particular app. It's important to mention that clearing cache does not remove any contacts or call logs from your phone.
Open the Settings app

Go to Apps

Tap on Phone

Now, tap on Storage

Click on Clear cache
Fix 7: Reset Your Phone
If none of the above-specified methods worked out for you, resetting the phone is strongly recommended as it also removes all third-party apps, which could be causing the call to fail. It will remove data from your phone. Therefore, we recommend you to take a backup of your phone before going ahead with this fix.
Before resetting your phone, make sure it has at least 50% battery left, as the process sometimes takes longer than expected.
Here's how to reset your Samsung Galaxy phone:
Open the Settings app on your phone

Go to Backup and reset

Select Factory data reset

Tap on Reset Device

Enter the pin/password/pattern

Tap on the Continue button

Now, tap on the Confirm button to reset the phone

The device will automatically reboot after completion
So, this was all about possible workarounds on fixing the issue on Samsung Galaxy S22 and S22 Plus where the user can't make or receive any calls. Let me know which method worked for you in the comments below.