The Samsung Galaxy S22 and S22+ models were released in 2022 and are the predecessors of the newly launched Galaxy S23 series. While the Galaxy S22 lineup has received positive user feedback and is performing well in the market, some users have reported encountering various issues and bugs. One such issue is with the Mobile Hotspot feature, which has been reported as not working for some Samsung Galaxy S22 and S22 Plus users.
If you're one of the unfortunate users experiencing this issue, don't worry. This troubleshooting guide will help you resolve the problem. Mobile Hotspots are incredibly useful, especially in a location where Wi-Fi or mobile data are unavailable or unreliable. However, if your Mobile Hotspot is not working correctly, it can be frustrating. In this guide, we'll go through the possible reasons for this issue and provide solutions to help you resolve it.
By following the steps outlined in this guide, you can get your Samsung Galaxy S22 or S22 Plus Mobile Hotspot up and running again. So, let's get started and find out why this issue is happening and how you can fix it.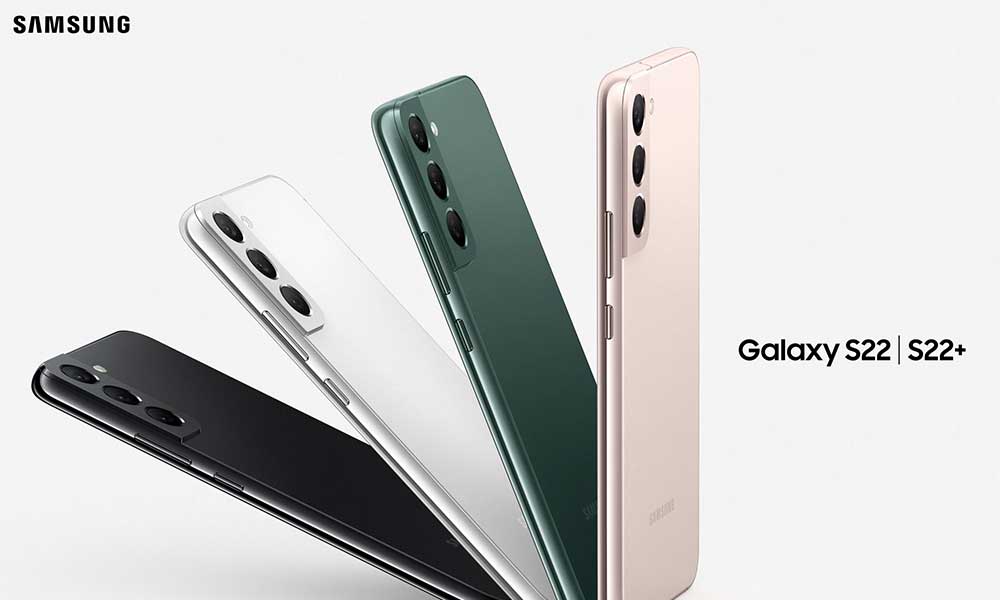 Fix: Samsung Galaxy S22 and S22 Plus Mobile Hotspot Not Working
This issue appears prevalent among Samsung devices, regardless of their age or model. Fortunately, you can follow several troubleshooting methods to try and fix the problem. There are various possible causes of the issue, including mobile carrier or mobile data connectivity problems, temporary system glitches, networking glitches, outdated system software versions, conflicts with the data saving mode, power saving mode blocking, and more.
To get started on troubleshooting the Mobile Hotspot not working issue, we've compiled a list of solutions that you can try. By following these steps, you can identify and fix the underlying problem, and get your Mobile Hotspot working again. Whether the issue is due to a software glitch or a carrier problem, these solutions should help you resolve the problem quickly and easily.
So, let's dive in and explore the various troubleshooting methods you can use to get your Samsung device's Mobile Hotspot up and running.
1. Force Reboot Galaxy S22 Lineup
If your device becomes unresponsive or the mobile hotspot doesn't work then make sure to force restart the Samsung Galaxy S22 series model by following the steps below to refresh any kind of temporary glitches.
Press and hold the Power button + Volume Down button simultaneously for a couple of seconds.
It'll automatically reboot the device and you should be able to use the hotspot again.
2. Check for Software Updates
Software updates are useful for adding features and improving performance with bug fixes. It's recommended to always check for the software update by following the steps below to ensure there is no issue with the outdated system version.
Open the Settings menu on your handset.
Tap on Software Update > Tap on Download and Install.
Your device will check for available updates.
If an update is available, you'll need to download and install it.
Wait for the updating process to complete, and then reboot the device.
Note: If no update is available, your device will display 'Your software is up to date'.
3. Turn On and Off Airplane Mode (Flight Mode)
Another thing you can do is simply turn on and off the Airplane Mode (Flight Mode) on your handset to cross-check whether the networking glitch has been fixed or not. Airplane Mode disconnects the device from all connections and networks. So, it might help you a lot.
Swipe down the Notifications center and tap on the Airplane mode icon. Make sure to enable it.
Wait for a couple of seconds and then turn it off again by tapping on the icon.
4. Check the Network Connection
You should also cross-check if the networking connection is running fine or not. Sometimes issues with the connectivity of your handset might trouble you a lot. If in case, the Samsung device is facing troubles in detecting network or mobile hotspots then make sure to try using another network. Additionally, you can try using another mobile device to check for hotspot connectivity.
You can also try switching between network modes to choose 5G, 4G LTE, 3G, or 2G depending on the carrier plan and area. If you're out of the networking signal area or in the basement or in the outskirts then you will require at least 2 signal bars to make it work.
5. Check the Mobile Data Plan and Limit
Android operating system as well as background running processes might be hungry for data consumption at times which not only slows down the performance but also reduces the data speed. Whereas it also runs out of the mobile data plan or daily quota usage for some users. If you're also in doubt about having the same situation then make sure to check the mobile data plan and the daily data limit too.
Just go to the Settings menu > Tap on Connections.
Select Data usage > Tap on Mobile data usage.
Now, tap on the Settings gear icon.
Here you'll have to select Data Limit and increase the limit for daily or monthly use.
Then you'll need to check for the remaining data balance of the carrier plan to ensure whether the data plan is active or not.
6. Turn Off Data Saver Mode
Are you still trying to use a mobile hotspot with data saver mode enabled? Well, you'll need to disable the mobile hotspot on your handset by following the steps below.
Open Settings on your Samsung Galaxy S22 series.
Go to Connections > Select Data usage.
Disable Data saver to ensure this feature isn't preventing the mobile hotspot to work properly.
7. Disable Power Saving Mode
Sometimes the power-saving mode on Samsung's One UI might become aggressive enough to restrict ongoing and background connectivity tasks to prevent an excessive amount of power consumption. It's better to just disable the power saving mode on the handset by following the steps below.
Go to the Settings app on the device.
Tap on the Battery and device care option.
Now, select the Battery menu.
Disable Power saving toggle to check for the issue again.
8. Disable VPN
Several users did mention that disabling VPN on their device helped them to get back the mobile hotspot access once again. If you're also using any VPN service on the handset, you can either directly turn off the VPN connection from the respective application or follow the steps below to do so:
Open the Settings menu on the device.
Search for VPN in the settings menu.
Next, open the VPN settings, and turn it off.
9. Reset Network Settings
If none of the methods worked for you then make sure to reset the network settings on your device by following the steps below. Do keep in mind that resetting network settings won't delete any of the personal data but it'll obviously remove networking-related data like Wi-Fi Passwords, Bluetooth pairing, and set the VPN or APN settings to default. So, make sure to save the Wi-Fi password before resetting the network settings.
Go to the Settings app > Tap on General management.
Tap on Reset > Select Reset network settings.
Now, enter the device lock screen password and complete the process.
Wait for the reset to finish and reboot the device.
Connect to the Wi-Fi and Bluetooth devices again. (if any)
Finally, try connecting to the hotspot to check for the issue.
That's it, guys. We assume this guide was helpful to you. For additional queries, you can comment below.