Samsung Galaxy S22 and Galaxy S22 Plus have an amazing set of cameras. These are good enough to capture beautiful moments. Although the Galaxy S22 and Galaxy S22+ have been praised by a lot of users, some buyers are not happy with the device as they are not able to record videos.
On some units, the video recording keeps lagging. It can be frustrating for anyone as these are Samsung's most powerful and latest models, and no one wants to see such issues after spending a big amount. Thankfully, there are some nifty workarounds that have helped many users in fixing the Samsung Galaxy S22 and S22 Plus not recording video issue, which we've mentioned later in this article.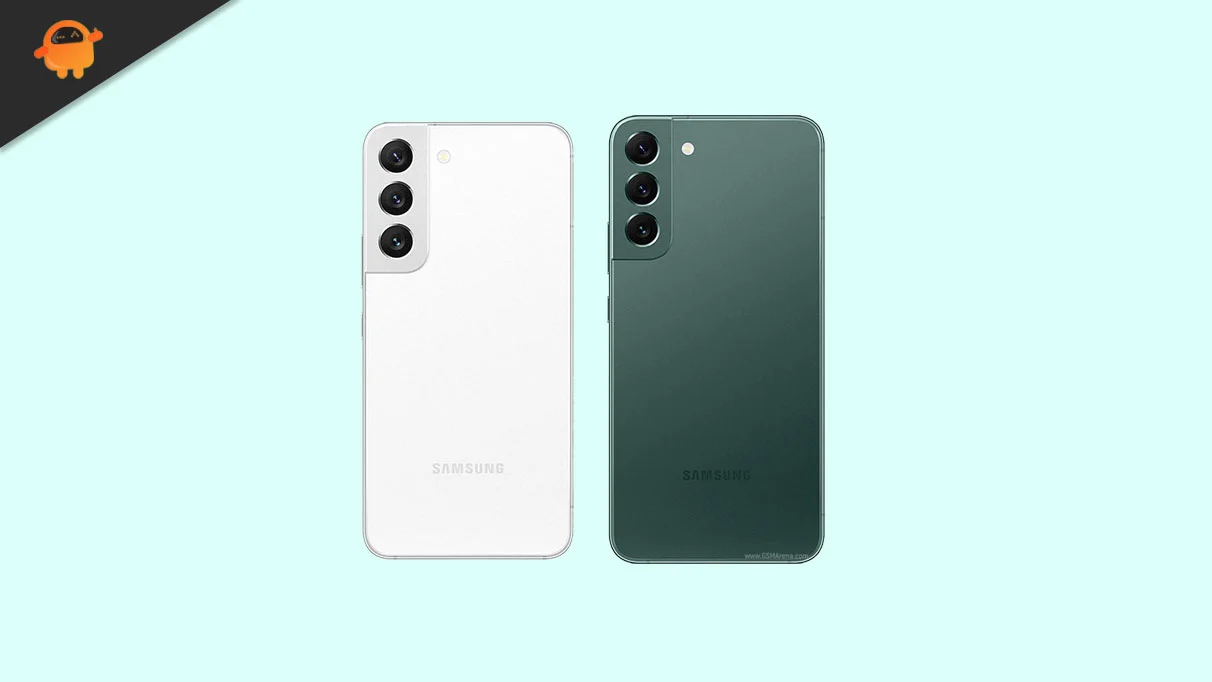 Samsung Galaxy S22, Galaxy S22 Plus: Camera Overview
Samsung Galaxy S22 and Galaxy S22 Plus have the same set of cameras. Both the devices feature a 10MP selfie camera inside a small punch-hole cutout located at the center. Around the back, we have three sensors arranged in a vertical fashion.
The rear camera setup of the Galaxy S22 and S22 Plus includes a 50MP primary sensor with f/1.8 aperture, Dual Pixel PDAF, and Optical Image Stabilization (OIS). The primary camera is linked to a 10MP telephoto lens with f/2.4 aperture, PDAF, 3x optical zoom, and OIS support. The third one is a 12MP ultrawide sensor with f/2.2 aperture and 120-degree field of view. The rear camera setup can capture 8K videos at 24fps, 4K videos at 30/60fps, 1080p videos at 30/60/240fps, and 720p videos at 960fps.
Samsung S22 and S22 Plus Not Recording Video or Record Lagging, How to Fix?
The video recording problem on Galaxy S22 and S22 Plus in most cases is a software issue. You can fix it easily using the solutions given below. If there's some hardware issue, the device needs attention from Samsung support. Try the solutions and see which one spells out success for you.
Solution 1: Reboot Your Samsung Phone
Issues such as video not recording and camera app crashing can occur due to a temporary bug or system glitches. A simple reboot can do the trick here. It can also improve the camera app performance and stability. After you restart your Samsung phone, all temporary cache and occupied RAM get cleared. To restart your Galaxy S22 or Galaxy S22 Plus, follow these steps:
Press and hold the power and volume down buttons until you see the power menu.
You'll see three options: Power off, Restart, and Emergency mode. Tap on Restart.
Again, tap on Restart to confirm the reboot.
Solution 2: Clear Camera App Cache
Many users have fixed the video recording issues on Galaxy S22 and Galaxy S22 Plus by clearing the camera app's cache. You can apply this fix without a worry, as there'll be no data loss. Not a single photo on your device will be deleted.
Here's how to clear Camera app cache:
Open the Settings app.
Tap on Apps.
Find the Camera app and tap on it.
Tap on Storage and click Clear cache.
After you have cleared the camera app's cache, remember to reboot your device once and check if the problem is fixed. If your answer is no, we've more solutions for you to try.
Solution 3: Reset Camera Settings
The default camera settings are fine for most users, but there are people who like to customize these settings based on the scene they are capturing. The change in default camera settings might have triggered the video recording issue. If you have made any changes to the camera settings, I would recommend you going back to the default settings. I know you don't remember the default settings, but you can do it in just one click.
Steps to reset camera app settings:
Open the Camera app and go to its settings.
Scroll down until you see the Reset settings option.
Click Reset settings. All the changes you've made to the camera app will be lost. The default settings will be applied.
Close the app.
Open the Camera app and check if you are able to record videos.
Solution 4: Update Your Samsung Phone
The issue which we are trying to fix in this article isn't the first reported by Galaxy S22 and S22 Plus users. In the past, the devices have faced issues with battery drain, app freezing, Wi-Fi connection dropping, and more. Many of them were fixed by following simple workarounds, while some of them were fixed with software updates. There's a chance that updating to the latest firmware could solve the video recording issue on your Samsung Galaxy S22 and Galaxy S22 Plus.
How to update Samsung Galaxy S22:
Open the Settings app on your phone.
Go to Settings >> Software update.
Tap on Download and install.
Your Samsung device will look for a new software update, if found, it will then download and install the latest firmware. After you've updated your device, reboot it and check if the problem is solved.
Solution 5: Use Another Camera App
There could be a problem with the default camera app due to which you might not be able to record any videos. To rule out this possibility, use another Camera app. I would recommend Open Camera, which is available for free on the Google Play Store. It's an open-source camera application with low CPU usage.
Final Words
Not being able to capture beautiful moments on your Samsung Galaxy S22 or Galaxy S22 Plus does not make any sense of having such expensive phones. To help you with this issue, we've written this article, where we discussed the problems along with the effective solutions. I hope you liked this article. Do let us know your thought on Galaxy S22 cameras in the comments below.