Samsung is renowned as one of the leading manufacturers of smartphones, gadgets, TVs, etc. Earlier this year, Samsung released their flagship smartphones, the Galaxy S22 and Galaxy S22 Plus. The S22 series is an Android-based smartphone by Samsung Electronics as part of its Galaxy S series.
As the successor to Samsung's Galaxy S21 and Galaxy Note 20 series, the series was announced at Samsung's Galaxy Unpacked event on 9 February 2022. Although both devices are high-quality, they still need some improvement. After the last patch update, many users complained that the devices were not turning on.
Samsung has already responded to this by stating it is just a software bug, and they are currently working hard to resolve this situation as quickly as possible. But, what can you do until they fix it? Relax! Here are some fixes that may assist you in resolving the Samsung S22/S22 Plus not turning on issue. Let's try them now.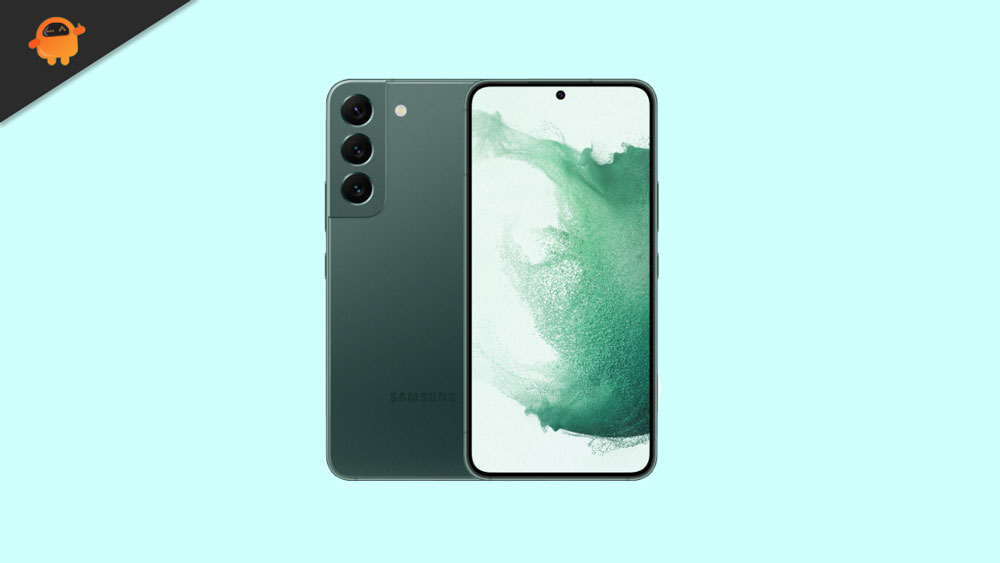 How To Fix Samsung S22/S22 Plus Not Turning On
So, if you are frustrated because of this issue, then don't worry, as the tricks we have mentioned below will surely help you resolve the not turning on the issue with your S22/S22 plus. Therefore, you just have to make sure to follow each method one after the other until you get the perfect fix for your device. So, now let's dive into it.
Fix 1: Force Reboot
In order to solve performance problems (or even make your phone feel faster), one thing matters most: RAM usage. Nowadays, as you use apps, your RAM is filled up. So if you open multiple apps, your RAM will be consumed faster.
Anyway, forcing a reboot is different. We have to perform this trick when we can't access our smartphones. But, don't worry, it's quite simple: you just have to force restart your phone to clear out all of its RAM.
You will be able to restore your smartphone to its original state when all fragments of previously running apps are purged, which will be the cause of the error you face. To force reboot your S22/S22 Plus, follow these steps:
To begin, you must have to press and hold the

Volume Down and Power

keys simultaneously.

After holding the buttons for

7

seconds, release them.

Finally, when the

Samsung logo

appears, and the

phone vibrates

, release both buttons.
Fix 2: Try Boot It Into Safe Mode
When your device starts in safe mode, it only runs the software and applications that it came with when you bought it. However, if the device's performance improves in this mode, it is a clear sign that one or more downloaded applications could be compromising its performance.
Therefore, we suggest you to try entering into your Samsung S22/S22 Plus safe boot mode and check if you also face the same issue or not. So, in case you are not familiar with how to enter into safe mode, here are a few steps that will help you:
First, press and hold both the

Volume Down and Power

keys simultaneously.

Then, press and hold the

Power Off

button when the Power Menu appears.

After that, a new menu will appear after your phone vibrates. Then, select

Safe mode

.
Now, there it is; you are now able to access your phone but in safe mode. So, the first thing that we advise you to do is, check if there's any new software update available for your Samsung Galaxy S22/S22 Plus. However, in case you don't know how to do this, make sure to perform these steps:
Initially, on your Galaxy S22, open the

Settings

app.

After that, choose

Software Update

at the bottom.

Then, click on the

Download and install

.

Now, finally, tap the

Install

button if the update is available.
Fix 3: Charge Your Phone
There are chances that your device may not have enough battery, due to which it is not turning on. Therefore, it is advised to use the original charger and charge up your device for an hour, then again check if the issue gets resolved or not.
Well, if the issue is occurring due to a low battery issue, then by doing this, you can successfully fix the issue. However, users reported that the device automatically turned on after charging their device in many cases. So, you must also try this out and let us know if it helps.
Fix 4: Replace The Battery
If, even after charging your phone, the issue won't get resolved, then possible chances are there that your device's battery may get damaged due to which it fails to turn on. So, we suggest you to hover over to your nearest service center and claim your phone's warranty. Samsung will replace the battery free of cost for you.
Fix 5: Android Recovery
Many users reported that using the android recovery tricks, they were able to fix their phones. Therefore, you must also try this out. So, in case you don't know how to reboot your device into recovery mode, then these steps will help you:
Initially, turn off your phone if you can. If not, press and hold both the

Volume Down and Side

buttons until the screen is black.

Thereafter, turn back on your device by pressing the

Volume Up and Side

buttons simultaneously until the Samsung logo appears.

Keep holding the

Volume Up

button even after the

Samsung logo

appears, but release the

side

button.

Now, press the Volume Down button to highlight the

Reboot system now

option in the Android Recovery interface.
Fix 6: Check Out Forum
This is also an important aspect to know whether Samsung or other users stated something about this error. Therefore, we recommend you keep an eye on Samsung's official forum. However, as we have already stated that Samsung is very well aware of this issue and has already mentioned that they are working on it. So, as soon as they resolve this issue, they will inform that news to their users on the official forum first.
Fix 7: Reach To Service Center
It is unfortunate that if the problem is still there, then except hovering over to the Samsung service center, you have no other option. Also, as the device launched a few months ago, then falls under the warranty period.
So, that's how to fix Samsung S22/S22 Plus not turning on issue. We hope that this troubleshooting guide has helped you. But, in case you want more info regarding the topic or have any suggestions for us, please leave a comment below.