The Samsung Galaxy S22 series is the flagship series of smartphones from Samsung. And this smartphone comes with OneUI 4.1 running on Android 12 out of the box. But the new version of Android does not mean a bug-free experience for everyone.
Some Samsung Galaxy S22 users complain about mobile data issues with their devices. Turning on the mobile data is not working for them at all. This issue is witnessed among all the three Samsung Galaxy S22 devices. So here in this article, we will look at all the possible solutions one can try to fix this issue. Now, without any further ado, let's get into it.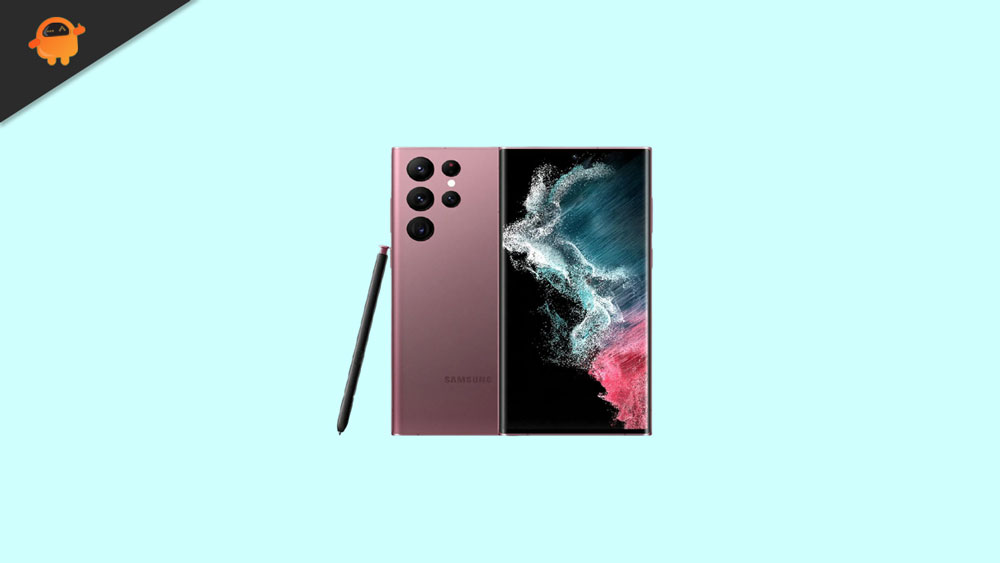 Fix Samsung S22, S22 Plus, or S22 Ultra Mobile Data Not Working?
Trying out these solutions has worked wonders for some Samsung S22 owners. So try all of them and which one of them works for you.
Check your data plans:
All service providers come with a fixed plan when it comes to data. And once you have surpassed the data limit on your connection, you won't be able to use mobile data any further. You can recharge your number again with another plan that extends your data balance, but sometimes a high-end smartphone like the Samsung Galaxy S22 might use up all your data by running something in the background.
So make sure you don't have anything running in the background eating your data, and your data plan has not been exhausted. You can check your data balance via SMS or by using an app provided by your service provider.
Once you have ensured that your data plan is intact, but the mobile data is still not working, you can move to the next solution.
Enable and Disable Airplane mode:
This is an old trick with smartphones and mobile data. Even when there is an issue with the mobile network, people use this trick.
For this, you need to pull down your notification bar and open up the quick settings menu. There you will find the shortcut to turn on flight mode. Tap on it to enable flight mode. Then wait for a few minutes and then turn it off.
After you have disabled flight mode, try turning on mobile data again. If it still does not work, move on to the next solution.
Restart the smartphone:
Sometimes, all a phone needs is a simple restart, as simple as it may sound. If it has been a while since you last rebooted your smartphone, your phone will develop some problems. And the problem with mobile data could be one of them.
So perform a complete restart or reboot your phone and then try using the mobile data again. If it still does not work, move on to the next solution.
Reset Network Settings:
Much like how we can reset our phone's settings, we can also reset our phone's network settings. If any setting is blocking your mobile data, a network rest will clear it up.
Open your phone's settings.
Scroll and find the option General management. Once you find it, tap on it.
Inside General Management, tap on Reset.
Then select Reset Network Settings.
Finally, tap on Reset Settings.
A pop-up will show up asking for your phone's PIN or password.
Enter it and then tap on Reset.
After the reset is complete, try using the mobile data again. If it still does not work, move on to the next solution.
Re-insert SIM card:
This is a trick that has worked wonders for some users. Not only with the Samsung Galaxy S22 series smartphones, but this trick has also helped troubled users of other Android smartphones.
Firstly, turn off your smartphone. Then pull out the SIM slot card on your smartphone using the ejector PIN given in the smartphone's retail box. Take out your sim and give it a good rub. Then put it into the SIM slot and place it inside properly again.
Now turn on your phone and try using the mobile data. If re-inserting the SIM card did not solve your problem, try the following given solution.
Update your device:
Samsung pushes out updates to their smartphones whenever a bug needs fixing. Even with the mobile data issue, an update could solve it all.
Open your phone's settings.
Go to software update.
If there is any software update pending, it will show up here. Tap on Download and Install.
Once the update is complete, your phone will restart.
After the restart, try using the mobile data again. If it still does not work, move on to the next solution.
Wipe Cache:
A corrupted cache can lead to issues with a smartphone, including the mobile data not working issue. So you need to clear up your cache partition entirely and check if that fixes your mobile data issue.
Turn off your smartphone.
Connect the device to your PC via a USB cable.
Press and hold the Volume Up and Power button.
Let go of the buttons when Android Recovery shows up on the screen.
Use the volume buttons on your phone and navigate the Wipe Cache Partition option in the recovery menu.
Once you are there, press the Power button to select it.
Confirm your action by choosing Yes in the next menu. Again, use the volume buttons and the power button to perform the selection.
Then your smartphone will prompt for a system reboot. Press the power button to confirm the action.
After the restart, try using the mobile data again. If it still does not work, move on to the next solution.
Factory Reset:
Factory Reset will reset everything on your smartphone back to its original form with everything set to default. Factory reset often works out software inconsistencies with smartphones. So the mobile data issue could be fixed with a factory reset. However, you must create a backup of everything necessary on your smartphone. A factory reset will clear out all your internal storage.
Open up the App drawer and then tap on the Settings application.
Scroll down in the settings menu and tap on General management.
Tap on Reset to view the options.
Tap on Factory data reset.
Scroll down and tap on Reset.
Enter your security lock to confirm your identity.
Tap on Delete all.
Then enter your password and tap on the Ok button.
Wait till the reboot process is complete. It will undoubtedly take a while.
After the restart, try using the mobile data again. If it still does not work, move on to the next solution.
Use the SIM in another smartphone:
Use the SIM ejector PIN and pull out the SIM tray from your smartphone. Take out your SIM from it and put it in another smartphone. If the mobile data does not work even in that other smartphone, then the problem is with your operator. In that case, call the customer support of your service operator, and they will help you out.
But if the mobile data works on your other smartphone, the problem is with your S22 smartphone. In that case, you need to take your smartphone to the nearest Samsung service center. They should be able to help you out.
So these are the solutions for fixing the Samsung Galaxy S22, S22 Plus, or S22 Ultra Mobile Data Not Working issue. If you have any questions or queries about this article, comment below, and we will get back to you. Also, check out our other articles on iPhone tips and tricks, Android tips and tricks, PC tips and tricks, and much more for more helpful information.